'We don't do buses'. Former Transport Secretary Chris Grayling's parting shot to the Transport Select Committee may have come both as some relief, and no surprise, to long-suffering bus passengers across the country.
As the Committee's recent report on the UK bus industry highlighted, the high promises of deregulation thirty years ago not only failed to materialise, but left much of the country without regular services. Where they do exist, all too they are often unreliable and expensive. Grayling rowed back a little, under challenge from Committee chair Lilian Greenwood who expressed a mixture of exasperation and astonishment - in how many other countries would the person in charge of transport effectively say that mass transit wasn't anything to do with them? It must have been particularly galling for Grayling's junior minister, Nusrat Ghani, who only a few months earlier had largely agreed with the Committee's call for a National Bus strategy.
But Grayling's admission revealed a deeper, and more difficult truth about the state of the UK transport system. Despite years of attempts by first Labour, and then more surprisingly by George Osborne, it has proved spectacularly difficult to undo the damage of deregulation. While London's bus system survived, and largely prospered, because it escaped the initial assault, attempts to reintroduce a managed system elsewhere have floundered. Years of effort in the North East collapsed under legal challenge from bus companies who feared that their healthy profits would be threatened. Osborne's Treasury spotted that such easy money for bus operators probably meant something was amiss, and used the carrot of regulatory powers to tempt areas into agreeing directly elected mayors that local government largely dislike. The Bus Services Act of 2017 was supposed to make the London system more widely available, yet over two years on, Manchester's Andy Burnham has only just cleared the very first hurdle and has come under frenzied attack from bus operators who fear for their profit margins. Ministers, including Ghani, say innocently that other areas could apply for powers, but none have been forthcoming - hardly surprising given the huge obstacles in their way. And with expertise and resources hollowed out from councils, it's equally unsurprising that few see it as a viable way forward. It may be that it will need a much bigger leap, as proposed by Labour, to allow the re-emergence of municipal bus operations to really spark possibility.
The Government failure in the bus sector is sadly mirrored across the transport sector. Rail woes are well-rehearsed, but as the taxi and private hire trade has been transformed by new technology, Grayling's department has failed to respond despite repeated cross-party pleas. A million electric bikes were sold in Germany last year, but just a meagre 60,000 in the UK - the UK government response was once again lethargic. Dockless bicycle schemes cause chaos in cities across the UK; once again, the Department for Transport asleep at the wheel. Other cities across the globe at least respond to the new electric scooter craze - in the UK, it's all too difficult. Grayling's failings unquestionably added to the gallows humour to which the UK can at least claim to be a world leader - the question, is whether new political leadership at transport can transform our mobility system. Welcome, Grant Shapps.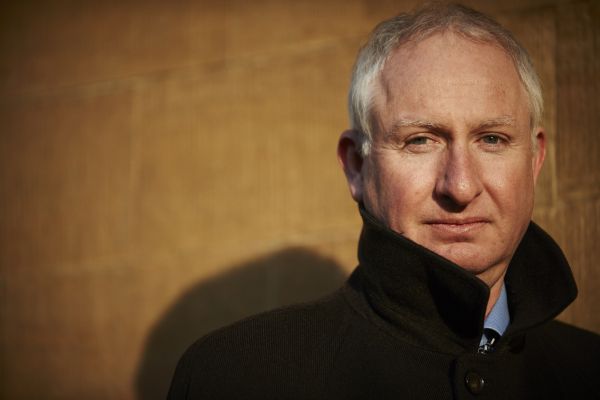 Daniel Zeichner is MP for Cambridge, a member of the Transport Select Committee and a former shadow Buses Minister.
---