The Covid-19 pandemic has had terrible consequences, for people and the economy. We may have a vaccine soon but and the crisis is far from over and more restrictions and adaptation seem inevitable. How will this impact decarbonisation of transport?
The pandemic has changed the transport realities, perhaps irreversibly. Now, more than at any stage in my lifetime, the UK has the best chance of fundamentally changing transport for the better. This could deliver for people, for business and the planet.
Promoting active travel is now a genuine priority for governments and city mayors in many parts of the world. In the UK, it was important before the pandemic but now there is a health imperative, strong government support and unprecedented public appetite for change. We have had these strategies before, usually launched by a junior transport minister, but the DfT describe Gear Change as the PM's walking and cycling strategy. It has been backed by £2bn and new powers for local authorities. PACTS firmly supports these moves. Reducing road danger is integral to achieving more active travel; and pedestrians and cyclists are rarely a danger to others.
Home working has become the norm for many people and a return to mass daily commuting looks unlikely, with potential long-term savings in carbon, casualties and congestion.
For different (political) reasons, there is government enthusiasm for buses, not always a Conservative priority. A better deal for bus users was published before lockdown. The Williams Review, though somewhat overtaken by Covid, provides an evidence base for structural change in rail.
But not all is going well. Road traffic has returned to pre-lockdown levels, despite shrinkage in the economy. High levels of road traffic work against the objectives of more active travel, cleaner air, safer roads, reduced congestion and, of course, decarbonisation.
Carbon from road transport has been rising in recent years and a viable public transport service is vital to reducing car reliance and carbon emissions. Public transport patronage remains low, partly because the public are wary and confused about the Covid risks. The government may have withdrawn its earlier advice to avoid public transport but much more consistency and clarity is needed. If we have to live with Covid for some time, as seems likely, it is vital that the risks be properly assessed and communicated. RSSB has undertaken detailed work to assess the Covid risk from rail travel. The conclusion is that the risk is relatively low, and reduced further through the cleaning, social distancing and face covering requirements. The bus industry has also conducted research, with similar conclusions. Unfortunately, there does not appear to be any official assessment and public uncertainty remains.
Public health experts and government ministers have said that the true measure of how well the UK copes with the pandemic is the number of excess deaths from all causes. We all remember the recent Save the NHS slogan. The 1,800 road deaths and 30,000 serious injuries place substantial pressure on NHS services. PACTS has written the Transport Secretary, urging that the risks of road casualties be considered alongside the Covid risk. RSSB shows that the risk of death to the individual from travel by road is greater than the Covid risk on rail. If the danger to other road users is factored in, the total risk increases substantially; and if the switch is to travel by car, it works against decarbonisation.
Here again, there may be opportunities. The government has been forced to step in to support public transport. The rail franchising system is over; bus services now require higher levels of public subsidy; and even the normally profitable London tube is running at a deficit. This is a government which would prefer to let the market lead and has no intention of excluding the private sector but finds itself forced to take a dirigiste role. This gives it unprecedented opportunity for reorganisation and redesign.
Years of evidence in transport planning makes it abundantly clear that providing alternatives to the car is not enough to reduce or even to manage demand for car use. It takes sticks as well as carrots.
The TfL budget crisis and apparent government demand that the congestion charge area be expanded, might deliver what years of plenty have not. It has proved virtually impossible for any elected body to introduce congestion charging. The current Prime Minister when London mayor reversed the congestion charge western extension. Yet if it was forced on the current London mayor and sensibly designed it could bring multiple benefits, including decarbonation and a new financial model which would be impossible to achieve in any other way. The mayor's transport strategy sets ambitious targets for traffic reduction: a congestion charge would deliver them better than any other available strategy.
When Covid-19 is defeated, the climate imperative will come to the fore. David Attenborough's recent BBC programmes on extinction and climate change have shocked us all and reinforced determination. The new transport agenda will become the new normal and decarbonisation of transport will be essential. There is already some backlash and we need to get this right. This is the best opportunity we have ever had and the stakes are too high to fail.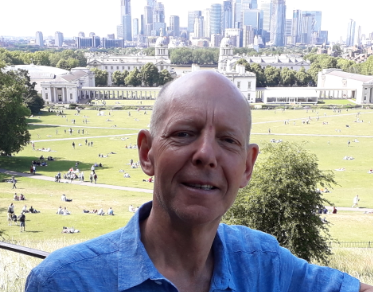 David  Davies is Executive Director of PACTS
---
This blog was published as part of the Decarbonising Transport series with Greener Transport Solutions