Writing in this column earlier this year, during the first wave when some started to proclaim that for rail: "we're all doomed", I suggested a step-by-step outlook. As patronage grows from a trough of single figure percentages of pre-Covid levels to 20% and then 40%, and so on, I suggested the outlook would look very different. And indeed, by September, rail usage levels had returned to around 45% of pre-Covid levels as lockdown restrictions were mainly lifted. A brief period of optimism returned, only to be dashed by the second wave of the virus which has again reduced rail passenger flows dramatically.
So first let's applaud the efforts made to make a return to rail possible, after the ending of Government injunctions to leave it free for essential workers only. On South Eastern, a rigorous programme of surface cleaning of trains and stations was instigated and widely promoted; travellers on GWR London-Bristol trains, I am told, welcomed straight forward messaging: 'beware the train will feel cold, because we are powering up the air conditioning to reduce the risk of infection'. The national railway may be all under Governments' control, but it is clearly left to each of the operating company management teams to decide what the best precautions are. Freight on rail, it should be noted, has held up well, and continues to see innovations including in high-speed, small-scale logistics.
As detailed and ongoing research by the Robert Koch Institute indicates, only 1% of Coronavirus infections have been caught while travelling on public transport. Even so, in answer to a question I put to him at a recent seminar, Transport Scotland's rail chief Bill Reeve said that whether 'we are doing enough to make train travel safe' remained a question under deep examination. This is about hygiene measures in practice, not just perceptions of them. The industry may well need to do more. Nevertheless, it is not too soon to take stock.
What we have learned already is that rail patronage is highly responsive to shifts in the measures taken by Government to manage the Covid crisis. Passenger demand can be throttled off rapidly, but it will also return – maybe not in its entirety, and certainly more slowly, over a period of months.
We know that travel by train for leisure and tourism remains an attractive option – as a sell-out new start-up service on the scenic Settle-Carlisle line showed this summer. Leisure travel in its broadest sense was once the dominant market segment for rail.
But it is the combination of business travel and commuting that creates the demand peaks around which the service network has largely developed. These market segments – and some parts of the leisure market – are city centre focused. And we know that the largest city centres have been deserted during Covid, with disastrous consequences for many sectors of the economy.
It is important not to rely on stereotypes when thinking about these travel market segments. Long gone are the days when only top management would be seen on long distance rail journeys. Personal business travel has grown hugely – travel for interviews, for example; as has rail travel by the self-employed and those engaged in providing services. Remember too that only a proportion of rail commuters are office workers: many work in retailing and other service sectors, and they don't have the convenient option of working from home. So while office-based workers now seem likely to adopt (on average) a 2-3 day/week commuting pattern ahead (Thursday's commuter peaks have already become busier than Friday's), this doesn't mean anything like a 50% fall-off in rail commuting volumes post-Covid. Business and commuting travel will return, for some because it's plain essential to do the job, for others because without getting together, the initiatives and creative energy for productivity growth simply doesn't happen. Employers know this.
And those of us in the transport sector know that our longer distance national public transport network is fashioned as an inter-connecting set of rail services that meet up at city centres. These centres will continue to function as travel hubs even if city centre venues are unable to function as normal.
For the city economies that are so dependent on rail service continuity, it will be a conjunction of safe travel on train and common adherence to sensibly-defined social distance measures that will ensure that businesses can re-open and stay open. Rail is uniquely placed to support this particular journey as we go negotiate our way through successive virus waves.
City centre stations, now less busy with Covid-reduced travel volumes and re-distributed peak flows could and should be made health havens, places of greater safety, equipped with health testing facilities, medical advice centres, pharmacies, rest rooms, as well as that scarce but essential facility, public toilets. Oases in the desert. This will take a collaboration between Network Rail, rail operating companies and local health authorities and others to achieve, but it could prove to be a key factor in national economic recovery over the months ahead.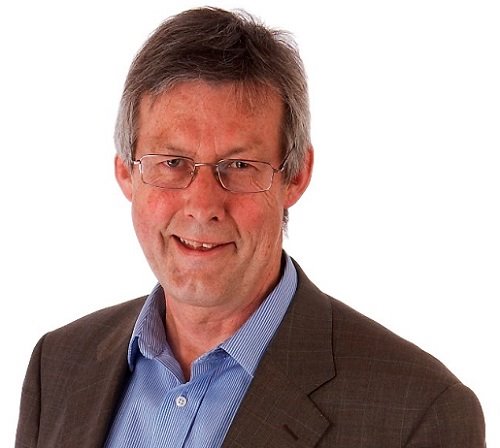 Jim Steer is Director of Greengauge 21