Coronavirus has caused myriad problems that will be with us for many years to come. We shouldn't allow rising pollution and poorer air quality to add to that list.
But the numbers speak for themselves. Go-Ahead's train services on GTR and Southeastern are only carrying around one-third of passengers compared to last year. Bus passenger numbers are better but still only 55%. Meanwhile car use has been on the rise and is now over 90%, despite recession and increased working from home. This is not the direction of travel we want to see.
A headline-grabbing recent report from the European Public Health Alliance (EPHA) measured the financial impact of car emissions on deaths, health and lost working days in 432 urban areas across Europe.
It estimated that air pollution costs UK city dwellers nearly £900 a year on average, with Londoners unsurprisingly facing the highest UK cost at £1,138 and Plymouth the lowest at £562. Two other urban areas in the UK, Manchester and the West Midlands, have the 15th and 19th highest costs respectively among the 432 cities that were studied.
The EPHA advised that cities should focus on reducing traffic from polluting vehicles and promoting greener travel options, like trains and buses, coupled with walking and cycling.
Across many cities here and in Europe it's obvious that air pollution is above legal levels. To help reduce pollution and the associated costs, many cities have been looking to promote active travel – walking and cycling, as well as investing in and encouraging greater use of public transport.
In March, Grant Shapps said in his foreword to the DfT report 'Decarbonising Transport – Setting the Challenge' that: 'Public transport and active travel will be the natural first choice for our daily activities. We will use our cars less and be able to rely on a convenient, cost-effective and coherent public transport network."
However, this was just before the first peak of the Covid pandemic in April and the numbers of people travelling by bus and train has suffered a huge reduction over recent months due to the restrictions in place.
While we continue with enhanced cleaning regimes, mandatory face covering, hand-sanitising and social distancing in the short-term, as a major provider of public transport, we at Go-Ahead are also looking at the longer-term to see how we could help to boost the economy when restrictions start to ease.
With work and travel patterns changing it means more flexibility is needed. Our fares and ticketing system are barely suited to the 21st century, let alone post-pandemic. We must massively accelerate and develop relevant ticketing options for our passengers.
Analysis by KMPG has shown that a simpler fares system could increase the number of rail journeys by 300 million over the next 10 years. This means fares that provide a good deal on 'three day a week' commuting. Or tickets for five or ten days a month, which offer choice and let people change their plans at short notice.
When companies are looking to encourage employees back to offices, a scheme that provides free tickets/passes for a limited time (e.g. a flexi season or carnet type tickets) can be used to specifically encourage 'green commuting'.
For bus services we need to bring in fare structures that encourage loyalty and passenger retention, when the time is right, to restore the spur of the moment journeys lost during the pandemic.
We should see young people as a key target group. We know that under 25s are more likely to take the bus. The pandemic's impact means we can't take this for granted, and it remains vital that we encourage the habit of travelling by bus as they transition through school, tertiary education and into work.
Young people are disproportionately suffering from the negative economic impacts of Covid, and initiatives that help access education and work opportunities are likely to be welcomed and will help create a generation of loyal customers for the future.
Any new proposals need to be as attractive as possible. Our aim is to position bus – and train travel - as the green modes of choice. If we don't we can expect to see around 30% of people who used to travel by public transport moving to their car permanently, with all the negative pollution impact that brings.
Depending on the context in which we 'emerge' from the pandemic, we must continue to bang the drum with a simple message that if you can't make your journey by walking or cycling, then travelling by bus and train is the best option. The best option for our own health; the best option for the wellbeing of our communities and the best option for the long-term impact on our environment. Otherwise we are simply not going to meet the challenges that we face.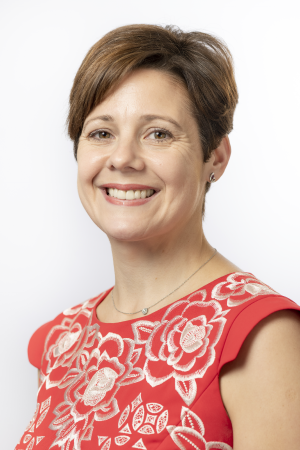 Katy Taylor is Chief Strategy and Customer Officer at the Go Ahead Group
---
This blog was published as part of the Decarbonising Transport series with Greener Transport Solutions