Making progress and moving forward is all about building momentum. In the literal sense, momentum gets us from A to B. In the figurative sense, momentum can be the difference between success and failure.

In the last week or so, I have learnt the value of building momentum, as I watched our flagship Midlands Rail Hub plans celebrated and supported right across the region, and backed by the Rail Minister to be developed and delivered. You can read about the biggest upgrade of the region's rail network for a generation here.

At big events in the West and East Midlands last week, I watched political leaders like Mayor of the West Midlands Andy Street and Leicester City Mayor Sir Peter Soulsby wax lyrical about how important the Midlands Rail Hub is to their growth ambitions.

I listened to the new managing director of Network Rail's North West and Central route, Tim Shoveller, explain how the Midlands Rail Hub is an integral part of his long-term plan for the future of the railway.

And business leaders like PwC's regional chair Matthew Hammond recognised how vital improved connectivity is to professional services firms like his, telling reporters: "this isn't an optional extra, it's a must do."

Before my eyes – and on my Twitter timeline – I was watching the Midlands come together, unburdened by party lines and east-west boundaries, and giving Westminster something it cannot ignore; a transformational proposal, led by evidence and with unanimous backing.

It's already working; Rail Minister Andrew Jones, visiting Leicester last week to receive our submission, was visibly impressed by the level of collaboration he saw from civic and business leaders. He told us: "I entirely support the ambition... we will work together to develop the business case and work with Midlands Connect to deliver it."
But, with a change of Prime Minister imminent, now is not the time to be complacent. As a region, we must continue to build that momentum to secure a better transport deal, and we can only do that by making our case, and making it repeatedly.

It's time to make our voices heard, to ruffle a few feathers.

This morning, I will stand up at the first Midlands Transport Summit, organised by Transport Times, in front of the great and the good of the rail industry, business and local government, and say proudly: "If we work together, we can build a better future for the Midlands and the UK."
I truly believe that. Because when the Midlands succeeds, the UK succeeds.

So here's a call to action. If you care about the Midlands, its economic success, the life chances of its 10 million residents, and if you believe in better transport connections as an agent of change, then join us, back our Midlands Rail Hub plans, and let the government know that we're a region that can no longer be ignored. Help us build that momentum until there is nothing that can stop us.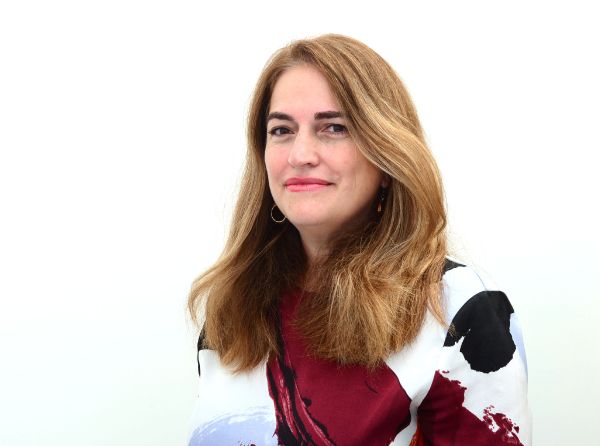 Maria Machancoses is the director of Midlands Connect