The switch to cleaner energy solutions has never been more pertinent. Over the past few months, we've seen a huge push from the public for decisive action on climate change, with movements like the extinction rebellion in London and the student climate strikes making headlines across the world.
From a policy perspective, the UN has recently publicly declared that failing to improve air quality violates the rights to life, health and wellbeing; and closer to home, the UK government's recent announcement that the Committee on Climate Change's 2050 carbon-neutral target will become law, has shown that tackling climate change has become a key priority nationwide.
While setting bold targets is a great way to show ambition for change, making realistic progress in a transition to net-zero emissions requires action.
Tackling transport emissions

The emergence of personal electric vehicles from automotive giants like Tesla and Toyota - and the subsequent lack of infrastructure to support them, has been widely acknowledged in the public sphere. However, what is yet to be so widely recognised, is the lack of progress being made towards the electrification of public transport across the UK – a lifeline to so many, and a key connector of our cities.
At a time when the transport sector is the largest contributor of CO2 and NOx emissions, electrification is the key to achieving greener transport systems. However, our electricity grid as it stands cannot cope with the demands this will bring. As well as this, around a third of the UK's energy comes from renewable sources, such as wind and solar power – and this is only set to increase over the next few years. These renewable energy sources are inconsistent as they rely on certain weather conditions. The transport sector must therefore invest in new technologies, such as energy storage solutions, to offset the demand of more electric vehicles.
Funding failures

The government's £48 million Ultra-Low Emission Bus scheme (ULEB), announced in February this year, was a positive step in the right direction, as it offered local councils and transport operators the chance to bid for government funding for electric buses in their areas.
However, the initiative was not enough to cover the scale of the issue. Those councils and authorities that lost out in the bid for funding, will now have to seek alternatives in order to improve air quality in their areas.
Collaboration is key

In order to address this funding gap, private companies must step in, and work alongside public organisations to speed up the process of bringing zero-emission vehicles onto roads. This is the only way we will improve air quality and meet legally binding carbon reduction targets. Through working in synchronisation, governments, private companies and regulatory bodies can address the bigger picture and lead the change to our carbon-free future.
Our partnership with Surrey County Council and Stagecoach, which will celebrate its 6-month anniversary in July, has meant a fleet of 9 electric buses now take commuters to and from work every day in the Guildford area. A battery in the depot charges up during the day from the grid connection and gives power to buses at night, so that they are ready to go in the morning.
Additionally, our recently announced partnership with Newport Transport will be the first-time private capital is used to bolster the ULEB funding. Through private and public collaboration, the Newport area will have 15 electric buses in operation from April 2020, making up 15% of their overall fleet. This will not only help connect communities in a predominantly rural area but will also ease pollution in the town.
A carbon-free future

System thinking is vital for the UK to move towards an electrified, green transport system.

Initiatives between public and private organisations are the key to the rollout of electric buses and will have the potential to make a considerable difference to air quality across the UK, providing a double benefit for both our transport and our energy objectives.
---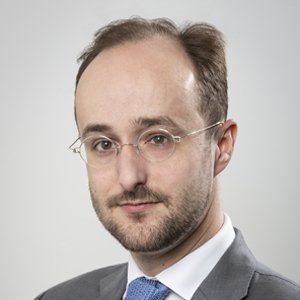 Steven Meersman is a co-founder of Zenobe Energy
---