The Covid-19 pandemic has prompted us all to think about new and innovative ways to improve health, space and the way we move around. It has also encouraged us to think differently about how we shop, including the increased use of click and collect services as a way to reduce our exposure to others during the pandemic. This is good news for public health, but it also represents an opportunity for the environment and our economy.
With a second wave underway, and the Christmas shopping season rapidly approaching, it is important that we do not lose sight of this and continue to build on this progress through the pandemic and beyond. My technology company, Doddle, wants to help policymakers achieve this and help to make ecommerce more sustainable by making click and collect more accessible and convenient for shoppers.
As early adopters of online shopping in the 2000s, the UK has become one of the most competitive and advanced markets anywhere in the world. Over the last 20 years, our ecommerce sector has seen year-on-year growth and a dramatic change in the goods and services on offer. In 2001, just 0.3% of sales in the sector covering retail were made over the internet. Today, it represents close to 20% of all retail and is forecast to reach higher levels in the next few years due to the impact of the Covid-19 pandemic.
Larger volumes of goods purchased online are being delivered rapidly and directly to our front doors each day at the swipe of a button, often for 'free'. Of course, there are still plenty of costs to this activity, many of them externalised - i.e. paid for by neither the buyer nor the seller. Most notably for ecommerce, that cost is paid by society as a whole, in the form of increased air pollution, congestion and greenhouse gas emissions.
The scale of the challenge ahead if the UK is to meet our 2050 Net Zero obligations is immense and will require a major step change for the country. Transport, and parcel deliveries in particular, has a huge role to play. Indeed, transport is currently the highest emitting sector within the UK economy.
Since 1990, van carbon emissions – which are responsible for 16% of all motor vehicle traffic and emissions - have increased by 67%. In part due to online shopping, vans are the fastest growing in percentage terms for vehicle miles of any other motor vehicle type in the UK.
Since the starting point of internet sales in 2000, total distance driven by vans has increased by 27 billion kms (a 22% increase in 20 years). Van carbon emissions have increased by 19% alone since 2012. The National Infrastructure Commission says that whilst rail and road freight account for just 6% of the UK's total CO2 emissions today, without intervention they could be responsible for around a fifth by 2050.
And where there is carbon, there are typically serious air quality issues as well. Take London as an example. In 2013, despite comprising just 17% of total vehicle kilometres in London, deliveries contributed 29% of PM2.5, particulates that are known to irritate our lungs and throats. Similarly, freight is also responsible for a third of NOx emissions, which are harmful to our breathing function and known to cause headaches.
And if the effects on the environment do not send a shiver down your spine, then at least the adverse economic impacts caused by road traffic will send your frustration levels through the roof. Some studies calculate that congestion resulting from freight cost the UK economy £7.9bn last year - at an average of £1,317 per driver. In 2019, UK drivers wasted an average 115 hours in traffic.
Cheap and "free" home deliveries are clearly unsustainable, but the solution is not to stop buying things online or to punish retailers. Instead it is to make ecommerce deliveries more compatible with our long-term environmental and productivity goals.
That is where technology companies such as Doddle come in. We are leading the global market in tech solutions for sustainable online deliveries and parcel returns, connecting virtual operations like ecommerce with physical consolidation points such as post offices or partner locations like a newsagent or a pharmacy offering parcel collections. We work with parcel carriers in the UK and internationally, including the U.S. Postal Service, Yamato in Japan, Australia Post, as well as major retail brands such as Amazon, ASOS and Marks & Spencer. Our technology powers 'pick-up and drop-off' (PUDO) networks for deliveries and returns, making their operations more efficient and greener.
Government also has an important role in incentivising the whole supply chain to choose more sustainable deliveries. Obviously, this involves a roll-out of zero-carbon delivery vehicles like electric vans. But an equally important question within the 'last mile' logistics debate is 'where' we collect our goods, not just 'how' we deliver them. At Doddle, we believe that micro-consolidation is the missing piece from the last mile puzzle. By increasing the number of PUDO points in local communities, we can make parcel collections not only more efficient, greener and less disruptive but also, crucially, more accessible and convenient for online shoppers.
And, as with the highly effective public campaigns to discourage the use of single use plastic, policymakers should look to raise awareness about the negative effects of at home deliveries and promote the benefits of click and collect through a public information campaign.
It is clear that sustainable ecommerce is the future. So let's make it happen and end our unhealthy national dependence on home deliveries once and for all.
---
Top image credit [Medical vector created by freepik]  
---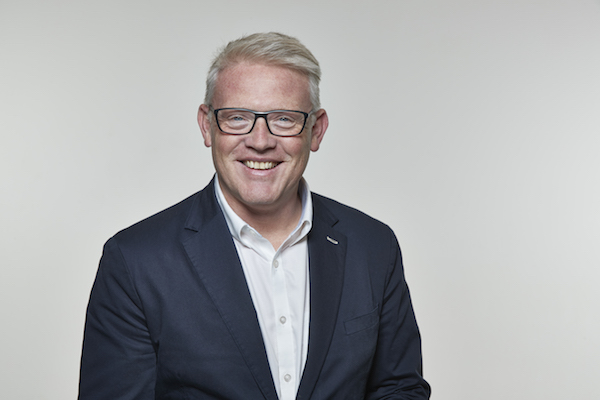 Tim Robinson is CEO of Doodle
---
This blog was published as part of the Decarbonising Transport series with Greener Transport Solutions