In April this year, the Department for Transport published a policy paper, setting out its intentions for decarbonising UK transport. However, with Government's much-needed rail electrification programme recently put on hold due to a lack of funding, is it serious about achieving net zero transport emissions by 2050? And what needs to be done to reach this ambitious goal?
Despite pledging its commitment to achieving its net zero transport target, the Government is yet to deliver a coherent plan for the electrification of UK rail. This follows a pattern observed in other areas of transportation such as the automotive industry, which lacks a clear roadmap for the rollout of electric vehicles. However, in an industry constantly under pressure to lower ticket prices, a particular challenge facing the rail sector is the fact that funding any further investments through ticket sales alone will never be financially viable, particularly in parts of the network with lower passenger revenues.
This absence of a dedicated budget for electrification will no doubt be exacerbated by the financial impact of falling passenger numbers during the pandemic. In Q4 of 2019-20, rail passenger numbers in Great Britain fell to 394 million (down 11.4 per cent compared with Q4 2018-19). A recent survey from Systra also reveals the extent of the impact of the pandemic on rail use, with 20 per cent of people now expecting to make fewer trips by public transport.
Network Rail have stated that they are reviewing current planned enhancements in Control Period 6 (CP6) on the basis of COVID-19 impact, but it is unclear if and how this might affect other major infrastructure decisions and budgets.
One of the key dilemmas facing UK rail with regards to decarbonisation relates to the significant volume of rolling stock - both diesel multiple units (DMUs) and battery multiple units (BMUs) - still being employed by TOCs across the country. Both rely on diesel for parts of their journey. In the case of electric-diesel bi-modes, there is a growing fleet in the UK, largely of Hitachi and Stadler (class 755, 800 and 802), with many of these vehicles new in service or in some cases only just ordered. With an average lifespan of around 35 years, the decision to take these out of service prematurely (by 2050) to reduce carbon emissions could have significant financial implications.
Earlier this year, in an open letter to transport secretary, Grant Shapps, the rail industry called for a rolling electrification programme to overcome the funding issues that have previously led to electrification projects being put on hold. This would involve providing a ringfenced fund to kick-start a programme of works on intensively-used rail networks. The Railway Industry Association's (RIA) chief executive, Darren Caplan, has claimed that such an approach has the potential to lower the cost of electrification schemes by up to 50 per cent.
It's certainly true that in an industry operating on a significant fixed cost base, the lack of a cohesive plan for electrical upgrades is a major cause of inefficiencies. Currently, the fragmented and inefficient, piece-meal nature of the Network Rail tendering model also makes it difficult to achieve the optimal total cost. A new approach is needed and could benefit from a potential relaxation of OJEU tender requirements after the completion of Brexit.
In order to accelerate the planning of decarbonisation, there are also a number of initiatives and studies being undertaken by Network Rail, the Rail and Safety Standard Board (RSSB) and rolling stock leasing companies (ROSCOS), exploring battery solutions which could be 'bolted on' to existing electric multiple units. Much of this research is being undertaken in collaboration with train OEMs and other technology providers and is exploring other net zero solutions, such as hydrogen technologies. For example, Hydroflex, a joint initiative by rail company, Porterbrook, and the University of Birmingham, is the UK's first fully hydrogen-powered train.
As the majority of these research projects for alternative technologies are being conducted in isolation, a collaborative initiative at a regional level is urgently required, bringing relevant stakeholders together to consider them. The ultimate goal should be to develop a thorough, coordinated plan and investment strategy for the rollout of identified solutions.
The elephant in the room when it comes to the electrification planning process has always been how to make it work for parts of the rail network where there is an insufficient passenger demand to make it viable. This is now likely to be an even greater issue given the impact of the coronavirus pandemic on passenger numbers. In such areas, more cost-effective alternatives to heavy passenger rail solutions should also be evaluated. For example, autonomous light rail or carbon-free bus services require considerably less infrastructure investment than electrification projects and have the advantages of being able to flex and scale in line with changing passenger demand.
While some progress has been made in recent years in the mission to decarbonise UK rail, the industry is still a long way off realising Government's 2050 net zero goal. By delivering a more joined-up approach to identifying possible solutions and realising opportunities to drive efficiencies, the industry can get on track to a more sustainable future.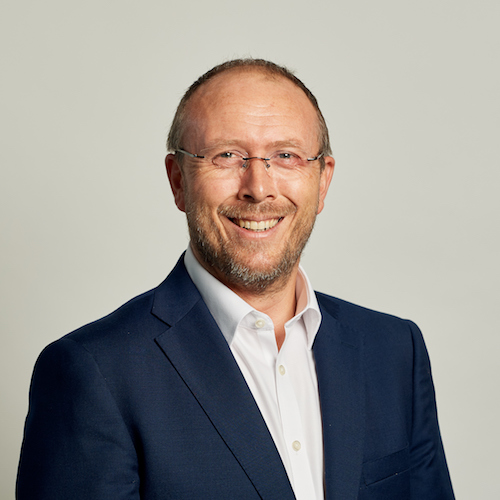 Phil Bulman is a partner and cost-based management consultant at Vendigital. He specialises in advising businesses in the transport sector.
---