In this moment of acute crisis for the UK, with Covid raging and Brexit threatening to tear the four nations apart, the concept of the Union will need to be completely rethought. At the same time, a crisis of unimaginable scale is coming down the line which the UK will have a critical role to play in tackling in its role as host of the COP26 UN Climate Summit next year.
Concern is growing that the government is failing to defend the Union. It was reported over the weekend that Michael Gove has created a unit to fight Scottish independence. Earlier this month Government published terms of reference for an independent Union Connectivity Review chaired by Sir Peter Hendy which will explore ways to "improve connectivity between our 4 nations". Word is that the PM is particularly keen on a bridge from Scotland to Northern Ireland which he believes would strengthen the Union.
No one should be in any doubt about the PM's commitment to the Union. Nor should anyone doubt his commitment to build back better. The question is how feasible are his plans and do they go far enough?
In his speech to the Conservative Conference Boris Johnson set out his ambition for the UK to become a world leader in offshore wind. He pledged to invest £160m to upgrade ports and factories for building turbines and increase the current target of 30GW by 2030 to 40GW, creating 2,000 jobs in construction and supporting 60,000 more. The Committee on Climate Change welcomed the announcement as "a step in the right direction" but stressed if we are to reach net zero UK emissions by 2050, we will need to see similarly bold commitments to cut emissions from our buildings, industry, transport and land.
His plan was met with support from business groups, although many called for the ambition to be matched by the right long-term incentives and regulatory framework. Many argued that the funding announced goes nowhere near far enough and questioned the practicalities.
Alan Whitehead MP commented: "Boris Johnson has said that by 2030 offshore wind will heat every home and power every kettle and washing machine, but the target he outlines - 40GW - is less than half of the total capacity we would need by the early 2030s." Professor Dieter Helm urged the Government to deliver its long-promised energy white paper and commented: "Energy taxation is a mess. Now is the time to introduce a carbon tax "common across energy, transport and agriculture, and applied at the border."
That message seems to be getting through. Treasury and the Business Department are currently locked in battle over how to ensure polluters pay for their emissions after Brexit. The idea of raising revenue while cutting emissions is apparently gaining increasing traction across government. Most notably it has been reported that Chancellor Rishi Sunak is examining proposals for a UK-wide carbon tax. Meanwhile the Business Department is drawing up a new emissions-trading system. A decision is expected in the next few weeks. The signs are that Boris Johnson's Government is at least beginning to grapple with some of the big issues.
The Scottish Government has a strong track record. Earlier this month the Committee on Climate Change published its 2020 Progress Report to the Scottish Parliament. Scotland's greenhouse gas emissions fell by nearly a third in the last decade, faster than any other nation of the UK and any G20 nation. The Scottish Parliament voted unanimously to commit Scotland to net zero emissions by 2045, and the Scottish Government has taken important steps to embed Net Zero as core Government policy.
There is much to celebrate about Scotland's approach and significant progress has been made. Emissions have fallen rapidly whilst the economy has grown. Scottish renewable generation has tripled, and fossil-fuelled generation has fallen by more than 70% in the last decade. However, reductions have been heavily weighted to action in the power sector. Emissions from all other sectors have fallen by just 14% over the same period. Aviation and surface transport have both increased.
Transport is Scotland's largest greenhouse gas emitting sector responsible for 37% of emissions. The Scottish Government has responded with an ambitious programme for Government which puts "sustainable transport at the heart of decision making". However, the scale of the challenge is immense. Trips by car and van are rising, and single occupancy trips are on the increase. Over the past decade bus patronage has declined by 20%. Public transport has been further massively hit by COVID-19.
In embracing sustainable transport, the Scottish Government has demonstrated real leadership. The Scottish Government has committed significant investment in bus and active travel infrastructure; is implementing low emissions zones; intends to phase out new petrol and diesel cars in Scotland by 2032 or earlier; aims to decarbonise scheduled flights by 2040; and is committed to cost-effective railway electrification, coupled with targeted battery and hydrogen technology.
Despite these commitments Scotland will need to go much further. Two thirds of Scotland's transport emissions are produced by road transport. Transport is the fastest growing source of global greenhouse gas emissions. Scotland's experience shines a light on the challenges and shows just how difficult it is going to bring down transport emissions globally. Glasgow's role as host of COP26 presents an opportunity to demonstrate Scotland's climate leadership.
What about the Union?
The Union Connectivity Review will assess how the quality and availability of transport infrastructure across the UK can support economic growth and quality of life. Carbon reduction will be one of the key criteria. The context of the Review, however, is of course Brexit which threatens to shatter the Union.
The latest Ipsos MORI poll suggests that something fundamental will be needed to reverse the growing tide in favour of Scottish independence. 58% of those likely to vote are now in favour of independence. As for a united Ireland, it seems unlikely that a bridge across the Irish Sea, if such a project were even viable, would be sufficient to keep Northern Ireland as part of the UK if pressure for unification grows. A real game changer will be needed.
Next year the eyes of the world will be on us. Climate change is an
existential threat to humanity which respects no boundaries. When it comes to tackling climate change, we are all on the same team.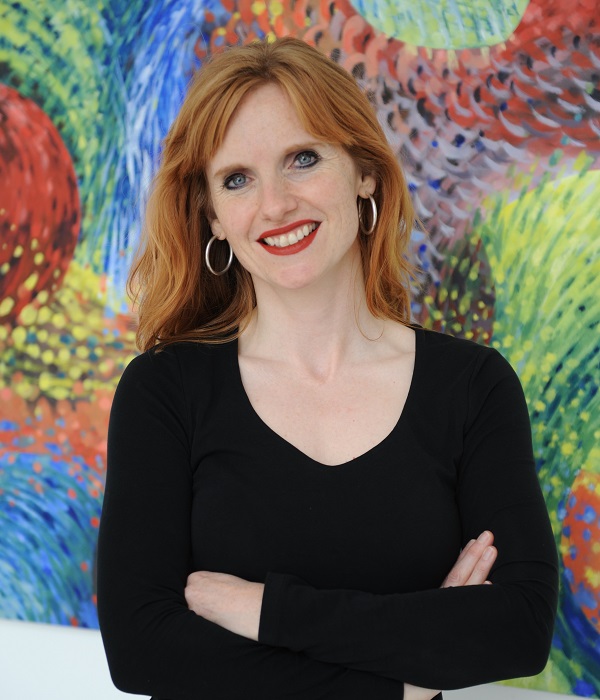 Claire Haigh is CEO of Greener Journeys & Executive Director of the Transport Knowledge Hub.  Claire will be presenting and contributing to a panel discussion on Decarbonising Scotland's Transport Networks in Wednesday's virtual Scottish Transport Award Summit. 

---
This blog was published as part of the Decarbonising Transport series with Greener Transport Solutions