Martyn Bellis, Sales Manager, Transportation, Siemens Financial Services in the UK explains how in the low point of an investment cycle, flexible finance can maximise capability to future proof bus fleets.
Public transport is developing rapidly but UK government statistics in recent years have indicated a clear decline in bus use across England 1. According to the Campaign for Better Transport, a 45% reduction in funding for bus services across England and Wales since 2010 has witnessed more than 3,000 routes (3,347) being altered, reduced or totally withdrawn 2. This negative trend has stimulated essential discussions around the urgent need for significant investment in the sector, with bus operators calling upon the government for a clear strategy with regard to bus services3.
The UK government has since demonstrated its support of the nation's bus networks, dedicating £40 million of public funding to local authorities in 2018 as part of the Clean Bus Technology Fund 4. The scheme provides grants of up to £500,000, with the central aim to support councils to upgrade bus technology as a means of reducing emissions in areas that suffer from poor air quality5. As part of the scheme, Southampton City Council received £2.6 million to reduce nitrogen dioxide emissions which will be used to retrofit 145 buses that operate in the city6.
Alongside the need to improve air quality in cities, local authorities are also under pressure to increase fleet capacity in line with rising urban populations. Across the UK local authorities are investing in digital innovations that use data to encourage the most efficient deployment of resources7. An example of one such 'smart' project is the introduction of vehicle routing, which aims to improve the management and flow of fleets of vehicles delivering public services such as waste collection and school transport across our cities. Geographical Information Systems (GIS), which can help to optimise the routing of services, are being installed so that better services can be delivered with fewer assets (vehicles, people and equipment). These changes to infrastructure are being replicated across the transport sector. Forward-thinking local authorities are exploring the benefits of intelligent, integrated transport networks that are able to monitor routes and respond to disruptions in real-time. The announcement from Buses Minister Nusrat Ghani at the 2019 UK Bus Summit highlights the UK's commitment to improving bus infrastructure, particularly for rural bus services. The Minister announced the deployment of £4 million for a digital platform that will make use of GPS data to facilitate the use of buses across England8.
Whilst the government's renewed commitment to its bus strategy has the potential to stimulate growth in the bus sector, further funds are required to fill the current investment gap. Investing in fleet upgrades or expansion requires financial resources that may be beyond the reach of city council public budgets. The reality is that cities need to access a blend of public and private sector finance to accelerate investment in a timely way and benefit from the resulting savings, efficiency, quality and citizen service improvements as quickly as possible.
Specialist financiers are able to offer finance models that look at the Total Cost of Ownership (TCO) of a fleet, for example. This would analyse fleets on the basis of cost per kilometre, rather than the cost an individual vehicle. In this way, options can be directly compared and incorporate the full range of costs including capital expenditure, operating expenditure and any financing cost. These bespoke, consultative models are built around the capital needs of the customer, designed to be long-term and offer the flexibility to accommodate future changes to technology.
These tailored financing packages tend to be offered by specialist financiers, such as Siemens Financial Services, who have an in-depth understanding of energy-efficient equipment and technology and its applications. Specialist finance providers understand the importance of implementing new equipment and new technology to generate revenue and cut operational expenses, and can therefore provide customised financing solutions that deliver energy savings and lower expenses, for instance, flexing the financing period to suit cash flow. This contrasts with the standard financing terms usually available from generalist financiers.
Buses have been a constant of public transport for over a century but as the pace of change quickens, local authorities need to look to the future of urban mobility and innovate accordingly. Connected vehicles have the potential to enhance urban mobility and infrastructure efficiency, while upgraded bus fleets can improve air quality by reducing dangerous emissions. Instead of viewing costs of vehicles in isolation, bus operators can work with financiers who analyse the whole fleet, building a collaborative, flexible and consultative approach towards energy efficient and digitalised technology as it continues to develop into the future.
---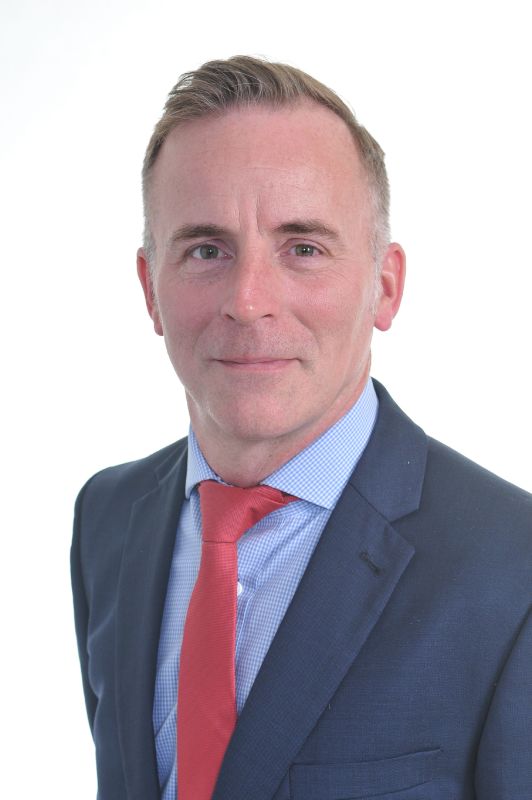 Martyn Bellis is a Sales Manager for Transportation at Siemens Financial Services
---
1. Dom Browne, 'Continuing decline in bus use prompts call for national strategy', Transport Network (1 October 2018).
2. Campaign for Better Transport, 'Call for action to support buses as new report shows £182m cut and council bus budgets halved' Better Transport (2 July 2018).
3. Dom Browne, 'Continuing decline in bus use prompts call for national strategy', Transport Network (1 October 2018).
4. The Department for Transport, Clean Bus Technology Fund (8 February 2018) https://www.gov.uk/government/collections/clean-bus-technology-fund.
5. The Department for Transport, Clean Bus Technology Fund (8 February 2018) https://www.gov.uk/government/collections/clean-bus-technology-fund.
6. Intelligent Transport, 'Southampton receives over £2.5 million from Clean Bus Technology Fund' https://www.intelligenttransport.com/transport-news/65366/southampton-clean-bus-technology-millions/ (20 February 2018).
7. Siemens Financial Services, SmartStart (Summer 2016).
8. Intelligent Transport, 'A new data platform will help utilise location information regarding buses', https://www.intelligenttransport.com/transport-news/77648/data-platform-bus-uk-information/ (27 March 2019).
---