I am very much looking forward to taking part in one of the panel sessions at the Transport Times Rail Summit on 13 March. There I will be able to give the Hitachi/Bombardier Joint Venture (JV) perspective on why there has arguably never been a more important time to support investment in Britain's railway.
We set up the JV with Bombardier in order to combine the global expertise both companies gained through the development of the Shinkansen and the Zefiro to design the next generation of high speed trains for the UK. We previously joined forces to successfully deliver the Frecciarossa 1000, Italy's fastest passenger train.
Our two companies are responsible for around 80% of the new rolling stock that is coming into service here in Britain, and around 75% of train maintenance.
Hitachi first came to the UK rail sector in 2007 when we delivered the Class 395 Javelin trains for Southeastern and HS1. Later, in 2015, we opened a state of the art rolling stock manufacturing facility in Newton Aycliffe in County Durham that is supporting around 1000 high quality jobs.
Here we are delivering trains for the Great Western routes, TransPennine Express, as well as class 385's for Scotrail commuter services and the Azuma's for LNER on the East Coast mainline.
Bombardier also has a strong UK manufacturing pedigree with its main site in Derby, a city that has produced trains for 180 years. They employ around 4000 people across the UK, supporting many more jobs in the important East Midlands rail cluster. They are currently delivering trains for the new Elizabeth line, as well as new trains for London Overground Greater Anglia, SWR, c2c and the West Midlands.
This is welcome news as we upgrade Britain's rolling stock but the wider rail sector is in the middle of one of its most difficult periods. We are suffering an almost daily onslaught of damaging news reports reflective of the challenges our ageing Victorian rail infrastructure faces as it struggles to cope with the unprecedented levels of passenger demand.
Improvements and investment are in the pipeline, but cannot come soon enough for today's travellers frustrated with overcrowded and often delayed services.
We know that the upgrades that have been commissioned in recent years will be worth the wait and ultimately transformational, but jam tomorrow is a difficult message to convey. The level of investment in the rail network is unprecedented in modern times, with all the major infrastructure projects that are in the pipeline, such as Crossrail, Crossrail2, HS2 and Northern Powerhouse Rail.
There is much debate around these schemes but the prevailing shared view from their stakeholder communities – whether based in the North or South, and irrespective of political persuasion - is that these important rail links across the country are needed and complementary to each other. It should not be a choice of either/or.
Yes, the investment levels may sound high in isolation, but they will stand a test of time beyond our own lifetimes, creating an economic and transportation legacy for the future – connecting communities and businesses for years to come.
Our two companies have demonstrated a strong commitment to UK rail and we are here for the long term. I am proud of our record in recruiting new talent to the sector, creating a pipeline of jobs for graduates and apprentices and working with all ages, from primary schools to University Technical Colleges (UTC) to inspire the engineers we need for the future.
To deliver the rail projects that the UK desperately requires, around 30,000 recruits to the sector are needed. Working at sharp end of the rail industry, we are the first to recognise that - with its current outmoded public image and sense of crisis - we will not attract the diversity of talent required to deliver a new generation of rail travel.
However, this is an important aim for all of us. To challenge traditional views, to show that our industry welcomes change, brings in diverse talent and embraces innovative technology.
We must invest in new concepts and strive for better outcomes, whether for passengers, crews, apprentices and people coming into the industry. We need to forge progressive academic links, and maintain our record as the safest large railway in Europe, while positioning ourselves to export our skills and expertise. The UK has a heritage in rail that should make us proud.
Through the major flagship projects that are planned we can deliver the capacity requirements the network requires, improve reliability, deliver a transformational experience for rail passengers and ensure economic growth across the country to create a lasting legacy for the the next generation. Now is the time to be bold.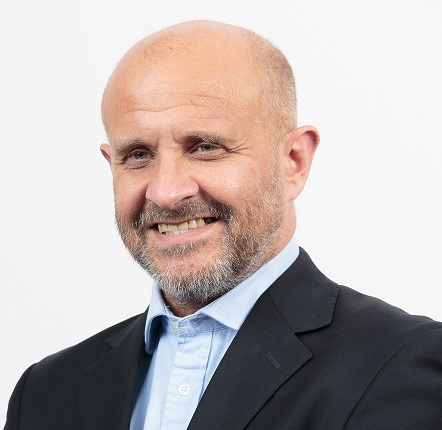 Nick Hughes is the Sales Director for Hitachi
The UK Rail Summit is taking place on 13 March in London. Tickets are now sold out but you can register your interest and be added to a waiting list by emailing [email protected].