Cllr Judith Blake will be spekaing at this year's North of England Transport Summit in Manchester. You can hear her in session 1 - Maximising economic growth and connectivity through rail. To secure your space, book here. 
---
You could be forgiven for losing count of the broken promises from Westminster politicians about Northern Transport.
Since 2010 we have had announcement after announcement about the Northern Powerhouse and promising investment in our crumbling Victorian rail infrastructure.
In early summer, during his leadership campaign and then again when in post, the Prime Minister spoke about his support for a new rail line across the North. His words are most welcome, but the North has heard a lot of words and suffered a lot of delayed and overcrowded trains over the last decade.
Over 40% of passengers using TransPennine Express trains at Leeds now have to stand in the busiest 6 hours of the day. This can't go on. The North needs significant investment in its transport infrastructure and that means the Prime Minister sticking by his promises and putting his words into action as quickly as he can.
The North needs HS2 delivered in full as it is key to rebalancing our economy. It will create growth and jobs in our cities, as well as much needed extra capacity on our rail network.
As the climate emergency becomes more pressing, HS2 will allow more freight to be transported by rail rather than road and it will significantly expand the proportion of UK travel that is powered electrically.
The danger that the Government will water down HS2 to the detriment of the North remains a concern. They are carrying out another review into the project and while it is right there is proper public scrutiny, sacrificing the northern parts of the route while the southern part goes ahead would be unforgiveable.
HS2 detractors often say the money spent on HS2 should instead be spent on other transport projects in the north, such as Northern Powerhouse Rail. This is short-sighted nonsense.
The North needs both HS2 and Northern Powerhouse Rail delivered in full. Together they will provide a high speed link and extra capacity between all the major cities of the North and the Midlands. Just having Northern Powerhouse Rail is like having the M62 without the M1 and the M6.
The recent IPPR North analysis of planned transport spending underlines why U-turns on either scheme would be completely unacceptable. The Government currently spends seven times more per person in London than in Yorkshire and the Humber or the North East.
We need to see words turned into action and for the Government to honour its promises to the North. Funding needs to be distributed more evenly and the major schemes the north is crying out for, including both HS2 and Northern Powerhouse Rail, need to be delivered as soon as possible.
---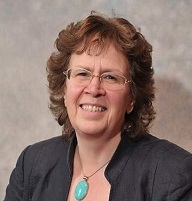 Cllr Judith Blake, Leader, Leeds City Council