This month the Leopard pub in my hometown of Burslem closed its doors and was put up for sale by the brewery. Calling last orders on a much loved local hostelry in a town that drove the industrial revolution with its ceramic manufacturers, its coal and its clay is seen locally as much as a symbolic act of abandonment as a loss of a much loved pub.
This speaks to the issue of transformation. For example, the financing and constructing of the Trent and Mersey Canal, originally envisioned by local ceramic manufacturer Josiah Wedgwood at the Leopard in 1765, proved to be more complicated than originally envisaged, and the canal was eventually only connected to Burslem via a canal arm. Yet the most striking aspect of this venture is that, after so much effort, it was only a matter of decades before the canal infrastructure was superseded by the railways. So much effort for so little long term transport advantage.
Fast-forward to the far more complex transport and zero carbon combined challenge that we face today, and it's clear that we need to envisage an equally significant but long lasting shift.
In all my 28 years in parliament, including the latter five years as chair of the Environmental Audit Select Committee, and five years since in which I have chaired the Aldersgate Group, I have seen opportunities for a joined up approach come and fail. The reality today is that we are in the last chance saloon to get a grip of transport policy and arrive in time at our zero carbon destination. Which is why we all need to remain steadfast and constructive in our dealings with government to ensure not only the best possible follow up to its consultation on decarbonising transport, but also corresponding ambition, innovation and commitment across all interlinked policy agendas.
Just as those historic pottery endeavours drove the economic, trade, social and cultural developments which in turn depended on transport investment, so must today's legally binding zero carbon destination drive ambition and societal reconfiguration. Future transport policy cannot be formulated in a vacuum.
The journey to zero carbon has to start with where we are – at the local and community level – in towns like Burslem where, even before Covid-19, communities are in urgent need of transformation and regeneration. To deliver this change and the vital investments to transport, thought needs to be given as to how national initiatives, local plans and different actors can come together. Building and investing in local communities are a prerequisite for a fit for purpose transport policy. There is a strong role here for linking together planning policy and transport. After all, Burslem is no different than other 'left behind' towns. The content of neighbourhood and Local Plans will be key to its future ability to redesign neighbourhoods where good access and design are determinants of the need for travel. The current proposals in the Planning White Paper appear to fall short of what is required. The Planning White Paper needs to set out a future foundation upon which local communities can better integrate housing, workplaces and recreation with low or zero carbon transport options.
A fit-for-purpose locality planning framework with guidance on roll out of EVs and on design standards to promote safe walking and cycling, could make all the difference. This then needs to link to corresponding enhanced investment through Local Enterprise Partnership and local authority funding streams, NHS strategy, and roll out of national infrastructure spending, including through the Industrial Strategy.
Decarbonisation of the transport sector has been central to the Aldersgate Group's work given its vital role in reaching the zero carbon emission target and supporting economic recovery from the coronavirus crisis. The 28% of our emissions that come from the transport sector in 2017 have to be tackled.
Improving the overall efficiency of the transport system will be just as important as investing in new technologies and infrastructure, through a whole system approach to transport. We have set out the importance of government developing an integrated transport network strategy, which brings together road, bus, and rail planning. An integrated strategy needs to sit alongside improvements in accessibility and reliability of public transport, connectivity of housing developments to sustainable forms of transport, and moving more goods onto the rail network to improve the efficiency of the freight system. All of this will ensure that key transport decisions are taken based on what will deliver the best environmental and economic return.
Our recent Aldersgate Group Report, 'Shifting Emissions into Reverse Gear: Priorities for Decarbonising Transport', sets out these details, including the role of public and private investment to deliver a sustainable and active travel strategy and increasing the uptake of cycling and walking in urban areas. Informed by best practice of our members, this transport 'greenprint' is complemented by a series of other current interconnected reports relating to sustainability, regulatory frameworks, and access to green finance.
Leadership on sustainable transport investment for the zero carbon deadline is as key today as that undertaken by Josiah Wedgwood on behalf of his business interests. In championing that role, the Aldersgate Group is committed to working in constructive partnership to meeting the UK's transport objectives in line with international agreements to get to net zero and protect biodiversity. We cannot accept anything less than a long term and lasting solution. The pity is that there is no venue as convivial as the Leopard, where all parties can meet to thrash out the details of that policy framework and follow up action.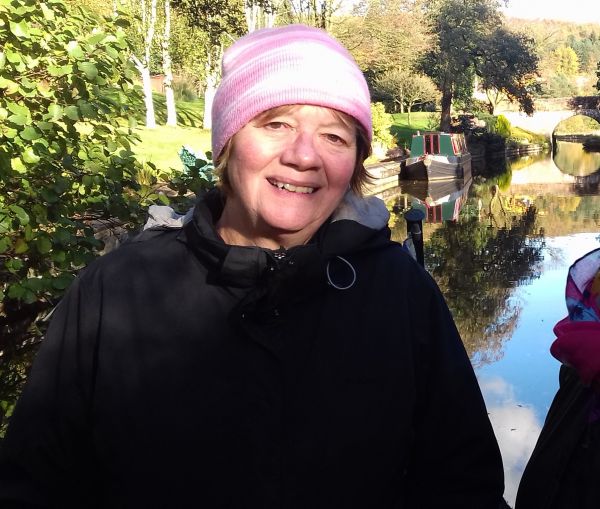 Joan Walley, Chairman Aldersgate Group
---
This blog was published as part of the Decarbonising Transport series with Greener Transport Solutions