The digital transformation of our highways will require our industry to grow and embrace a whole new skill set. From data science to blockchain to artificial intelligence and beyond; these skills are rare, hard to recruit and even harder to retain in an industry that prides itself on tradition. These new skills are disruptive of themselves, but we see double disruption when these new skills are held by the next generation, with a whole new set of expectations and set of beliefs about the world.
Atkins has worked with CIHT to better understand the views and aspirations of Generation Z through a 'Voice of the future' survey. In the Voice of the future survey, the majority of respondents (63%) chose learning and development as their highest priority when selecting a potential employer. If we want to attract the best talent, we must invest in helping the next generation build a suite of skills that will help us to meet the future needs of our clients and disrupt our industry.
In my view, there are six essential skills – outside the obvious technology and engineering ones – that we need from the next generation to help us transform our industry.
A growth mindset. Because technology will move on. The challenges around climate change will move on. We need to constantly be looking to learn, continuously improve and grow.
Understanding and influencing behaviours. You can design infrastructure. You can look at smart use of technology. But one of the most important skills we can have is understanding behaviours, how people react and how they respond, and how we in turn influence and shape and create the conditions for people to make great choices.
Building relationships. You're always going to be working in teams, with other stakeholders, with clients, with the public. So, growing skills around relationship building is absolutely critical.
Commercial skills. One of the truisms of our sector is that our projects do sometimes overrun. As engineers, as planners, we need to get passionate about commercial skills and understanding the financial impact and implications of what it is that we're recommending. We need to understand what data and information is missing that can cause our designs or plans to go wrong, and we need to be really proactive, so that stakeholders and decision makers have transparency.
Ability to apply knowledge. What other industries have done, how they learn, what they did, and didn't, do well – all of this has applications to what we're doing in highways. We need people who avoid the temptation to re-invent the wheel or to think we know all the answers. Core to this is being evidence and research led.
Creativity and innovation. This is fundamental to our future. And if we're really serious about creativity and innovation, we need to get really serious about diversity and inclusion because it's been proven diverse teams are more creative and innovative, deliver better financial outcomes and can better manage risk.
56% of the Voices of the future respondents also believed that today's infrastructure doesn't meet the needs of young people. So, we need to accelerate the development of the young professionals in our industry, so that they can disrupt what we do and help shape the infrastructure they need.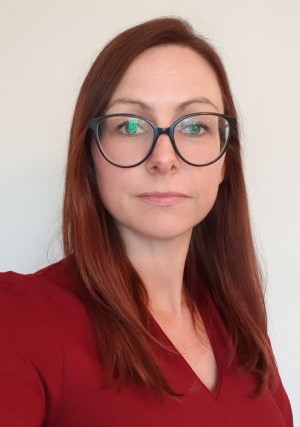 Lizi Stewart is Managing Director of Transportation at Atkins
Image: IR Stone/Shutterstock.com