The Government has made a series of welcome announcements this year prior to COP 26. The PM's 10 Point Plan for a "green industrial revolution" includes bringing forward the date for a ban on new petrol and diesel vehicles to 2030 but it is lacking in the level of detail needed if we are to move from lofty ambitions to realistic targets. Mike Hawes of the SMMT, which represents the car industry, has warned that it will take more than an "arbitrary date" to produce the change needed.
Since 2016 transport has been the UK's leading carbon emitter, amounting to 28% of our emissions. Of this, cars account for 55% of domestic transport emissions. Unlike other sectors, there have been no significant reductions in carbon emissions from transport.
This is a time of massive opportunity for the Government. Technology is advancing so fast their targets are theoretically achievable. Brexit means that manufacturers are looking for new markets, keen to grasp new challenges. There are genuine opportunities for us to become world leaders in hydrogen vehicles, for instance. The circumstances are all aligned for real change.
There has been much talk of "building back better" after the pandemic: talk of a greener approach to transport. The Government needs to seize the opportunities this provides, because they have difficult decisions to make. So far they have provided relatively small pots of stimulus funding, for research, the installation of EV charging points, and subsidies for EV purchase. Other than that it has largely been left to the private sector to change at a pace which suits them To achieve their targets, the Government have to move their leadership onto a much higher plain, because the private sector cannot do it alone. They cannot make the difficult choices only Governments can make.
What do I mean by difficult choices? Taxation for a start. As the number of petrol and diesel cars dwindle, so will the income from fuel tax and the Government must find a replacement. Road pricing is one option, but any local councillor will tell you that is a very hot potato, so strategic leadership must come from central Government. Tax changes are also needed to discourage us from less polluting choices such as SUVs.
The development of EVs also needs strategic leadership: Government choices so far have been haphazard. Even their own fleet is very slow to adapt. Out of a fleet of 1,860 DfT vehicles, only 22 are battery electric vehicles. So far then the Government are not leading by example.
Then there's infrastructure. Not all charging points are equal and nobody in Government seems to understand that a "fast~ charger at a motorway services is of little use. What you need is a properly maintained "rapid" charger. Rollout of charging points raises questions on equal access for those without onsite parking and there are major issues for Government about the resilience of the Grid and the need for new planning rules to ensure all new developments are EV enabled.
Behind all this lies the balance between private car use and public transport. Norway, for instance, has been very successful at encouraging purchase of EVs but has seen a steep decline in public transport use. Our islands are too crowded for that.
Congestion forces public transport to the top of the agenda. Thanks to covid, our public transport systems are poised on a precipice of disaster. Train Operating Companies have received billions to keep trains running and the Government are now in a new,closer relationship with the railways allowing them to dictate the shape of future rail travel. Surprisingly, they have taken no similar initiatives with bus services, where crisis funding has been short term and haphazard. Yet far more people travel by bus than train. Government subsidies to the bus industry were already old-fashioned and ineffective. There's urgent need for reform and an injection of environmental standards.
During the last 8 months, many people have relapsed back into car usage, seen as both convenient and safe. Today's passengers will not return to public transport unless it is comfortable, fast and efficient. That will require significant Government investment. Maybe a good place to start would be to use some of the £27 billion the Government has earmarked for new roads. However much more is needed to create a 21st century rail system, to replace Victorian engineering. Railways are worth it- they are the greenest form of mass transport.
There will be a flurry of green initiatives from the private sector in coming years. Only the Government can co-ordinate them, encourage the best and guide us, as travellers, into the greenest behaviour. It's not realistic to think we will be the first generation to eschew travel just because we can talk to the world on Zoom.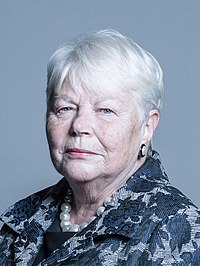 Baroness Randerson is the Liberal Democrat Transport Spokesperson, House of Lords
---
This blog was published as part of the Decarbonising Transport series with Greener Transport Solutions
T