I am a lifelong rail engineer, not a philosopher yet during these COVID times with more time to read, write and philosophise, I was drawn to a recent statement made by Bill Gates who summed up my thinking — "COVID-19 is awful. Climate change could be worse."
Despite the warning signs, progress on climate change has, at best been slow. Indeed, many of us right now are still grappling with the disruption of COVID-19. Yet, this crisis has reinforced the need for collective effort, businesses of all shapes and sizes and governments are realising that we can't simply return to normal.
Since the transport sector is a net contributor to our carbon emergency, it means that we need to do more as an industry to reduce emissions. For the rail sector, although one of the greenest transport modes — contributing around 1% of the UK's greenhouse gas emissions — still requires a shift away from diesel powered trains. We must make more of our rare ability, or as I like to say 'superpower' of being able to move people and goods at speed with a net-zero solution.
Our new normal means we must focus upon eliminating emissions all together by 2050. Network Rail has set the benchmark as the first railway organisation in the world to establish its own science-based targets to cut carbon emissions and help limit global warming. Electrifying our rail network is part of this complex 'net zero' equation, which the rail industry can drive forward.
In its current guise Network Rail, recently published its Traction Decarbonisation Network Strategy which recommends 'the best way of achieving decarbonisation is through a long-term, stable and efficient programme of electrification, running for the next 30-years', with hydrogen and battery power being considered for shorter and suburban lines.
In anticipation of industry acceptance of these recommendations, Network Rail have insightfully accelerated six rail schemes across the UK to be delivered as part of 'Project Speed' – key contributors to the net zero target. In July, in step with the Government's welcome, yet long-awaited funding package — the TransPennine Route Upgrade project was named one of the six. The funding will significantly upgrade the line between Manchester and York, a 76-mile route across the Pennines involving 8 tunnels, 13 viaducts and 25 stations. Transport Secretary Grant Shapps said that he wants a 'first class fully electrified Transpennine railway'.
At SYSTRA, we are especially delighted as we've been intimately involved in the Transpennine rail upgrade since it was first announced in 2011. Since then we have worked as design partner for the VolkerRail, Siemens, Murphy Alliance —the Tier 1 supplier to Network Rail. Through the Alliance and early in the optioneering phase we developed scheme designs for the entire TransPennine route. Electrification has always been an option, as it delivers significant long-term environmental benefits and crucially a step change in reliability of rail services in the North.
TransPennine is a complex railway, it serves long-distance nation-wide, regional and local services and it has three major stations at Manchester, Leeds and York. Furthermore, TransPennine will intersect with HS2's eastern branch at Leeds, when Phase 2b is given the green light to proceed.
As lead designer for the Alliance on the upgrade east of Leeds station to York, we are designing additional capacity through more track, realignment of the existing track, and redesign of station platforms. We are also responsible for designing the electrification, which includes associated line side infrastructure, power supply sub stations as well as the overhead catenary equipment.
Now that the Government has committed to electrification of TransPennine, we — as an industry — must take responsibility to make sure that cost does not escalate. Lessons learned from previous electrification projects in the UK are well documented.
The Railway Industry Association (RIA) Electrification Cost Challenge Report rightly highlighted that other European countries have invested in electrification, but have found ways to do so more efficiently. A good example of this is the Banedanemark electrification programme, where SYSTRA is supporting the client to deliver efficiently across a substantial part of the Danish rail network, taking a long-term programme approach has achieved cost efficiencies.
In the UK, we will only restore confidence with the Treasury and tax- payers when we demonstrate that electrification projects are affordable, value for money and can be delivered efficiently. Adopting the practical RIA recommendations will move us a long way towards achieving this.
From the onset, adopting a lean, project-wide management system to eliminate wasteful practices, increase efficiency and ultimately save money has been Network Rail's focus on the TransPennine project – there are many synergies with this approach and the RIA recommendations. In 2017, our 'east of Leeds Value and Creations Team' proposed £216m of potential savings, through a comparison of different systems and equipment whilst meeting the project's electrification scope and other infrastructure challenges.
We added further value to the project by developing an online GIS mapping tool to document environmental risk, potential constraints and relevant consent information. And, back in 2018, our geotechnical team developed a method of digitally storing and reviewing geological data using BIM, which is now being relied upon for the current project design — something the rail industry has not achieved efficiently in the past.
We are proud to be part of the team that will realise Grant Shapps' electrification vision for TransPennine. The upgraded, electrified route will serve, compliment and integrate our great Northern cities' bright future. Our 50-years of conventional rail engineering experience in the UK means we are adept and are very much looking forward to playing our part in the creation of a net zero transport network. Now, that's a real superpower.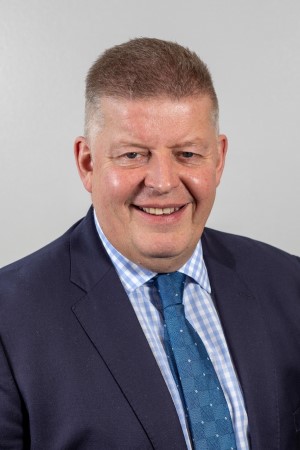 Keith Moverley is Major Projects Director at SYSTRA and a member of the TransPennine Route Upgrade (East) Alliance Leadership Team
---
This blog was published as part of the Decarbonising Transport series with Greener Transport Solutions