It's billed as the defining infrastructure project of a generation, the most ambitious scheme in Europe, and has always drawn cross-party support in parliament. How is it then, less than two years after Phase One secured Royal Assent, some claim High Speed Two (HS2) is on the brink of an existential crisis? We need to help the project regain popular momentum by shifting the focus from what it will physically deliver, and revisit why it was proposed in the first place. A decade on, HS2 is not only still necessary, but needed more than ever. With Phase One construction already underway, we cannot afford to let this once-in-a-generation opportunity pass. The UK's regions must unite behind HS2 and ensure the project in its entirety, all the way to Manchester and Leeds, becomes a reality.
It's absolutely right that an initiative of this size and significance faces intense public scrutiny. However, much of the opposition surrounding HS2 is fuelled by misconceptions that its primary goal is speed; that Government is acting to extend London's commuter belt; and that normal people won't benefit. This couldn't be further from the truth.
The UK is the most unequal economy in Europe. Only by injecting investment into our neglected city regions can we hope to redress this imbalance. The promise of HS2's arrival in Birmingham has already attracted record levels of inward investment to the West Midlands, votes of confidence from high calibre businesses including PwC and HSBC, and the birth of the £724 million Curzon investment plan, which will create 36,000 new jobs and develop 141 hectares of land surrounding the city's new HS2 terminus. The economic development opportunity around Interchange station, adjacent to Birmingham Airport and the NEC, is one of the most exciting propositions anywhere in Europe.
The confirmation of the London to Birmingham section of the high speed line has bolstered business confidence during a defining transitional period for our country. As a region, the Midlands must now band together with our compatriots in the North to spread these benefits further afield. We must continue to push forward in securing all of Phase Two of HS2. Onward connections to the East Midlands, Manchester and Leeds are not a nice to have, they are essential for the economic integrity of the whole project.
When, as industry leaders we're challenged on the validity of HS2, we must direct the conversation to the project's wide-ranging benefits. Of course we're not spending billions of pounds just to knock an hour off the journey between Manchester and London or Birmingham and Leeds. We're catalysing transformational, UK-wide investment. We're supporting plans to double the size of Leeds city centre, to create 11,000 jobs at a new innovation campus in Nottinghamshire, to cement the UK's place as a world leader in the very latest rail technology. We're adding much-needed capacity to our full-to-bursting rail network, futureproofing services well into the next century.
HS2 is ambitious, it's bold, and it will change the way we work, live and communicate. Of course it has its critics, every big project does, but we must be prepared to have the difficult conversations, engage with opponents and champion the positive economic and social impact Phase Two will have, not just in the North and the Midlands, but in towns and cities across the country. We need to stop talking about what HS2 is, and remember why we'll be worse off without it. Focus not on the length or cost of the journey, but on what will greet us when we arrive. The UK's regions need HS2, and we must work together to make it happen.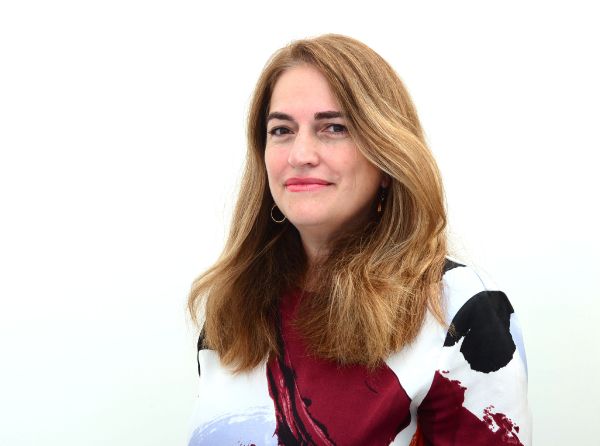 Maria Machancoses is Director of Sub-national Transport Body Midlands Connect.