UK BUS SUMMIT 2020 | 6TH FEBRUARY | LONDON
Tom Thackray, Director of Infrastructure and Energy, CBI: Putting the bus in business: It's time to realise the potential of buses to transform commuting for the better
Next month's UK Bus Summit is the premier bus event covering all parts of the UK. Held right at the heart of Westminster to elevate the importance of bus at the centre of local and national decision making, the event allows the opportunity to compare and contrast bus policy throughout England, Scotland, Wales and Northern Ireland.
This year there will be particular focus about the wider social, economic and environmental benefits of bus. CBI's Director of Infrastructure and Energy, Tom Thackray, will be speaking in a panel session on the important role the bus plays in business in retail. Below he discusses the potential of buses to transform commuting for the better.
To hear more about the above and much more, book your place now to attend on the 6th February.
---
Putting the bus in business: It's time to realise the potential of buses to transform commuting for the better
Bus services account for around half of all journeys on public transport but get little attention from policymakers and politicians. Buses are rarely acknowledged as the workhorses of the UK transport network that carry by far the largest number of people to work and leisure, never mind recognised for their potential to deliver so much more. Sadly, this means that they haven't yet received the scale of government investment needed to vastly improve services for the businesses and communities that rely on them.
In 2017/18, almost one fifth of UK bus services ran late. This is part of a broader trend in which inefficient and unreliable commutes continue to drive down productivity and employees' quality of life. Last year, a CBI, Porter Novelli and Opinium poll of over 1000 employees across the country found that they lost on average 2.7 hours a week owing to travel disruption and delays. This may not sound like much, but, over the course of a working year, it means that the average employee loses 125 hours, or over 5 whole days, thanks to commuting problems.
But the CBI also believes that the next generation of bus services can be part of the solution and can reduce the time wasted by employees on their way to work. Arguably, if there were greater uptake of buses on commuter routes, businesses would benefit from faster commutes due to reduced congestion, more affordable bus fares, and lower levels of pollution.
A full double-decker bus has the potential to take 75 cars off the road. In cities where traffic flow is key, this fact alone makes promoting well used bus-services a strong choice for local government leaders, and a key tool for improving commutes all round.
It is also worth considering the impact a greater uptake of commuter buses could have outside of urban areas. For some time now, many rural and suburban communities have suffered as a result of cuts to bus services – there are less than half as many UK bus services today than there were in the mid-1950s. These cuts are having a real impact on people's travel choices - with 29 million less bus journeys undertaken in the twelve months up to March 2019 compared with the year before. If a higher proportion of rural, or suburban commuters could be encouraged to take the bus, this change would make more routes commercially viable, and in turn give businesses access to a much wider base of both potential customers and employees.
Making these ambitions a reality, however, will require not only a gear shift in how the public and private sectors work together, but also a growing focus on interoperability between services.
There will need to be much better data sharing between different providers about the running of services and the drawing up of schedules – and this information will also need to be more clearly communicated to the customer. Service providers will also need to harness the power of new technologies and design bus schedules that are truly interoperable with other forms of transport, including rail and car use.
Secondly, transport will need to be more flexible in the way it delivers for consumers. Trials of demand-responsive bus services in Leicestershire and Liverpool, for example, have already shown the potential benefits of new ways of using technology for commuters in suburban areas. Similarly, the roll-out of contactless payment on buses across the country has made it easier for commuters to access bus services whenever they need, without relying on cash.
Finally, local authorities and service providers must place the needs of passengers at the heart of network planning and service changes. Where the Bus Services Act is adopted, for example, this must be done in a way which has a meaningful impact on travel outcomes for commuters and does not simply represent a change in how services are managed behind the scenes.
With both the National Bus Strategy and National Infrastructure Strategy expected this year, there is a real opportunity to do things differently. By working together government and business can make sure we realise the potential of buses to transform commuting for the better within communities across the UK.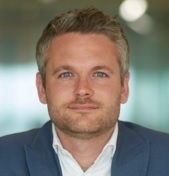 Tom Thackray, Director of Infrastructure and Energy, CBI
---