Having achieved a healthy majority, now it is the perfect time for the Government to demonstrate that it can move past Brexit and prioritise the tackling of every-day issues. Rail policy is a key area where Boris Johnson should be able to show early progress.
Chris Grayling established the Williams Review in September 2018 in order to look at the structure of the UK rail industry and the way in which passenger rail services are delivered. The long awaited conclusions of the Review were initially due to be published in summer 2019. Finally, after a postponement and then an election-related delay, it will now be announced in the New Year.
This brings commuters and the railway industry to a time of reflection on why the Review was needed, what it might conclude and when might we start to see change delivered.
In my view, the Review faced three organisational and commercial challenges requiring sequential solutions. The first was clarification on the role and accountabilities of each of the key industry parties – in particular the Department for Transport (DfT). The Government had become too close to the operational detail of the railway resulting in frequent hold ups in decision-making. A clear line of sight was required between those responsible for developing policy, those responsible for executing policy and those responsible for delivering day to day operations with the right people in the right parts of the operating model and minimal overlapping of roles.
The second issue was establishing responsibility for overall system integration. The reports into the various rail mishaps of 2016 – 2018 (Gibb on Southern, Glaister on the May 2018 timetable change and Holden on the decline in South Western performance) all had one underlying theme – no single party was responsible for bringing together and delivering activities on each part of the network. The result was a system overload with too many changes being delivered at the same time, decisions being taken by one party without the implications for other parties being understood, and misalignment of targets and plans between Network Rail and the train operating companies TOCs.
The third issue was the commercial sustainability of the train operator market. The last round of franchising was characterised by ambitious passenger growth forecasts which by and large failed to materialise. However, highly rigid contracts with extensive lists of contractual commitments, mean that franchisees have had little flexibility to recover from the financial impact of this. Virgin Trains East Coast was the first operator to be taken back in-house but others are anticipated to follow with several owning groups having declared significant write-downs already.
So when it finally reports, what might we anticipate from the Review in respect of these three issues?
Firstly, in an update on progress in July 2019, Keith Williams made it clear that he felt the Government had become too immersed in the detail of running the railway. Therefore, it seems a safe bet that we will see DfT step back into more of a policy role in which it focuses on determining the outputs it requires and the funding envelope that is available to deliver these outputs.
In respect of integration, Williams has declared an intention to simplify the industry structure with clearer accountabilities and enhanced strategic planning. To determine what this could mean in practice, one might look at what has been going on in Network Rail under its Putting Passengers First (PPF) programme which has been running in parallel to the Williams Review. PPF has seen the devolution of capital delivery and engineering from the centre to five newly-created Regional businesses. These regions each oversee a number of routes which are closely aligned to their TOC customers and have a strong operational focus. In this devolved model, the centre provides technical and group specialisms and undertakes long term strategic planning.
A simpler industry structure could emerge by combining the franchise letting element of DfT with the residual centre of Network Rail to create a single national body. This would operate at arm's length from the Government. It could hold responsibility for strategic planning, prioritising enhancements, developing (and letting) train specifications and making the necessary trade-offs to manage the industry's finances within a funding envelope set by DfT. In order to create greater alignment between track and train and complement the PPF changes, operations contracts could be closely aligned to Network Rail's new structure. The regions would input heavily into contract specifications. The routes and TOCs would then work together to deliver operations under a single view of what timetables and performance levels can be delivered by the infrastructure.
Finally, there is the question of the franchise market. One of the successes of rail privatisation has been the doubling of demand in which commercially driven TOCs, with strong revenue incentives, undoubtedly played a major role. However, on an increasingly crowded network, with pressure on performance, the appropriateness of this contract model at this particular point in time is open to question. Many industry commentators believe that whilst there will continue to be a train operator market post-Williams, contracts are more likely to be akin to a TfL-concession model with much of the risk around forecasting passenger numbers removed from TOCs. This will allow for a simplification of the industry's performance regimes and contractual architecture, much of which was set up to serve an industry model in which there was full revenue risk transfer to train operators.
Keith Williams has a reputation for being diligent and thorough, and the consultation during the Review has been extensive. Therefore, extending the "oven-ready" analogy, one would expect his Review to have considered all the key ingredients ensuring that the final proposals are not half baked. However, in an industry as complex as Britain's railways, any change is likely to involve a raft of implementation issues and questions around transition. These will include how regional and devolved bodies will fit into any new structure and, in a concession-based model, what commercial mechanisms will be needed to drive value through the new operator contracts. Whilst the prescription may be "oven-ready" – it may be two to three years before the new industry structure fully takes shape or "rises" and the benefits begin to be realised.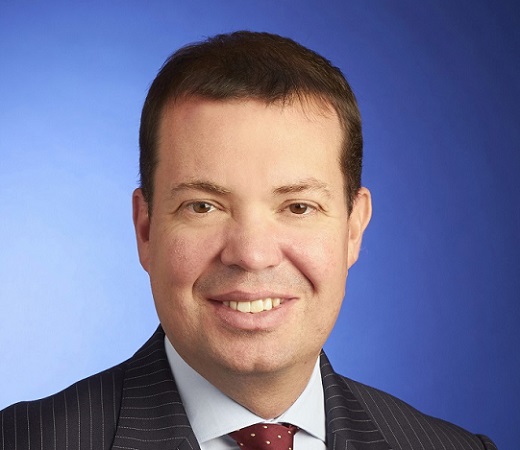 Ed Thomas is a partner and the UK head of transport at KPMG