Firstly, may we congratulate you on your appointment. We are encouraged to hear that you asked for this role. Whilst transport may not be the most sought-after brief in Government, for those in the know it is one of the most fundamental to our economy.
There will be much in your in-tray to attend to, not least HS2 and a third runway at Heathrow given that Prime Minister Boris Johnson seems to have withdrawn his threat to lay down in front of bulldozers. But surely a top priority must be the creation of a national bus strategy.
If the new Government is looking for an issue around which to build consensus across the House, then it need look no further. The growing calls for a bus strategy from across the political spectrum, including many MPs in your own party, are only going to get louder. The Prime Minister himself understands the vital importance of mass transit from his time as Mayor of London – and even has a penchant for building buses in his spare time!
Seriously, we've probably never had a Prime Minister more in tune with the vital role that buses play in supporting the economy, reducing congestion and pollution, and providing essential access to work, education and opportunities for all in society.
And the formation of a bus strategy was of course the Transport Select Committee's main recommendation, following its recent extensive inquiry into the health of the bus market. There may be different views about the shape and form such a strategy should take, but there is little disagreement with the principle that something must be done for our predominant mode of public transport.
A fiendishly complicated proposition!
Perhaps one of the reasons why a national strategy for buses has not hitherto been forthcoming is that it is potentially a very complicated proposition.
Investment in bus has the potential to deliver on a range of Government objectives across housing, communities and local government, environment, business and industrial strategy, work and pensions, health, education, trade and investment. Ownership of a national bus strategy cannot, therefore, sit within transport alone. A meaningful bus strategy will require direct input from a range of departments. As a minimum, a cross-departmental policy statement will be needed.
And as if the role of Government departments isn't extensive enough, a national bus strategy will also require the involvement of local decision makers at all levels from across the public and private sector. Bus is a quintessentially local product. Sub-national Transport Bodies, Local Enterprise Partnerships, Combined Authorities and all other tiers of local government will therefore need to be involved, as well as bus operators, bus manufacturers, major employers, Business Improvement Districts, town centre managers. The list goes on.
This is no small task. But the scale of the challenge must not be an impediment. The wider social, economic and environmental benefits of bus are irrefutable.
A 10% improvement in bus service connectivity delivers a 3.6% reduction in social deprivation. £1 invested in local bus infrastructure can deliver £8 of wider benefit to local economies. A modern diesel bus produces fewer emissions than a modern diesel car despite having 15-20 times the carrying capacity. And according to the Low Carbon Vehicle Partnership, buses are leading the way on the road to zero. Last year 4.2% of new buses were zero emission at the tailpipe compared with just 0.6% of pure battery electric cars.
What can our buses do for our country?
In taking forward a national bus strategy the key question is not "what can our country do for our buses?" but "what can our buses do for our country?"
The primary objective of a national strategy should be to create a policy framework to realise the wider benefits of bus. A strategy for buses should focus on supporting local economies, reducing pollution and congestion, tackling social exclusion and building more cohesive communities. Importantly, it should be underpinned by some core principles. A national bus strategy should:
Support devolution by providing local transport authorities with the necessary funding and resources to invest for inclusive and sustainable growth;
Support key Government policies including Clean Growth, the Future of Mobility, Clean Air Strategy, Road to Zero, Future High Streets Fund, Loneliness Strategy etc.
Consider all forms of mass and shared transit, and the impact of innovations and changes to the market in areas including urban, peri-urban and rural.
Provide a framework for local decision makers to use the powers in the Bus Services Act to maximise the wider benefits of bus; and finally,
Complement wider transport policy. A bus strategy cannot sit in isolation to policies for roads, parking, traffic management, fiscal measures etc.
Secretary of State, I hope you agree that it is high time that something must be done for buses. The absence of a strategy for our predominant mode of public transport is impossible to justify, especially when all other forms of transport, including even walking and cycling, have national strategies. I believe I speak for many when I say, we stand ready to assist in any way that we can.
---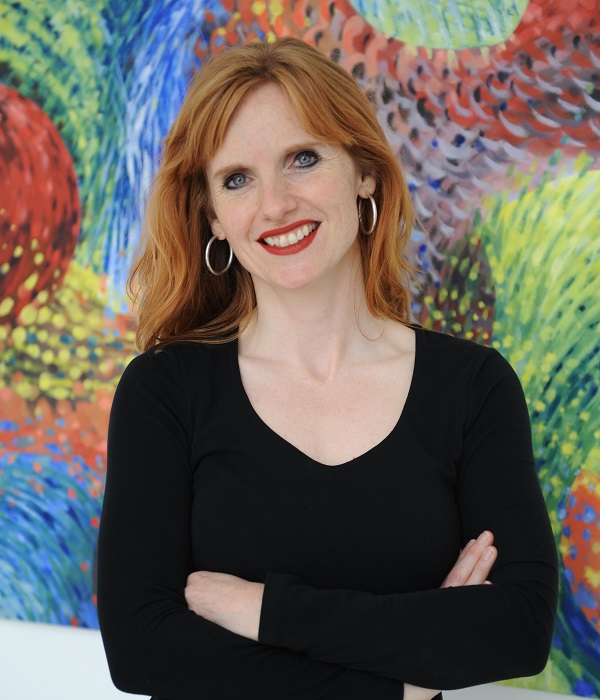 Claire Haigh is the Chief Executive for Greener Journeys