Marion Gourlay from consultancy Steer recently met Andrew Haines, the Chief Executive of Network Rail the publicly run organisation with an annual turnover of £5billion, which owns, operates and develops Britain's railway infrastructure. We wanted to learn more about his current challenges and understand what makes him tick.
Haines is calm and modest, yet self assured and unphased with such a daunting role. It's clear that Haines likes people. He comes across as genuinely interested. It's evident why Network Rail's mantra - under Haines - is all about "Putting Passengers First". He was determined even before he took over the reins in August 2018, that Network Rail had to regain its sense of purpose and put the human dimension back into this colossal (40,000+) organisation's mindset. Haines is quick to point out that not only does "Network Rail manage our national rail infrastructure asset, it works with private train operators to deliver train services and an extensive supply chain to deliver renewals and enhancements to Britain's ageing and heavily used railway."
Top of his agenda, Haines wanted to remind those working at Network Rail, "why they do what they do" - it had to be about the passenger. He wanted a simple encapsulating message, something that everyone understands and can buy into. Haines abiding goal is to encourage everyone involved in the railway to play their part in delivering a reliable system that the country needs.
'Putting Passengers First' is firmly in the mindset of the rail (and public transport) industry, you only have to Google the phrase to see that Haines' mantra has infiltrated the news agenda and resonated strongly with decision-makers from bus operators, rail suppliers to global construction companies.
Haines' ability to see the bigger 'rail' picture was aided by a British Rail Management Trainee Programme during the 1980s which he opted for somewhat reluctantly, as he'd already secured rare PhD funding for his first love, History of Architecture at Kings College, London where he had successfully studied as an undergraduate. Right across the industry most agree that the 'old BR trainee programme was second to none - comprehensive and grounding.
Haines summed up the current rail challenge in Britain "we are running 1million more trains than we did 10-years ago, we are sweating an ageing asset", he continued "the system is unable to cope with passenger growth, that's why we have a capacity crisis and this is compounded by pressure to reduce cost".
It is not a coincidence that Haines took on the top job at Network Rail knowing that the Williams Review was just around the corner. For all the restructuring the rail industry has gone through over the past 25 years, it was the service meltdown across the North and the South East following the May 2018 timetable changes that caused then Secretary of State for Transport, Chris Grayling, to commission the Williams Review.
Haines saw the inevitability of the current franchising model as unable to meet growing passenger needs. This has been corroborated recently by the Rail Regulator's (ORR) review into performance of routes in the North West and central region of England. Haines publicly apologised on behalf of the industry for letting passengers down. He is adamant that any new agency must be separate from Government - that the Secretary of State for Transport shouldn't be involved in running trains. Haines wants to see a new rail agency that has the teeth to plan for the long term and one that is an 'informed client' as well as an 'active manager'. He is confident that Keith Williams' advice will help fix these inherent challenges.
It would be remiss to not ask Haines about HS2. Haines sees HS2 as a huge opportunity to rebuild not just Britain's railways, but parts of our cities too. "HS2 compels our existing network and processes to become match fit" and will allow us to realise the value of the railway to our life, enthuses Haines. HS2 may become a catalyst for more digital train-to-track technology across the network, yet it still has to convince many, including Haines that it is a realistic proposition for a mixed traffic railway.
For success, Haines knows that the entire industry must be behind the imminent structural changes. It requires contributions involving everyone in the railways from SMEs to big player contractors.
It's rare to find people in today's virtual world with such quiet determination. Andrew Haines is one of them. With his sharp focus, it's clear that railways are now facing in the right direction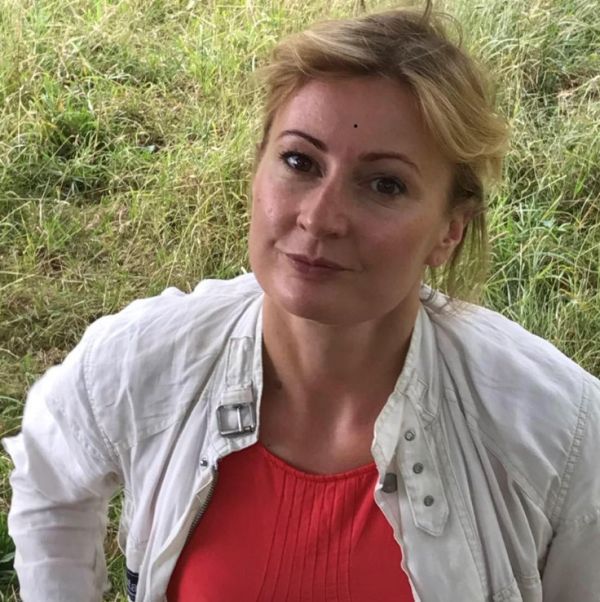 `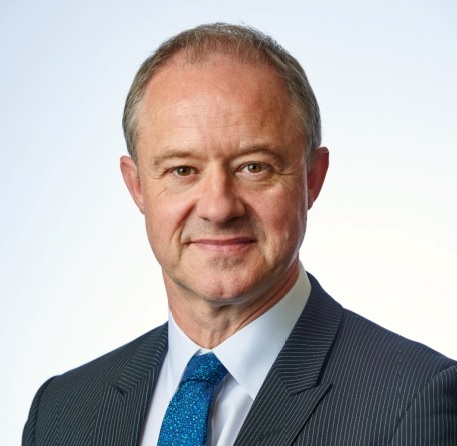 Marion Gourlay from consultancy Steer (L) recently met Andrew Haines, the Chief Executive of Network Rail (R)