Delivering an integrated rail plan for the Midlands and the North is key to achieving better economic balance across the UK. It will ensure infrastructure that connects communities with cities, distributes opportunities, and provides a driving force of positive change following the Covid-19 pandemic.
Addressing our regional socio-economic imbalances has been a governmental challenge for many decades and with the need to generate economic growth and productivity particularly significant following Covid-19, we will expect to see the subject of balancing these regional differences prioritised. A bespoke, flexible and strategic solution is required in order to move forward. Such a solution must involve greater levels of innovation spending, more housing and improved access to cultural amenities which boost tourism and local housing markets, while nurturing creativity. In order to improve this access, manage increased demand, and enhance productivity, significant investment in transport infrastructure, in particular rail, is required.
While future trends remain somewhat unknown at this time, the customer experience should be at the heart of planning for any rail system. Factors such as reliability, capacity and connectivity matter to passengers and freight operators alike. Alongside this, there must also be a recognition and consideration of the wider social benefits and opportunities available, such as increased housing, jobs and infrastructure, and importantly, more inclusive and diverse local communities.
It is clear that without this major investment in significant transport infrastructure projects such as HS2 and Northern Powerhouse Rail, the socio-economic divide between the South and the rest of the country, especially in the North and the Midlands, will only continue to grow. However, to ensure that these regions themselves truly benefit, it is essential that these significant projects are properly integrated into smaller scale local transport networks that communities can rely on day-to-day, and benefits are delivered as soon as possible. Transformational schemes such as the High Speed North programme are essential for delivering the connectivity the region needs – but rail users want better services and reliability now. Greater capacity through longer trains, improved reliability through tackling known bottlenecks, and better passenger experiences through station improvements should all be pursued to enable our urban centres across the country to prosper whilst major schemes come online. This interaction will be an important factor in the success of major rail enhancements and in creating renewed faith in the rail system.
It is within this context that leading strategic change specialists, Nichols, recently made its submission to the independent National Infrastructure Commission's consultation on the rail needs for the North and the Midlands.
Building on over four decades of experience advising on large, iconic programmes, complex projects and major business change initiatives across a range of sectors - including infrastructure, transport and technology - Nichols has outlined a series of rail investments to significantly improve capacity, connectivity and reliability, ranging from strategically important phases of HS2, through to the East Coast Mainline upgrade and boosting Manchester Metrolink's capacity. In addition to this, they suggest a series of non-infrastructure investments such as fleet replacement programmes, fleet lengthening and a complete overhaul of fares and ticketing.
With experience in strategic roles for HS2, Crossrail, Transport for Greater Manchester, the Department for Transport and the Office for Road and Rail, Nichols believes that in delivering HS2 Phase 2b, the High Speed North Programme and the Midlands Hub, local integration and short term schemes will be key to supporting sustainable growth in the Midlands and the North. A rail plan that properly considers integration from the outset could help ensure effective delivery of scheme benefits, and fundamentally transform both the regional and national economy.
As it is still too early to say what the impact of Covid-19 will be on the rail sector, any plans for future schemes must have flexibility built into them. Changes to demand, the introduction of new disruptive technologies, and other major infrastructure schemes all have the potential to alter requirements and affect the original thinking. Therefore, the need for expert strategic programme management with clear and effective governance structures, is critical, to enable timely and quality decision making. As Nichols submission to the National Infrastructure Commission makes it clear, investments must be part of a wider, strategic integrated plan rather than standalone projects.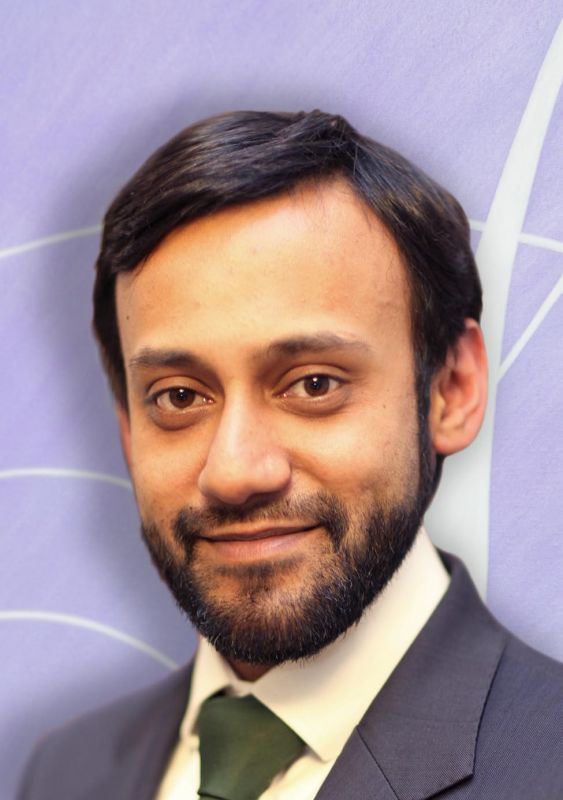 Satish Luhar is a rail and infrastructure expert at the Nichols Group