Short-termism is rarely a good thing for policy, particularly when it comes to environmental matters. Too often relegated to the bottom of the agenda, 2020 has seen no exception to this rule, and a good example of that is the way air pollution issues were dealt with. This year was intended to mark progress on the air quality front, with a number of cities expected to launch their long-awaited Clean Air Zones (mandated since 2015) in order to address car-related toxic air in urban areas. But none of that happened, and most of these plans were shelved by local policymakers on the grounds that air pollution was not a problem anymore.
To some extent, that was true. A new report by the Centre for Cities published last week shows that as a result of the first lockdown, nitrogen dioxide (NO2) levels in cities dropped by 38 per cent, although this figure hides important geographic variation between places. But the mistake was to think it would last long after restrictions were eased: by September, NO2 levels were back where they were pre-pandemic in more than 80 per cent of the places studied. In Sheffield, Bristol and Leeds, three cities which cancelled their CAZ plans this year, pollution levels actually exceed levels seen in February.
Most of that has to do with a significant bounce back in traffic levels over the summer. National statistics from the Department for Transport show that by the end of August, car usage had already reached 97 per cent of its pre-pandemic levels. And this is despite the fact that the economy had only partially reopened, and many people were still working from home. This stands in contrast to the take-up of public transport, which reached a maximum of 40 per cent recovery.
What this means is that if this switch to cars continues, the pandemic will actually make air quality worse, despite swift improvements earlier in the year. Although avoiding busy public transport at the peak of the pandemic was understandable, as the vaccine is rolled out and the pandemic is hopefully wrestled under control, local policymakers must take urgent steps to improve the quality of the air we breathe.
And the solution is not to advocate for more remote-working, as many have argued. In London, more than half of workers were able to work from home and continue to do so, but NO2 concentrations are back to pre-lockdown levels. A study by the Environmental Defense Fund Europe has shown that congestion outside the city centre over the summer was actually worse than in 2019. This is because journeys to work are not the biggest contributor to air pollution, given the high proportion of Londoners who normally use public transport to commute to work; and because people who work from home tend to use their car more for other purposes, like leisure.
Rather, the solution is to disincentivise car usage, particularly for the most polluting vehicles. Where they have been abandoned, Clean Air Zones must be implemented as soon as possible. Ensuring that alternatives to driving are available will be key: this means further investment in public transport, whether bus, tram or rail. And particularly in dense cities where most car journey are under two-miles, public authorities must encourage active travel such as walking and cycling. In many places, this means building on the trends observed during the pandemic: a report published yesterday by the Greater London Authority showed that nearly half of journeys were walked or cycled between April and June, up 29 per cent before the crisis.
This will take political courage and willingness. But 2020 served as a grim reminder of the harmful impact of air pollution on our health, with many links made between Covid-19 vulnerability and toxic air. Local leaders should use the breathing space they will have after elections in May to take action on local air pollution. This won't be universally popular, but it is necessary if they want to reduce the number of people who die from the air they breathe.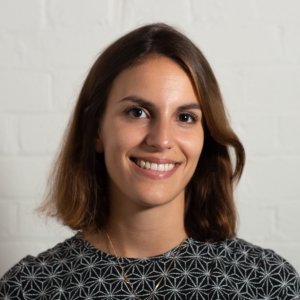 Valentine Quinio is a Researcher at Centre for Cities. You can read their new report on how lockdown affected air quality in cities here.