Ambitious decarbonisation targets are now set in stone, with net zero by 2050 ingrained in our consciousness, along with the more challenging target of 2030 for the ban of new petrol and diesel car sales. These targets give us something to work towards and highlight that the UK is leading the way on setting ambitious targets to reduce carbon emissions.
While there is support for this ambition, there is also apprehension among those who perceive decarbonisation as a luxury, rather than something they can engage with on a personal level.
This dynamic is true of business too. There are positive news stories of large companies who make decarbonisation a priority, with electric vehicles now featuring in the fleets of utility suppliers, supermarkets and home delivery companies. These big businesses are having a successful year, while many small businesses are struggling to survive; it's hard to imagine the purchase of an electric van being a priority.
So, how do we deliver the fair transition? How can a green recovery resonate with families on low incomes, and small or micro businesses?
This challenge is at the top of our agenda at Energy Saving Trust. At the heart of our mission is helping everyone to transition to a low carbon lifestyle to tackle the climate emergency.
The solutions lie in a range of interventions that are designed to be inclusive. For the most part, this is creating incentives that favour low-income households and small businesses. A great example of this is the Transport Scotland-funded Low Emission Zone Support Fund, which is helping low income households and small businesses affected by the implementation of a low emission zone to scrap their old, non-compliant vehicle with a cash payment, as well as mobility credits to encourage lower carbon transport options.
Another Scottish example is the interest-free Low Carbon Transport Loan, available to households and businesses in Scotland looking to buy a used electric vehicle (EV), unlocking the market for wider adoption of EVs.
In England, the Fix Your Bike voucher scheme was specifically designed in response to the Covid-19 pandemic, to help people get unroadworthy bikes repaired to encourage cycling to work and school. The scheme was designed to help infrequent cyclists and those put off cycling by the cost of getting their bikes back to a roadworthy condition.
These schemes show a shift in policy that is intended to make low carbon transport a reality for everyone. We will need bigger steps to broaden the appeal of active travel and zero emission vehicles; simply replacing all petrol and diesel cars with electric ones does not solve the problem.
There needs to be integrated and inclusive policymaking by governments to ensure we embark on this journey together; that decarbonisation is not seen as the preserve of the rich; and that we can all enjoy the freedom and economic benefits of low carbon travel.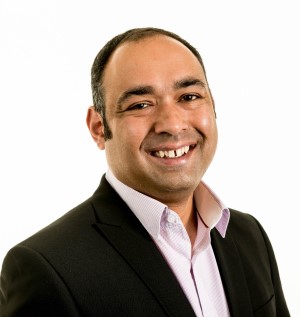 Tim Anderson is Group Head of Transport at the Energy Savings Trust
---
This blog was published as part of the Decarbonising Transport series with Greener Transport Solutions