England's railways are facing the greatest period of change and uncertainty since their development. Our assumptions about how they are planned, delivered and used are being challenged in a way that would have been inconceivable only a few years ago. One thing is clear, to weather this storm we need to set in place a programme of change that delivers not only a more dynamic railway but one that is future ready for the uncertainties ahead.
When the Strategic Rail Authority wrote "Everyone's Railway, the Wider Case for Rail" in 2003, it recast our perceptions to a railway that is safer, quicker and kinder to the environment than alternatives. The railway is an increasingly reliable and comfortable way of travelling, it is a mode in renaissance. Industrial relations issues and COVID-19 have challenged that. Demand first faltered and then dived and the public perception of what remains the safest mode of surface travel cooled dramatically.
These changes along with the enforced and accelerated rate of change in the way we work means that now more than ever we need to be clear on the role of our railways in delivering safe and sustainable connectivity, social value, economic benefits, decarbonisation and regeneration. We need to understand the future role of the railway and develop new models for the way we plan, develop, deliver and operate our railways if they are to continue as a key enabler of our economy.
The railway has always delivered access to opportunity. This access is not distributed evenly across the UK and the railway is rightly at the heart of Government's levelling up agenda. The access that many of us take for granted in the South East must be replicated elsewhere; it is critical that HS2 and Northern Powerhouse Rail are supported and allowed to deliver to their full potential.
Realising nationally important infrastructure in the UK is not without its challenges, but such investment in rail will deliver social value, business security, employment and skills. Good design is time consuming and Government must not be seduced solely by the shovel ready. It must find space in its portfolio for the shovel worthy as well.
When the post-COVID-19 UK economy reinvents itself (as it surely will), our railways will be a key enabler of sustainable growth helping us hit our commitment to net zero by 2050. That reinvented economy is unlikely to be too different; what will have altered is the rate of structural change and our ways of working. Fluidity and flexibility are likely to be with us for the long term. We need a railway that is structured in a way that responds to that fluidity in the way it is delivered.
Much of this new way of responding is about existing challenges. Delivering for passengers in a way that grapples with the significant gap between cost and revenue is a long-standing challenge and one that is being viewed in increasingly stark relief against current DfT emergency measures. Our railway needs to get to grips with who is best placed to deliver value to the passenger and how to maximise revenue and reduce cost at the same time. These questions need to consider how we judge (and calculate) the true value of rail in its delivery of economic, environmental and social capital.
In order to solve the cost gap while dealing with the changing nature of rail demand and delivering benefits there is some pain to be felt. I argue in our WSP White Paper that we need a dynamic railway that can respond to future shocks and accelerating change and that we need to forge an agenda that delivers:
Change to regulation to allow more dynamic working;
Adoption of technology to create a more efficient and reliable railway;
Rebasing of cost by copying other industries' drive to efficiency;
A change to the way we procure and deliver services; and
Creation of a truly supporting policy environment.
Our current Government has proved itself bold enough to tear up the rule book in terms of its approach to many things. The railway is ripe for that approach and ready for a bold set of changes.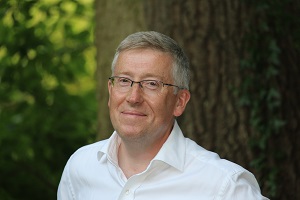 Martin Heffer, Technical Director Rail and Transit, WSP