If we are going to hit our 2040 rail decarbonisation and 2050 net-zero targets, we need to get on with electrifying more of our railway now.
As well as meeting its legally binding commitment to Net Zero by 2050, the Government plans to phase out all diesel-only trains by 2040. Most of our trains, over 60% of the railway, are still powered this way; leaving a carbon footprint along 6,124 miles of track. With only 38% of Great Britain's railway currently electrified, compared to more than 60% in Germany, electrifying our network is now unavoidable and cannot wait.
In March, the Transport Select Committee called on the Government to commit to a 30-year rolling programme of electrification, as the most efficient and cost-effective way to decarbonise our railway. A few weeks ago, the Railway Industry Association published its 'Why Rail Electrification?' report, supporting the Committee's recommendation.
There is a burning need for this to start as soon as possible. Currently, no major electrification schemes are under construction in England, meaning the rail industry is rapidly losing the skills and expertise it needs and has built up over recent years. Waiting until the next control period in 2024 to announce more electrification schemes will potentially exacerbate this, and we may find ourselves wasting significant amounts of money to rebuild these skills and expertise.
The lessons from past mistakes also appear to have now been learnt. Rail electrification projects within Great Britain, notably the Great Western Electrification Programme, have been far too costly. The mistakes that unnecessarily increased the cost of this scheme cannot be repeated. Recent electrification schemes, however, have been delivered on time and on budget. There's also an opportunity to use innovative solutions, such as third-rail infills, to decarbonise swathes of railway in South East England, avoiding unnecessary overhead structures and so keeping costs down. That said, we cannot be complacent; Network Rail and the industry should be subject to much greater transparency on future projects.
Whilst 2050 may seem some time away, investment on the railway network takes years to plan and deliver. And with an average life of 25-35 years, a train fleet ordered now may well still be in use when the 2050 deadline arrives. We believe battery and hydrogen trains should play an important part in decarbonising the railway, but neither can deliver the current energy demands required for high-speed rail and freight services.
One of the distinguishing features of rail is its green credentials. The UK rail network is already a low carbon form of mass transit, transporting millions of passengers and thousands of tonnes of goods around the country each year. In fact, rail only contributes 1.4% of transport emissions despite carrying 10% of all journeys and accounts for only 0.5% of all UK carbon emissions. Investing in electrifying the railway is an investment in a better, greener future.
The task of decarbonising transport is enormous. It is one successive Governments will need to take responsibility for if we are going to achieve our 2050 net zero target. Other parts of our economy and transport system, such as aviation, will be much harder to decarbonise. Rail electrification is a small, but important part, of a much bigger challenge.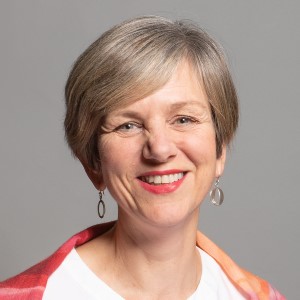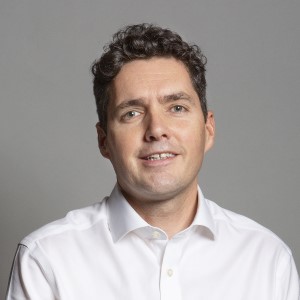 Lilian Greenwood is the Labour MP for Nottingham South, and former Chair of the Parliamentary Transport Select Committee. Huw Merriman is the Conservative MP for Bexhill & Battle, and the current Chair of the Parliamentary Transport Select Committee.
---
This blog is published as part of the Decarbonising Transport series with Greener Transport Solutions