With the target of achieving net zero by 2050, the rail industry has a lot of work to do. As TOCs prepare for the return of normal services, is there an opportunity to accelerate decarbonisation programmes at the same time? One year on since the publication of the Government's policy paper on decarbonising UK transport, the financial impact of the pandemic has made the task of achieving a net zero rail sector even more challenging. During the first national lockdown, train use dropped to just 5 per cent of pre-covid levels and only increased to 30-40 per cent during the September period when a return to workplaces was encouraged. The fall in passenger numbers means that funding further green investments by ticket sales alone is unlikely to be financially viable, particularly on low-usage routes.
Another key issue facing the sector's decarbonisation drive is the lack of a dedicated plan or budget for the electrification of the UK rail network. While the recent completion of the Scottish Borders Railway is an example of a successful electrification project, the stop-start nature of many electrification programmes means that they are often not cost-efficient. According to Darren Caplan, the Railway Industry Association's (RIA's) chief executive, switching to a rolling programme across UK networks could lower the cost of electrification schemes by up to 50 per cent.
The long lifespan of rolling stock also makes it difficult for TOCs to switch to low-carbon modes of transport. Many TOCs currently have a significant volume of diesel multiple units (DMUs) employed across the country. There is also a growing fleet of electric-diesel bi-modes in the UK, largely made up of Hitachi and Stadler (class 755, 800 and 802), with many of these vehicles recently ordered or new in service. As such, it's important to consider the financial implications of deciding to take rolling stock that has an average lifespan of 35 years, out of service before 2050. In addition to rolling stock, there is also a need to decarbonise other rail assets and infrastructure, which account for a significant proportion of the sector's carbon emissions.
The opening up of the UK economy – in line with the Prime Minister's recovery 'roadmap'- and the push to get people back into the workplace, present an unusual paradox for the transport sector. While there is a financial imperative to win back passengers and drive revenues, the most effective way to reduce the industry's carbon emissions is to reduce numbers of passenger journeys. One way to do this is to build on the rise of the remote working trend experienced over the last year.
An important learning from the pandemic is that an efficient and agile approach to timetabling is possible. Looking ahead, it's vital that the sector applies this lesson once life begins to return to normal and in particular, looks to streamline services by removing unprofitable and potentially 'un-environmentally friendly' routes and services. This approach could go a long way towards driving down carbon emissions. When prioritising which services to run in the future, it's also important that decision-making focuses on the profitability and environmental impact of routes, rather than political expediency.
The current excess capacity of rolling stock could also provide a unique window to upgrade a proportion of vehicles using green technologies. The converted, lower-emission models could then re-enter service once passenger numbers begin to pick up.
In order to achieve its decarbonisation objectives, it is critical that the Government gives some guidance and structure to the industry, to support continued and extended decisions and investment in energy efficient alternatives to heavy rail operation. Ultimately, the goal should be to develop a strong intermodal transportation system, considering the use of alternative vehicle types to support lesser used routes/branch lines. This could include the use of zero emission buses or other vehicle types, which provide a stronger business case. It is critical that solutions make it more straightforward for passengers to make journeys, including seamless switching between transport modes (considering factors such as timetables and tickets). This could, for example, involve building bus terminals at the end of electrified rail links (with electric vehicle charging points).
Currently, many research projects for net zero technologies, such as battery solutions that could be 'bolted on' to existing electric multiple units and investigations into hydrogen technologies, are being undertaken in isolation, often led by local decision-making and assumption about future electrification schemes. This makes it challenging for TOCs to make investment decisions. Improved cooperation at regional, national and global levels is therefore required to develop a detailed, joined-up plan for rolling out the identified solutions, giving clarity to technology providers and regional transport bodies. As many branches of the transportation industry explore the potential of green technologies, effective collaboration and the sharing of resources could also help to make improvements more cost-effective to achieve.
While the rail industry's net zero by 2050 deadline was always ambitious, pandemic-related cost pressures and changes in passenger habits have made the sector's decarbonisation mission even more challenging. By considering opportunities to restart rail services in a more environmentally-friendly and cost-effective way, UK rail can improve its profitability while progressing to a net zero future.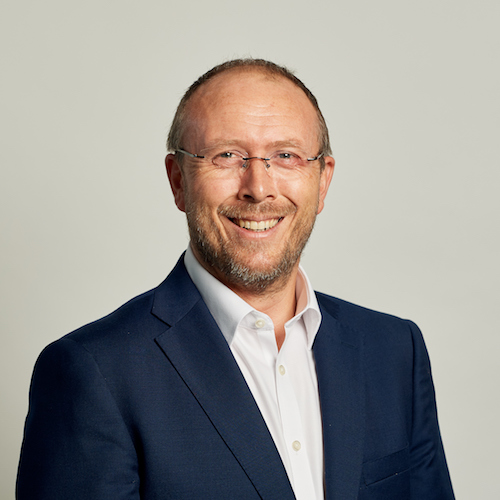 Phil Bulman is a partner and cost-based management consultant at Vendigital. He specialises in advising businesses in the transport sector.
---
This blog is also published by Greener Transport Solutions as part of the Decarbonising Transport series