Since December 2017, the Rail Delivery Group (RDG), with support from KPMG, has been investigating how our system of rail fares can be brought into the 21st century. The complexity of UK rail fares has long been seen as undermining public trust in the industry.
In June 2018, RDG with Transport Focus launched the first ever public consultation on fares. The consultation received almost 20,000 responses, with additional input from organisations representing government bodies, business and customer groups.
After careful assessment of the findings of the consultation, RDG published in February 2019 a set of proposals to reform rail fares.
RDG proposals for reform
RDG's proposals centre on the principle that customers will only pay for the journeys they need and will always be charged the best value fare. To deliver this, the rail sector needs to:
1. Unbundle fares so that the single fare is the basic unit of all pricing. This will allow customers to mix and match combinations of single fares for return, through and multi-journey tickets.
2. Rebalance fares to remove the inconsistences that today's customers find perplexing. Setting fares to better reflect the value provided to customers will go a long way to achieving this. This is at the heart of fares reform.
Unbundling fares will provide the bedrock for a pay-as-you-go system with an associated 'price cap' for frequent customers. This will be similar to the system enjoyed by public transport customers in London.
Rebalancing fares will reconnect customers to the value that rail services provide. In doing so, it is important to draw a distinction between longer distance and local services. These two types of service are used and marketed in very different ways:
• For local services, especially those operating in and around urban areas, customers are looking for the convenience associated with 'hop-on-hop-off' fares and ticketing that is integrated with other transport services.
• For longer distance services, especially intercity travel, customers are more likely to plan their journeys in advance. In these markets train companies can provide more personalised variations by making new technology do the heavy lifting of matching products against needs.
Unlocking a range of benefits
Preliminary analysis of the RDG proposals suggests that these reforms can be delivered in a way that is 'revenue neutral'. This means that across the industry they will not require additional taxpayer support. However, whilst some journeys may cost more, and some may cost less than they do now, if fares reforms are able to improve customer choice and value, then the resulting growth in demand could ultimately help to bring down the average cost for everyone.
In addition to the direct customer benefits that reforms could bring, there are further benefits to customers and operators from improved fares and ticketing systems. These include increased public trust brought about by a price promise and price-cap, hassle free compensation for poor performance and easier ways to re-book.
For operators, the benefits include better demand and revenue management, an improved platform for Customer Relationship Management, and improved allocation of revenues between train companies. With regard to the allocation of revenues, if revenues 'follow the passenger', the industry will be able to move away from today's arcane revenue allocation rules. These allocation rules can sometimes incentivise operators to set fares for the benefit of the system rather than the passenger – these are known in the business as 'ORCATS raids', named after the system used to allocate revenues.
Finally, there is scope to better integrate rail fares and ticketing with other transport services, with third-party retailers - including those providing Mobility as a Service solutions, and with devolved-government.
Next steps
RDG has presented the case for reform and developed a set of proposals that have so far achieved broad support. There is still a lot to do. The industry will need to work with government to determine how existing fares and ticketing regulations will need to be recast to facilitate modernisation and advance customer interests. They will also need to work with the government's Rail Review team led by Keith Williams to make sure that fares and ticketing are front and centre in the discussion of wider industry reforms. Finally, the proposals need to get off the page and into practice via a series of carefully planned and monitored pilot studies. This will all take time. In the meantime the industry should continue to improve the current system by introducing new products, removing inconsistencies and anomalies and improving the way fares are presented and retailed.
---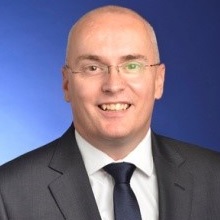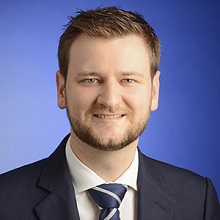 Gerard Whelan (Director, Infrastructure Advisory Group, KPMG) and Patrick Baldwin (Manager, Infrastructure Advisory Group,
KPMG)