Shared transport has mostly been approached as a service. No surprises there – it is one, or better still it is a set of ones if there is enough of a consumer offer on the ground by way of car and bike share, carpooling, on-demand bus, e-scooters in the future perhaps, and so on. CoMoUK, the national charity for the public benefit of shared mobility, has indeed worked with this services focus for the two decades it has existed.
Yet if we think of other transport modes, we do not just focus on the services side, but on the infrastructure too. This is rather more obvious with, say, rail – tricky to run a good train service without any, well, rails – but is actually very much needed with shared mobility.
Amsterdam in the early 1970s saw this penny drop in relation to cycling. Cyclists need somewhere appropriate to cycle, as well a bike to cycle on.
Shared mobilities absolutely need to laser-focus on the service they offer, but there will also be significant benefits from looking at their infrastructure needs.
How so? Let me explain.
One of the questions to resolve for shared mobilities is where the cars, bikes, buses, carsharing bays and so on should go. There are side orders to this too – where EV chargepoints should go, for example.
Years have been spent trying to work out the answers to these questions, and this is very much still a work in progress as operators look to have their things in the right place (this is not in the path of a pavement user or to the annoyance of a local authority) and authorities look for the very same. But this work has been done – as we so often end up doing in transport – in silo fashion.
Yet all our evidence over years of research shows the inter-dependency between different forms of shared transport and between shared and public transport. And it is a truth almost universally acknowledged that it is a range of intelligently inter-linked shared mobilities that can play the best role in cutting our greenhouse gas emissions, improving our air and quality of place and shifting us to more active modes.
What if there was a way to bring them together, in the physical world? Hold that thought.
Having a supply of shared mobility is clearly vital to people using it. But in itself it is not enough: as with any forms of transport there is the need to promote, integrate, move goalposts away from inefficiently-used private cars. Where cities are planning interventions such as clean air zones or restricting access to certain areas for motorised traffic they would do well to look at what carrots shared mobility could give them alongside the planned sticks – which should lead to greater achievement of their goals. In short there is a need to think of the demand side and how to help people have, find and used shared mobilities alongside public and active transport.
If we followed the evidence and concluded that people who use shared mobilities also need and use public transport – and vice versa – then wouldn't we want to bring people together too, around those things?
And what if we had a planetary emergency to address too?
Well, we do have all those needs. One of the many things we can do in response is to make it easier for people to get into shared, public and active transport via mobility hubs which bring those elements together. They could add other aspects too – cycle repair; community space; pickup and dropoff parcel lockers. And they would improve the local public realm to boot? These hubs operate successfully in various countries in continental Europe and beyond. To my knowledge the UK does not yet have one, but there are several in gestation.
Obviously what works at a new large suburb, major airport or even edge of urban motorway interchange site will not be the same as what is needed at a modest rail station or bus stop with a car club car and a few shared bikes. But this just shows the flexibility of the concept. For our part at CoMoUK we have just produced an introductory guide for these in the UK, and are looking at our next steps to help get some built to the best possible standards in ways that we can all learn from.
---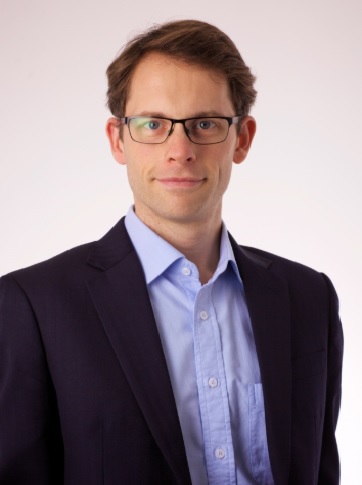 Richard Dilks, Chief Executive, CoMoUK (Collaborative Mobility UK)