The Coronavirus pandemic has led to changes to how we all live, work and travel. As we look to the future, we must make Covid-19 a defining moment to make fundamental changes in how we manage mobility and put sustainability at the heart of decision making.
Air pollution is the biggest environmental health risk we face today and causes up to 36,000 deaths a year in the UK. Much of this is caused by the travel choices we make, with diesel cars being the single biggest contributor to NOx levels.
Public transport continues to be a major part of the solution in solving this serious health issue. Buses have the capacity to transport people at scale – one bus can take up to 75 cars off the road – and it can deliver huge benefits at low cost. Yet there has been too much policy focus in simply using technology to clean up existing behaviour, with insufficient focus on the huge benefits from behaviour change.
We need to build our transport system of the future around the prosperity, health and well-being of people. Our current system is hugely inefficient in terms of use of road space, it dilutes economic productivity, it runs counter to policy in other parts of government to improve the health of our nation and it is contributing to catastrophic climate change.
Our system encourages single use of private transport - cars - which are idle around 97% of the time. Replacing them with electric versions, which are affordable to only higher earners, does not solve congestion and merely perpetuates social inequality. Instead, we should use the taxation system to reward sustainable transport choices such as public transport use and other active travel. That bold approach would incorporate mobility credits as a way of reducing the number of cars on the road by encouraging people to scrap their older diesel cars to access 'credit' over time to spend on shared transportation, such as bus, active travel initiatives including bike share or hire, car club and daily rental, rail and tram. The scheme could be delivered either through a pre-paid card system or alongside digital MaaS applications. Another option is to introduce some form of road pricing system to discourage these single use car journeys.
A flexible, multi-modal future of electric vehicles, public transit, bike share and other shared modes of transport is key to delivering the efficient urban transport our country urgently needs and we need to grab this opportunity with both hands.
As the UK's biggest bus and coach operator, we know the important role we play in delivering cleaner air. That's why we've invested £1 billion in 7,000 new greener vehicles over the past decade including electric, hybrid electric and hydrogen and biofuel technologies. We're continuing with this investment, with a whole new fleet of double decker electric buses recently introduced in Manchester, one of the biggest single investments in e-buses anywhere in Europe and greener buses being rolled out over the coming months in Oxford, Scotland and London. Every year, our buses are estimated to save the UK over £12m in emission costs and save around 1.22 billion miles of traffic.
To help the country recover and deliver the clean air and decarbonisation targets that are needed, national and local government need to work with public transport operators to ensure that buses, coaches and trams have the right framework in place. We need towns and cities built around people, active travel and sustainable bus travel. This is the only way that we can support people in their return to work and meet the changing needs of local communities.
There is now a real opportunity to start making public transport a customer experience, both in personalising our relationship with customers and bringing them closer to us through improved, more flexible ticketing and more effectively using technology to connect with them. Our new Busy Bus feature is a great example of our continued work to digitally transform the service we offer, giving people quick and easy insight into how much space is available on each bus service.
We have already taken steps to start building transport around changing work and lifestyle habits, with our new tailored demand responsive services available and a new travel partner scheme to encourage businesses to promote bus travel through simplified ticketing and better value for their employees.
However, transport operators cannot do this alone. Partnership is the real key for the future, and Covid-19 has proven just how important it is that we work in partnership – together as an industry, but also with local and national government.
We can together deliver safer places with cleaner air and a better quality of life if we reduce traffic in our cities by giving more space to shared transport, walking and cycling. Current clean air policy is taxing people from lower income backgrounds who make greener travel choices while allowing single use polluting car trips to continue unchecked. That cannot be fair for our citizens or fair to our planet.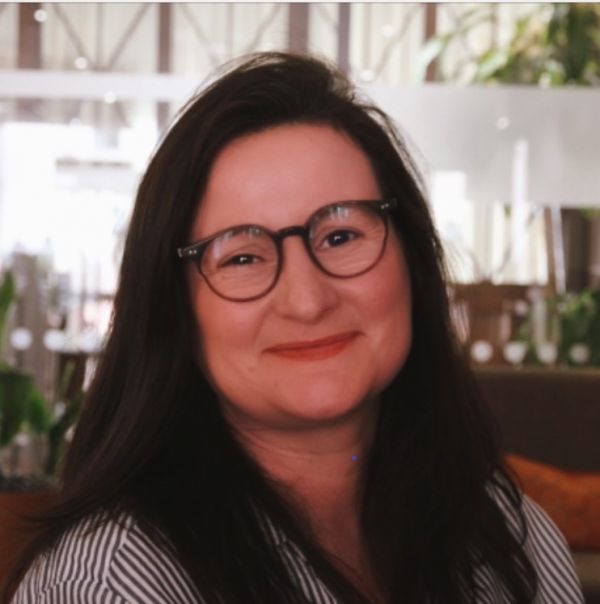 Carla Stockton-Jones is UK Managing Director, Stagecoach
---