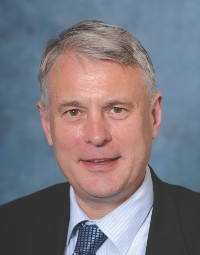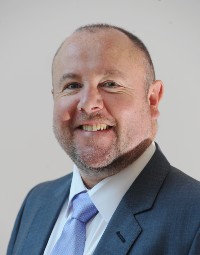 A city of pioneers and innovators
Coventry has a proud history as a city of firsts when it comes to transport. Modern bicycles descended from John Kemp Starley's Rover safety cycle, invented in Coventry in 1885. Britain's car industry was founded by the Daimler Motor Company in a disused Coventry cotton mill in 1896. Sir Frank Whittle who is credited with inventing the turbojet engine was born in our city, and the first tank, the first traffic indicators for cars, and the first dumper truck were built in Coventry.
An environmentally sustainable future for transport
Our city's future is as promising as our past. Today we have bold ambitions to build on the proud tradition of our city's pioneers and innovators, with our sights set on an environmentally sustainable future for transport for Coventry.
Coventry has more electric vehicle charging points than any city outside of London. We will have the UK's first all-electric bus fleet city by the end of 2025, and more than 25km of purpose-built cycleways have been built, with work recently starting on a 6km cycleway running from the city centre to University Hospital via Binley Business Park. The new Coventry Railway station has had over £80 million invested to ensure we meet future passenger growth as one of the fastest-growing stations outside London.
Coventry becomes testbed for Urban-Air-Port
Construction started this month on the world's first Urban-Air Port that sees Coventry become a testbed for this ground-breaking technology. We have partnered with British start-up Urban-Air Port Ltd, to showcase Air One, a rapidly deployable Urban-Air Port (a vertiport) that is designed to support Electrical Vertical Take-off and Landing (eVTOL); vehicles for passenger air taxis; and drone deployment for logistics. As the technology develops, Urban-Air Port could support autonomous eVTOLs and drones (or unmanned aerial vehicles).
The technology will revolutionise transport and decarbonise the environment and is evidence of Coventry's desire to seize the moment in being a home to innovative transport of the future.
Decarbonising transport; spearheading light rail
Coventry City Council is also spearheading plans to put light rail at the forefront of the decarbonising transport revolution. Coventry Very Light Rail (CVLR) is a research and development project, using the latest automotive expertise developed in the West Midlands to deliver an innovative and affordable light rail system.
Growing cities like Coventry need environmentally and financially sustainable mass-transit transport systems, which can support urban and economic development and help to improve air quality. CVLR will provide a solution that is comfortable, efficient, reliable, and low-cost.
The vehicle will have low floors to enable passengers to embark and disembark from the pavement. CVLR will be lightweight, self-propelled, and battery-powered, and will run on a lightweight track which is laid closer to the surface than conventional tram track, thus making it considerably cheaper than traditional light rail solutions.
The U.K's electrified future: The West Midlands Gigafactory
The West Midlands Gigafactory is within our reach. Production ready from 2025, the Gigafactory will result in £2.5bn investment, create up to 6,000 new highly skilled jobs directly, alongside thousands more in the wider supply chain. The West Midlands Gigafactory is imperative for the UK's electrified future and will ensure Coventry remains at the heart of the transition to a cleaner and greener automotive industry.
However, if we are to meet the needs of both Government and industry, we must deliver an operational gigafactory by 2025, and are calling on the Government to support us in this endeavour. Our submission to the Chancellor's Spring Statement sets out the policy challenges we must collectively overcome to make the site an attractive proposition for prospective investors.
The Government has already backed Coventry by investing £130m in the UK Battery Industrialisation Centre (UKBIC). This has helped leverage further public and private sector investment, particularly in world-leading research and development including WMG (Warwick Manufacturing Group) and the Advanced Propulsion Centre (APC) at the University of Warwick. With outline planning permission now secured, we continue to play our part in creating the ecosystem required, which will allow a gigafactory investor to slot into an advanced automotive, research, and skills environment.
Coventry's innovation and excellence
Our story of automotive innovation and excellence continues to make advances. Volta is developing electric lorries to fill a gap in the market for zero emissions vehicle for the haulage industry, building on our city's status as home to JLR, LEVC, Polestar and Geely. Earlier this year, the ride-hailing app Ola announced they would be opening a £100m research and development facility in Coventry. These are all positive developments as we work towards securing an investor for the West Midlands Gigafactory.
Defining transport innovation for generations to come
At Coventry City Council, we are continuing the march towards environmentally sustainable travel with a grand vision to enable our Net Zero ambitions, create skilled jobs, and drive economic growth. Coventry has always been a visionary and ambitious city, and as we realise the series of plans and initiatives in development, we will renew and reinforce our city's position as defining transport innovation for generations to come.
Councillor George Duggins, Leader, Coventry City Council.
Councillor Jim O'Boyle, Cabinet Member for Jobs, Regeneration & Climate Change, Coventry CIty Council