UK BUS SUMMIT 2019 | 6TH FEBRUARY | LONDON
David Brown, Chief Executive, Go-Ahead Group: Buses for a stronger society
Next month's UK Bus Summit is the premier bus event covering all parts of the UK. Held right at the heart of Westminster to elevate the importance of bus at the centre of local and national decision making, the event allows the opportunity to compare and contrast bus policy throughout England, Scotland, Wales and Northern Ireland.
This year the focus will be on 'The Future of Mobility', why we need a long term bus investment strategy, air quality and, also how to get passengers on board buses.
The Go-Ahead Group's Chief Executive David Brown will sit on a panel alongside Ministers from across the nation to discuss the lessons learnt from across the UK. Below David discusses 'buses for a stronger society'. 
To hear more about the above, book your place now to attend on the 6th February.
---
The past few years have been a challenging time for the bus industry.
Against a background of declining passenger numbers, much of our energy has been engaged in debates around the nature of regulation, and what form of relationship we as operators should have with central and local government. That relationship needs to be a positive one but there's a bigger picture we shouldn't lose sight of – the relationship we have as an industry with wider society.
It's easy to focus inward when times are hard. But I believe we need to broaden our horizons and look at the changes and challenges in our communities for which buses can be part of the solution. And rediscover the value of the bus for social good. The following are just some of the areas where buses can demonstrate that value.
Tackling loneliness
The Prime Minister has described loneliness as one of the greatest public health challenges of our time. Nine million people across the UK say they always, or often feel lonely. While age, health and family structure play a part, a key determinant is geographic or economic isolation – an inability to get to shops, schools, town centres, libraries or even jobs is, quite simply, bad for your health. Buses enable social contact, and the journey itself can provide interaction; we've been helping this by introducing 'horseshoe' shaped seating on some services on Go South Coast and will be launching a 'Chatty Bus' initiative across our companies later this month.
Accessibility and inclusion
New modes of transport, such as electric bikes, drones and autonomous vehicles attract attention and could provide exciting new forms of mobility, but there needs to be consideration of their affordability and accessibility for all. So for instance, when we set up our demand responsive Pick Me Up service in Oxford, we took the decision to register it as a bus service and incur the higher costs of fully accessible vehicles as we believed it the right thing to do. In Brighton we provide free travel for homeless people to essential appointments, free travel to support events for refugees and discounts for carers, recognising the social value of providing transport for these groups.
Regenerating our High Streets
The decline in High Street shopping is well understood, but these changes create opportunities to reconsider how we shape our city and town centres as places of destination, for entertainment and community activities. Ensuring that public places are not designed around the car is part of that, as is partnering with venues and town centre partnerships on events and activities. Plymouth Citybus helped run the annual Christmas Lights Switch On, and sponsored the giving away of 500 free teas and coffees on Random Acts of Kindness Day. Oxford Bus Company collaborated with local authorities and Westgate in the development of improved Park and Ride services to encourage sustainable travel to and from the rebuilt shopping centre.
Enabling more active lives
Recently Go-Ahead published a first-of-its-kind study examining the health benefits of active travel and public transport, in partnership with The University of Leeds and campaign group RunFriendly. We're encouraging commuters to consider taking exercise for the first or last mile of their journeys, and are exploring with our local partners how we can best encourage this at local level to improve health and wellbeing in the communities we serve.
These are just some examples from Go-Ahead, and I know there are good initiatives others are doing. To address the decline in bus passengers we all need to look outwards and broaden our vision for the role bus can play in a thriving society. Go-Ahead is calling for a national bus strategy where operators and local authorities work together to increase bus travel. This involves releasing buses from the box marked 'transport policy', and placing it where it belongs in policy delivery for social care, health, education, employment and economic growth. This is happening in some ways in some locations; government and industry needs to work collaboratively and consistently to make it reality across the country.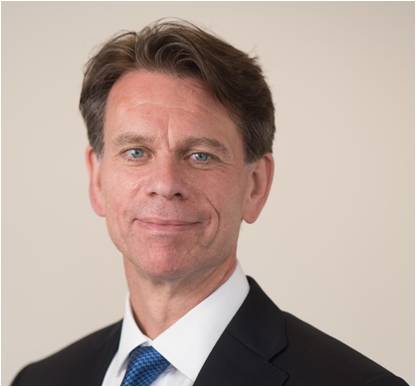 David Brown is Chief Executive of The Go-Ahead Group
---