If we're serious about achieving net zero every aspect of how we do things is going to have to change. And nowhere is this more the case than in how we tackle our housing crisis. The decisions we make now will determine the foundations we lay for our communities for generations to come.
There is little disputing the fact that Britain faces a major housing crisis and that an imbalance of supply and demand is one of the key drivers.The solution may seem obvious: build more homes. But we've also known that for decades that new housing in Britain has been all too often too car dependent, too isolated and too sprawling. We can't just build our way out of this crisis. Unless we provide sustainable transport options alongside new housing, we risk increasing emissions and bringing our local roads to a standstill. In nose to tail traffic emissions increase fourfold.
As we struggle to cope with climate change, air pollution and rising congestion and we must be more vigilant than ever. Surface transport is currently the largest emitting sector of the UK economy, responsible for 28% of all GHG emissions. Reductions have flatlined over the past decade, and in recent years emissions from new cars have actually increased, partly as a result of the switch from diesel back to petrol on account of the linking of local air pollution to 40,000 early deaths a year. Cheaper fuel prices combined with improved efficiency of vehicles have also encouraged people to buy larger vehicles. In 2018, SMMT recorded an increase in sales of SUVs.
For the next big wave of house building it is crucial that we learn from rather than repeat the mistakes made in the past. The solution to our housing crisis must be about more than just numbers and targets.
Today the Transport Knowledge Hub publishes a new paper Making the most from investment in new housing, which was discussed yesterday evening at a parliamentary reception hosted by the Chair of the Transport Select Committee Lilian Greenwood MP and attended by Secretary of State for Transport The Rt Hon Chris Grayling MP. The paper summarises KPMG research commissioned by Greener Journeys for the Transport Knowledge Hub: Sustainable Transport: the key to unlocking the benefits of new housing (May 2018); and Integrating the planning and delivery of sustainable transport with new housing development (February 2019).
Sustainable transport will be key to unlocking the benefits of new housing, enabling population centres to grow without overloading existing transport infrastructure or causing adverse environmental impacts. Developments located in well-connected areas, with good public transport, can generate 50% more positive economic impacts than similar developments located on the fringe.
By integrating new housing with sustainable transport, we can support increased levels of housing and facilitate higher density development. By linking people more efficiently with jobs we can drive higher levels of productivity and stronger job growth. By connecting people with opportunities, we can create more cohesive communities. A 10% improvement in connectivity (by local bus services) is associated with a 3.6% reduction in social deprivation.
But, as the KPMG research shows, there are big barriers to integrating sustainable transport within new housing developments. For instance, planning and delivery for local public transport and new housing too often operate in silos. And a fragmented, short-term funding regime prevents Local Areas from planning strategically. KPMG's research sets out a call for action that can be distilled into three key themes.
First, we need a clear commitment from Government to promote sustainable transport as a means of realising the economic, social and environmental benefits of new housing. We need a joined-up approach to housing and transport, to encourage the development of higher density housing in locations that are, or could be, well served by high-capacity sustainable transport, such as trains and buses.
At the forthcoming Spending Review, the Government should bring together the current capital and revenue funding for local transport and housing into longer-term funding packages, devolved to Local Areas. Local Areas could then deliver more effective sustainable transport solutions that can be fully integrated with new housing developments. That's the second big theme: positive action from Government, to enable Local Areas to invest and plan for local transport and housing on a more strategic basis.
Finally, Local Areas and transport providers should work together more closely to ensure that sustainable transport provision is designed in from the outset and supports the introduction of public transport services.
Taken together, these proposals would enable central and local government, LEPs, transport operators and private developers to achieve better integration between new housing and sustainable transport. That way, we can make the most of our opportunities to build more prosperous, more inclusive and more sustainable communities.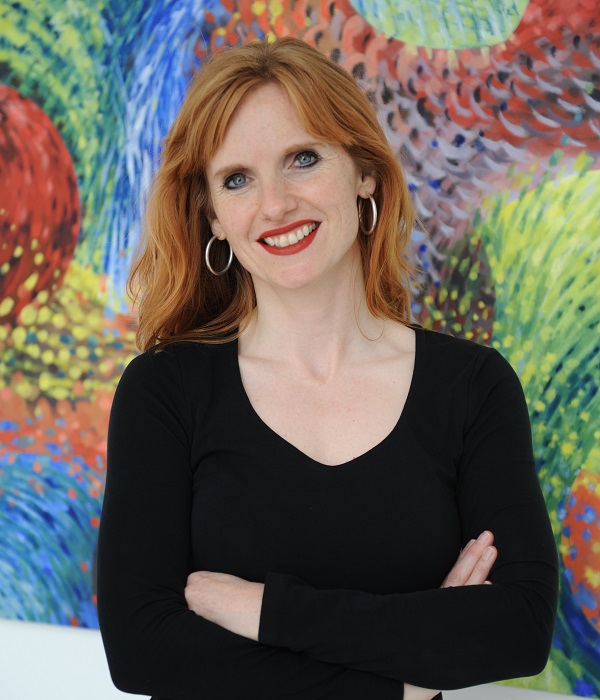 Claire Haigh is CEO of Greener Journeys