The point of no return on climate change is in sight and hurtling towards us. "Do we really want to be remembered as the generation that buried its head in the sand, that fiddled while the planet burned?" asked the UN Secretary-General Antonio Guterres at the opening of the COP25 climate summit last week.
The World Meteorological Organization (WMO) declared that this decade has been the hottest on record. WMO also estimates that incredibly 5% of GDP globally currently goes on subsidising fossil fuels. The scale of the challenge both in terms of the science and the politics is immense.
Next year's COP26 climate summit will be the most important Conference of the Parties since 2015 and will provide the UK as host with an opportunity promote greater international ambition and cooperation. Visible and credible action to put the UK on track for its net-zero carbon emissions target will be essential if it is to be an influential host. That will require cross-party consensus and a different tone and spirit to the adversarial discourse we have become accustomed to.
As a nation we are going to need to dig deep. 2019 has been a fractious year ending with a General Election which leaves us as divided as ever and with Brexit far from resolved. This issue may continue to dominate in 2020 but tackling climate change must take precedence.
Transport is the biggest emitting sector in the UK. Unsurprisingly transport received plenty of attention during the election campaign. However, the tension between "business as usual" and the actions actually needed was palpable. Transport emissions have remained stubbornly high due to rising demand for car, van and air travel. But there was conspicuously little in the manifestos on demand reduction and plenty of wishful thinking.
Aviation is a major growing source of emissions and predicted to be the largest emitting sector in the UK by 2050. However, both the two main parties gave their conditional support to airport expansion. The Lib Dems and Greens did propose a frequent flyer levy, although this was partially undermined by the Lib Dems' proposal to reduce costs for those who take one or two international return flights per year. Whilst SNP proposed to create the world's first "zero emission aviation region", the Committee on Climate Change has warned that zero carbon aviation is very unlikely to be feasible by 2050.
The Conservatives said they would consult on the earliest date to phase out petrol and diesel cars "while minimising the impact on drivers and businesses". Labour's "aim" is to end new sales of combustion engines by 2030 and the Lib Dems pledged to ensure that every new car and small van sold is electric. Only the Greens were clear that electric cars are not a panacea and we must prioritise modal switch and reducing the need to travel. All the main parties pledged to improve public transport, but there was no mention of car restraint or increasing fuel duty.
There are signs however that radical measures could become more politically acceptable. A survey this autumn for Client Earth revealed that 70% of people believe that the climate emergency demands more urgent attention and 63% feel it is the biggest issue facing humankind.
We may still be a way off the point where challenging the hegemony of the car becomes mainstream, but there is growing awareness across business and the general public that we need to change how we travel if we are to reduce emissions.
Earlier this year the Aldersgate Group, a leading voice for businesses on the sustainability agenda, set out a prospectus for decarbonising transport which put considerable emphasis on improving public transport and reducing the need for private vehicles. It called for improvements to the rail network, a national bus strategy, better integration of new housing developments with sustainable transport, and the introduction of new fiscal measures to leverage investment in sustainable transport such as a new system of road pricing. Last week it published its manifesto for the next Government in which it called for an acceleration in emissions cuts in priority sectors such as surface transport.
It is not just the business community that is calling for stronger action from Government. Extinction Rebellion and the School Strikes have created the space for Government to be bolder. It is a reflection of heightened public concern that climate change charity Possible was selected by The Times newspaper as one of the three charities for its Christmas 2019 appeal. Possible focuses on tangible actions where the public can have an impact. On transport its focus is on "changing how we travel - swapping cars for public transport and active travel, planes for trains – and electrifying everything".
COP26 will keep climate change high on the UK political agenda in 2020. But this issue must not be left to the vagaries of day to day politics. Tackling climate change involves us all. Our priority must be to focus on what unites us not on what divides us.
Change is possible. We need to see this crisis as an opportunity to be the best we can be.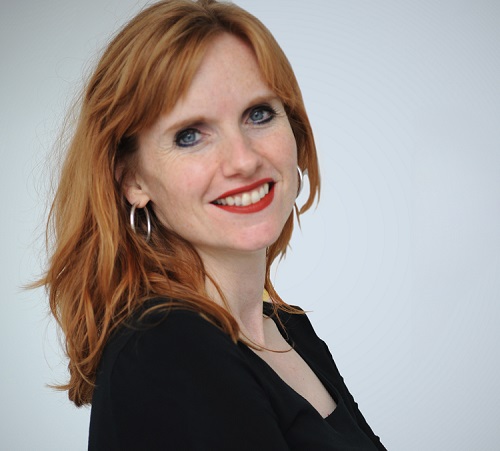 Claire Haigh is Chief Executive of Greener Journeys
---