UK BUS SUMMIT 2020 | 6TH FEBRUARY | LONDON
Anthony Smith, Chief Executive, Transport Focus:
A new approach to bus is needed
Next month's UK Bus Summit is the premier bus event covering all parts of the UK. Held right at the heart of Westminster to elevate the importance of bus at the centre of local and national decision making, the event allows the opportunity to compare and contrast bus policy throughout England, Scotland, Wales and Northern Ireland.
This year there will be particular focus about the wider social, economic and environmental benefits of bus. Anthony Smith will chair our first session of the day which focuses on the need for a National Bus Strategy. 
To hear more about the above and much more, book your place now to attend on the 6th February.
---
A new approach to bus is needed
I'm looking forward to speaking at the Transport Times Bus Summit next month where I'll be joined by my colleague Linda McCord. I'll be talking about why buses need further funding as well as a strategy and Linda will be speaking about the relationship between buses and businesses.
We will also be unveiling our new research into bus passengers' priorities for improvement – crucial information as governments and operators continue to grapple with how to get more people to choose bus.
One of the things we will both be sharing is our 'Give Bus A Go' campaign which has helped bring up the number of bus users in the West Midlands – against falling numbers in the rest of the UK.
We know that those who use the bus, like it. Our Bus Passenger Survey showed again and again that passengers were mostly happy with their journeys. So why weren't more people using bus? We needed to look at barriers to bus use and how to reduce them. It was clear many just didn't see the bus as an option for journeys. Notably, our research showed around a fifth of car journeys could have been made by bus.
The first phase of our campaign involved enlisting our 'Busketeers', people who rarely or never travelled by bus. They had to 'Give Bus A Go' for a month recording through an app what they made of their experiences. They were from different backgrounds and of varying ages so we could effectively see what was important for different passengers.
Not only did they largely report back positive experiences, many also said they would continue using bus even after the month was over. A great success! The key word that came up was 'sometimes' – we never expected to see a wholesale switch to bus, but people will now consider it as one of their options. When we followed up recently, they really were still using it and recommending it to friends and family.
Also interesting to see how effective it is to try out a mode of transport. Sheffield recently had a day of free bus travel for this very reason – getting more people to try out bus. It's definitely something to think about expanding on in other areas.
The feedback from the Busketeers has proved incredibly valuable to the Bus Alliance partners in the West Midlands to drive further improvements on services.
Linda Mccord chairs the Alliance (a partnership between Transport for West Midlands (TfWM), bus operating companies, Transport Focus and the Safer Travel Team).
All of this has seen an increase of passenger numbers from 267.1 million to 258.3 million in the West Midlands over the last year while numbers in other parts of the UK are dwindling.
We know a new approach to bus is needed. Our next wave of the Give Bus a Go campaign will see learnings from the first month, including an improved route in the Black Country, and services running with higher frequencies, to see if more people can be persuaded on board. There'll be more information about this at our event in March celebrating a decade of bus user research through our Bus Passenger Survey. Watch this space for more on the launch and to get an invite to the publication event.
---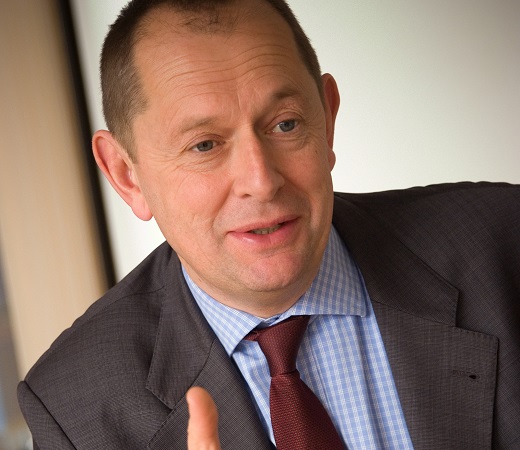 Anthony Smith is Chief Executive of the independent transport user watchdog Transport Focus.
---