OVERVIEW
DUE TO COVID-19 THIS EVENT WILL BE HELD ONLINE ON:
 FRIDAY 18TH SEPTEMBER 2020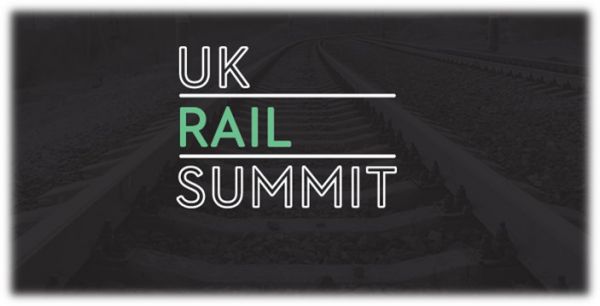 VIRTUAL EVENT
How to Get Rail Back on Track
At the start of this year the UK rail industry faced a key challenge – improving performance. After over two decades of growth passengers and political leaders across the country are frustrated about performance. The industry has been accused of "over-promising and under-delivering".
The unprecedented covid-19 pandemic has brought an onslaught of further challenges for the industry. Challenges that need to be faced head-on. 
This one-day online conference will look how we get rail back on track. 
The Williams Rail Review has been looking at reforms and would provide a chance to change the fares system as well as introducing a new national rail body and 15 to 20 year passenger transport operator contracts.
Meanwhile, record investment continues to go into the industry. New capacity and digital signalling are in prospect. Flagship projects such as HS2, Crossrail and Northern Powerhouse Rail will deliver the capacity requirements the network desperately requires.
The 2020 summit will tackle themes challenging the industry including:
Moving rail forward in a Covid-19 Britain
Getting passengers back on trains
Implementing the Williams Rail Review Recommendations 
Speeding up planning and delivery
Priorities for rail across the UK
Delivering HS2
How does an online event work? 
With an online event you should expect to view a line-up of speakers and topics of the same standard you have come to expect with our physical attend-in-person conferences. 
To attend the online conference you need to book your place on our website, the same way you would for our physical event. Prices start from £89+VAT. 
Prior to the event, all delegates who have booked will be supplied with details of how to access the conference. On 18th September you will log on and be able to view all of the sessions via video streams, and be able to participate in Q&A sessions via the chat facilities. You will also be able to network with exhibitors and fellow delegates, as well as take part in polls throughout the day. 
The day should be as interactive as one of our physical events. 
---
Delegate prices start from £89+VAT. We are also pleased to offer a 15% discount on purchases of 3 or more tickets. Members of Rail Industry Association (RIA) or Women in Transport are entitled to a 10% discount on any tickets bought. 
For any sponsorship queries and speaking opportunities please email Isabel Poulton or call her on 07702 360 753.
For any queries about booking places or if you have a problem doing this online please email Kirsty Walton or call her on 0207 828 3804.