John Lewis is an imperfect but interesting template for the UK Rail industry
John Lewis has long been one of Britain's most admired companies. Like much of Britain's middle class I sleep on John Lewis sheets, eat Waitrose food and look forward to the John Lewis sales when I can consult expert partners over the choice of the perfect espresso spoon.
The announcement that Chris Grayling has appointed former John Lewis executive, Keith Williams, to chair the latest Rail Review offers hope that something different and original might at last be forthcoming. Could John Lewis' partnership model be applied in UK Rail ? If so, how?
JLP was gifted to its staff by John Speedon Lewis in 1929 in a complicated arrangement that created an employee/owned but management-run business. The Partnership involves high levels of staff involvement and distributesa predetermined share of the annual profits to staff in the form of a bonus. There are no external owners of John Lewis equity, although JLP bonds (debt) are issued and have been sold to public investors.
JLP is not only admired by its customers, but also by its employees and has frequently been highlighted as a great business to work for. For much of Britain's middle class, JLP is a secular religion.
Some of this could be applicable in UK Rail. It is possible to imagine employee owned train operating companies (TOCs) in which profits accrued to staff rather than external shareholders. This might address the public concern (largely false) that equity investors have profiteered from TOC ownership. It may be a centrist alternative for Labour's populist plans for state ownership of most public utilities.
But there are fundamental points of difference between JLP and the UK TOCs.
1. JLP is a "perpetuity business": it doesn't hold a fixed period franchise and will exist as long as its customers provide sufficient profit for it to thrive, and as long as its worker-owners choose to maintain the Partnership model. Britain's TOCs exist in a curious world where employees have "jobs for life" and TOC owners are on a continuous treadmill of rebidding that creates weak incentives to control costs when increases can be passed on to the taxpayer at each refranchising point (and most variable costs have been fixed by contract and regulation).
2. JLP does not have a monopoly - far from it - and operates in highly competitive markets. JLP's recent 99% fall in profits has proven that even the great John Lewis is not immune to the fundamental changes affecting both department stores and food retailing in the western world. JLP is under pressure.
3. JLP does not have a public service obligation. Department store, even branches of Waitrose, can be closed, opening hours varied, product lines changed. In contrast UK Rail is weighed down by ever diminishing flexibility to vary its costs in a business where political pressure has led to a model where even variable costs have been locked shut by contractual obligations.
4. JLP is not subsidised. It earns its living by selling product in competitive markets. This is not true in UK Rail, where Network Rail derived at least half its income from public grants, and where some passenger routes do not cover their wheel turning costs and most of the unsubsidised TOCs involve high levels of internal cross subsidy.
5. JLP seems to be an outlier. There have been many coops and employee owned businesses, including dozens in the UK bus industry in the post privatisation period. The Coop was once Britain's leading food retailer and a major owner of department stores. It is now a much diminished business that has not reacted well to changes in the retail market over decades. It is dangerous to attribute the success of JLP entirely to its partnership model.
What sort of structure might emerge? (And I assume that DfT will take maximum advantage in a post Brexit situation to abandon the rigidities of EU Rail regulations ).
Fixed term TOC franchises could be replaced with open ended licenses, subject to periodic review of quality and pricing. This would cut back the costly and distorting process of refranchising and allow TOC owners the time to address long term cost issues. They would be set cost reduction targets by the regulator in the same way as other regulated utilities. Failing TOCs might have their licenses curtailed or ended. There would be a much greater role for open access services and transparent bidding for train paths. (All of this is likely to be anathema to much of DfT, Network Rail and probably the regional mayors).
There should be much greater cost flexibility within a framework of broad defined policy objectives. Micro management of timetables could be replaced by a Minimum Service Level, linked to a strategic transport policy target. For example, the objective of a Northern TOC might be to increase rail's mode share on the M62, rather than running a timetable specified in every detail by Transport for the North and DfT. This might link to objective-related subsides - whereby greater success in meeting the objective results in higher income.
Employees could become partners, sharing dividends arising from increased patronage and objectives-related subsidies. This could reduce industrial conflict and begin to align rail workers with passenger and taxpayer interests. This is the great hope for a John Lewis type model. The objective is laudable and should be encouraged. But caution is needed:
Employee ownership was extensively tested in the UK bus industry following privatisation. Many TOC owners have already offered equity incentives to staff There were positive effects. But the fact of employee ownership did not instantly changed a culture that had developed under decades of public regulation and ownership. Trade unions found it hard to adjust to a dual role as employee representatives and stewards of capital. Many were relieved when the businesses were sold to equity owners and they could resume their traditional role as opponents of Management rather than stakeholders of the business.
"follow the money" is always a good suggestion, and the existence of huge taxpayer subsidies is a primary cause of TOC cost inflation. Any partnership model must resolve this contraction.
Secondly, UK Rail staff have already been huge beneficiaries of privatisation thanks to the flawed model of fixed term contracts with high penalties for disruptive strikes and creeping regulation which had led to absurd barriers to staff recruitment and training at market rates. Bringing staff in as long term partners could be a way to mitigate a change to more sensible arrangements and smooth such a transition.
But there should be no blank cheques. Any such move should be disconnected from subsidies or the risk will exist that taxpayers' funds continue to flow disproportionately to employees. A more transparent subsidy regime is essential for a shift to long term employee involvement.
What about the passengers?
John Lewis is owned by its employee partners. In theory The Coop is part owned by staff and its customers. Could frequent rail passengers - eg season ticket holders - be given an ownership and stewardship stake in their rail company ? It is not impossible to imagine. Season ticket holders might be given equity rights similar to the staff. This would create a more balanced set of incentives within such a TOC. But the right governance model is unclear and the unhappy experience of the Network Rail "members" shows the dangers of creating a stakeholder board without real power over entrenched full time management. The idea is worthy of detailed consideration, especially for those commuter and rural lines with a strong community basis. Imagine what - say - the London, Tilbury& Southend Line would look like if the Essex men and women who actually use it had a decisive day in its operation.
Employee and user ownership might be a way to break the current impasse and address issues of customer service and cost inefficiency. They won't be a quick fix. They must be linked to fundamental reform of the regulatory structure, the way subsidies are payable to TOCs and to quality regulation. John Lewis provides an interesting model, but it operates within the harsh weather environment of competitive labour and consumer markets. UK Rail does not, and JLP therefore only provides part of the answer to a truly reformed UK Rail model.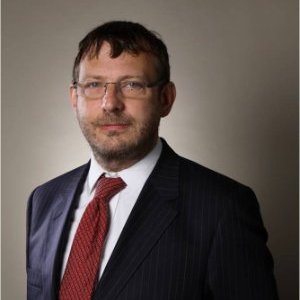 David Leeder is Managing Partner of strategy consultant Transport Investment Limited (TIL) and founder and director of European bus group MET.