London has always been a leader in transport innovation and design. But the way we charge drivers for using London's roads is stuck in the past. With only Singapore at the helm, for a long time London was ahead of the pack, with the introduction of the Congestion Charge Zone back in 2003.
While it was world-leading at the time and did help to reduce traffic levels in central London, much has changed since then. Due to population growth and the reallocation of road space to other modes, congestion in the zone has crept back up over recent years. Unsurprisingly, some have chosen to make journeys outside of charging hours, while the number of exempt vehicles (until recently, primarily private hire vehicles) using the zone to get across the city has increased.
Earlier this month, the Mayor of London Sadiq Khan introduced the Ultra Low Emission Zone (ULEZ) which charges the drivers of more polluting vehicles to enter the same zone on a 24/7 basis. While the ULEZ is much needed to tackle London's toxic air, like the Congestion Charge it also charges drivers a flat rate regardless of whether they drive in the zone for five minutes or five hours of a single day.
London is witnessing a proliferation of road user charges. By 2025 the city could have at least five separate schemes, including the London-wide Low Emission Zone and the Dartford Charge, as well as proposed charges for the new Silvertown and Blackwall tunnels. Each one features different vehicle standards, hours of operation, charge amounts and payment arrangements, creating a confusing system for drivers to navigate.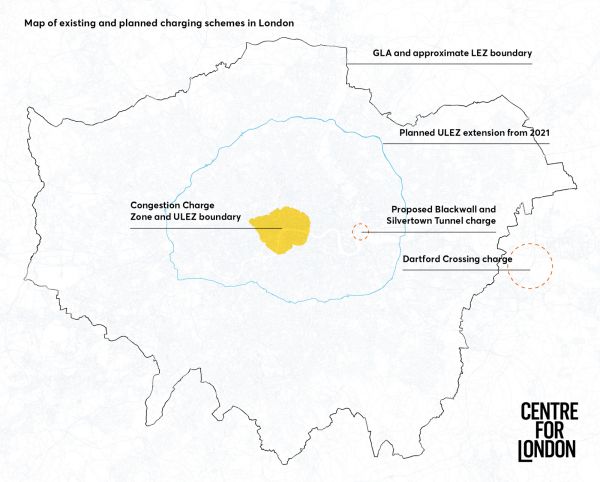 But this isn't the only way. We now sit on the cusp of being able to adopt new technology, which could replace this patchwork of schemes with a more sophisticated approach. One which charges drivers per mile and ensures they pay for the true costs of a journey.
Our proposed scheme would ensure costs reflect vehicle emissions – promoting the use of cleaner vehicles – as well as the distance, time and location of the journey – charging more for using congested and polluted roads at peak times – or for areas with fewer public transport alternatives.
But to truly reap the benefits of a more sophisticated approach, we believe the next generation of road user charging must be integrated with the rest of London's transport system. Via a new app and digital platform, which we're calling City Move, Londoners would be able to compare, plan and pay for journeys in one place. The app would actively encourage people to make more informed travel choices, by presenting them with options to leave their car at home and walk, cycle, get the bus, tube, train or a car club vehicle to their destination instead. We believe City Move could help reduce overall vehicle usage, thus creating a healthier, more liveable London.
The Mayor of London has the powers required to implement such a scheme and the technology is now available. If the next Mayor is serious about tackling London's problem with congestion and air pollution, while also encouraging healthier and more sustainable ways of getting around the city, they should lead the development of a simple, smarter and fairer transport system – one with a new approach to road user charging at its heart.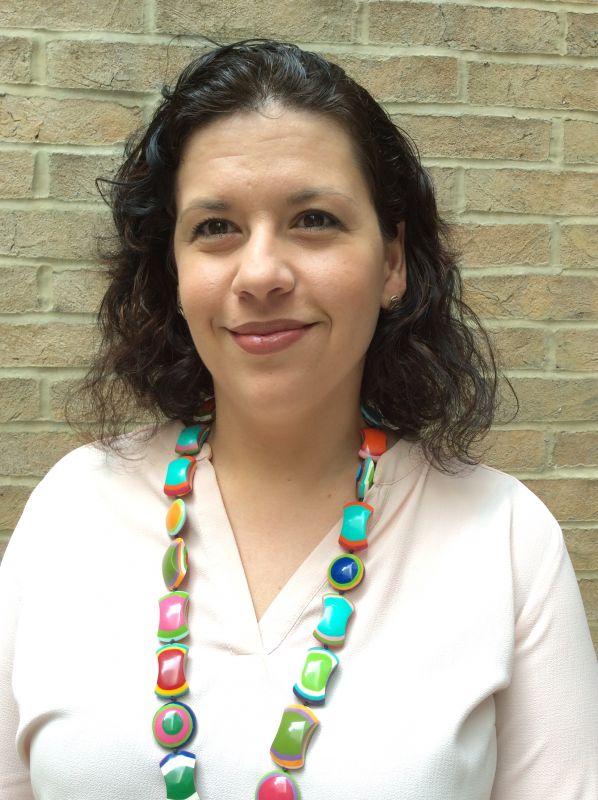 Silviya Barrett is a research manager,at Centre for London and author of the report Green Light: Next Generation Road User Charging for a Healthier, More Liveable, London
---