Another week in the new world is passing. All of us, personally, professionally and in business, continue to adapt to new ways of working, travelling and living. As we adjust, some things continue to stand out.
Gratitude and respect grows daily for all the transport workers helping those that need to move around, as well as others on the frontline providing essential services, retail and vital health and social care; especially as we recognise their dedication and bravery in carrying out these important tasks.
Acknowledgement, too, of the way most are adapting to the curbs on life as we have known it; individuals and families making sacrifices for the greater good. And hope, also, that at some point we may learn more about the ways forward from this severely restricted life that has implications for social, economic and general well-being.
Most of us realise that there will be no magic bullet and a sudden switch-on of all the facilities and opportunities available before lockdown. Careful and incremental steps look likely to be identified as a path out of, what we hope will be, the worst of the crisis. What might this mean for transport and mobility, in the immediate future and the longer term?
Freight needs on rail and roads seem to be largely taken care of right now, although there remain concerns about the availability of facilities for rest and refreshment for some drivers on parts of the network. We therefore welcome the Highways England table, updated daily to show what is available and where on the roads it operates. It's a much-needed resource, which we want to see widely advertised online, on social media and on variable message signs at the roadside.
There has, rightly, been criticism of the opportunists who seem to think that empty roads bring a chance to test out speeds and play at race-track driving. We expect that the police will continue to crack down on such daft and selfish behaviour. Might our newly emphasised socially responsible behaviours mean that 'road-hog' attitudes in any form will be less tolerated in the future?
Some of us have observed buses travelling more slowly, or idling, as they progress between stops trying not to run early. It seems that, as customary traffic levels are reduced, enabling faster, less obstructed journeys, there is a need for more 'regulation', to ensure that services run in line with the planned timetable. With fewer services operating, early departures from bus stops will not serve the needs of those who need to catch them. The lack of congestion also removes one of the biggest challenges to operating the bus timetable. Will future decisions find ways to ease the flow, especially in town centres?
It's also possible that less cash-handling is speeding up boarding in some places. Transport Focus is already asking what current limitations on cash transactions might mean for the longer term. Provisions for those without access to other payment means will remain an important consideration.
Fewer vehicles and less congestion have produced notably cleaner air and less pollution in many of our towns and cities. Along with the sounds of nature and birdsong, this has been widely appreciated. It provides a healthier, more pleasant environment for us all as well as space for more active forms of mobility. The Government consultation on decarbonising transport may have arrived at a timely moment.
The lifting of curbs on local authority road closures may also see an increased emphasis on self-mobility that people will be reluctant to have proscribed once the streets have been reclaimed from traffic. Milan has announced ambitious plans to reimagine the public realm; will we see this approach adopted by other progressive cities?
Light and heavy rail, as well as tram and underground, also has an important role. Some of the biggest questions about opening up transport opportunities will be around the balance of capacity and demand. How many people may want to resume previously customary travel patterns and how can this be balanced with an ongoing expectation of ability to socially distance whilst doing so? What are appropriate fare structures for potentially thinned-out timetables or fundamentally changed frequency of travel?
The improvements to the punctuality of the rail network as it operates the reduced services will also not have gone unnoticed. It tells the story of the way that packed trains and timetables work against smooth operating and recovery after disruption. What will this mean for future planning?
Against a backdrop of change and uncertainty one thing stands out – the need for accurate and effective information to keep all transport users aware of the evolving picture. This, unlike so much of what we're experiencing right now, seems like an unchanging constant.
Looking ahead
Our focus since the lockdown started has been ensuring that those that need to travel can do so when they need to in safety. However, Transport Focus, like others in the transport sector, is now thinking about what the future holds even though we do not know when the crisis will end.
We must think about the needs and possible changed travel patterns of those who will be on the move again once this crisis is over. With this in mind, we are intending to undertake work to track the behaviours and attitudes of transport users. We will help governments, transport authorities and operators understand these perspectives and how best to respond to this as public transport reshapes for the new times ahead.
Transport Focus recognises that there are more questions than answers right now. However, it will be crucial to involve the user in these debates so that services are rebuilt around their needs, any concerns they have can be overcome, and transport budgets that have been battered can be restored. We are looking at our forward planning to ensure that the needs of transport users inform the decisions by operators, funders and regulators of transport systems in these unprecedented times.
---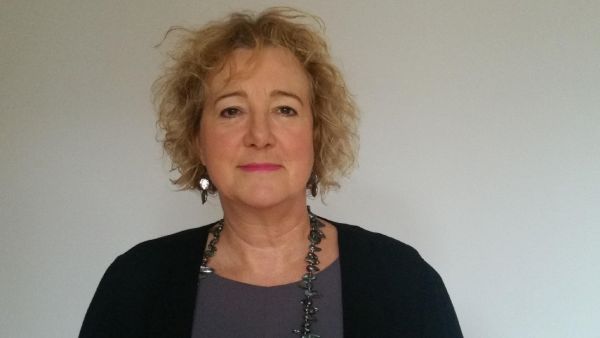 Sharon Hedges, Franchise Programme Manager, Transport Focus