So, the starting gun has been fired and 2030 is the deadline for phasing out cars and vans with a standard internal combustion engine (ICE). This extraordinary invention, an increasingly dominant feature of all our lives since the late 19th Century will soon be consigned to our industrial history (at least in lighter vehicles).
This is very good news for the climate and for local air quality. Indeed, the 2030/5 ICE announcement was the most striking feature of the Prime Minister's Ten Point Plan. Whether the plan overall – committing to new spending reported to be around £4bn - was worthy of the moniker 'green industrial revolution' is, in my view, highly questionable. The subsequent Spending Review retained the £27bn announced earlier for road building and a £14bn third runway for Heathrow is also still present – in theory, at least – in plans for new transport infrastructure. We need HM Treasury properly on-board too.
LowCVP is fully behind the electrification agenda; we called for the challenging 2030 phase-out deadline in our submission to the Government's consultation. We've seen extraordinary advances in battery and associated technologies for lighter vehicles and there are signs of progress too in the freight sector - at least for certain applications - with some important product launches from major manufacturers in recent months. There remain major technical challenges, though, in terms of electrifying long-haul, heavy duty vehicles but with current rates of progress in battery technology and costs, who knows?
Electric vehicles are clearly going to be an important part of the solution to the net zero challenge, but they are not a panacea for all our problems. Life-cycle emissions associated with EVs are heading in the right direction and will continue to do so as power grids decarbonise and manufacturing processes are streamlined and improved. EVs powered by the current UK grid mix are already very significantly better over their life-cycle than the fossil-fuelled ICE vehicles they replace, but they nevertheless still have a considerable carbon footprint and potentially damaging impacts linked to the sourcing and disposal of materials required for their batteries.
LowCVP intends, impartially and increasingly, to shine a light on the full life-cycle impacts of all the transport technology choices we make and will be working with government to ensure that policy is well-designed to avoid future unintended and unsustainable consequences. Having been heavily immersed in the biofuels question over many years – a very knotty debate in which several key participants have switched sides – we're very conscious of the need to focus on the evidence and avoid being swayed by the prevailing orthodoxy.
The 2030 announcement included a stay of execution – to 2035 - for hybrid vehicles that can drive a 'significant distance' without producing tailpipe carbon emissions. This means that certain plug-in hybrid vehicles (possibly even some hybrids without plugs) will be sold for a further five years.
This decision has provoked considerable argument; while plug-in hybrids (PHEVs) can make a significant contribution to reducing emissions compared with the conventional vehicles they replace, real world tests have shown that when they're not used – or, indeed, designed - properly (as has been too often the case) they can even be more damaging. As the decision has now been taken to extend the availability of PHEVs, manufacturers, policy makers and motorists all need to play their part in making sure that the technology functions as expected in real driving and is also used properly. There are several ways this can be tackled and LowCVP will be working on plans with a wide range of stakeholders to make sure that this is the case.
The end of the 'ICE age' is upon us and we should take a brief pause to celebrate that, but there is a lot of collaborative and hard work yet to do!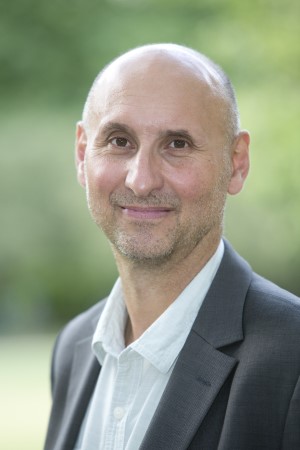 Neil Wallis is Head of Communications at the Low Carbon Vehicle Partnership.
Image by Chris Williams from Pixabay
---
This blog was published as part of the Decarbonising Transport series with Greener Transport Solutions