The coronavirus pandemic has torn up the rulebook for government spending the world over. Some parts of these huge packages of funding measures to support businesses and employees through the next few months have been relatively simple to construct, whilst others are more complex. The UK is no exception.
Unsurprisingly as flights started to be grounded, there was a clamour for support for the aviation industry. The Government decided not to push forward with a one-size-fits all package, which is understandable given the complexity of the sector and the different operating models used by airlines. But one part of the picture risks being overlooked: the airports themselves. Many of London's airports have taken bold and difficult decisions in recent days, not least in relation to staffing costs and executive pay. Some are increasing freight capacity, whilst others are closing entirely and making their infrastructure available for supporting the national effort. This leadership from the industry now needs to be urgently supported with a coordinated package from the Government.
Airports will be critical to our recovery, and a support package for them would be relatively straightforward to deliver. First, they should provide specific support for the airports on employee retention, as this will be critical to enable them to ramp up once mass travel resumes. Second, there should be comprehensive tax relief – with revenues close to zero, this would make a significant difference. Third, the government should consider covering the costs of policing and mandatory programmes to modernise airspace and security until this crisis has passed. Finally, banks and bondholders should temporarily stop enforcement of financial performance-based banking covenants.
Ultimately, our airports will be key to both the efficiency of the economic recovery, and the long-term realisation of the country's trade ambitions post-Brexit. The UK, like the rest of the world, will emerge from the coronavirus outbreak. When we do, we will be at a significant disadvantage if our historically world-beating aviation sector is weakened due to a lack of government action.
That's why serious consideration needs to be given to employee retention, particularly in terms of training and certification. As the Airport Operators Association have set out in detail, security staff are obliged to undertake training if they are off work for more than three months; fire and rescue services have similar training requirements; and air traffic controllers must remain 'current' by working a minimum number of hours each month. If these regulatory compliance constraints are not reshaped for these unprecedented times, they will affect the ability of airports to remain open with a reduced staff and, crucially, their ability to ramp back up once mass travel resumes.
With airport revenue currently close to zero, a comprehensive package of tax relief, including business rates, would make a big impact – as would the suspension of regulatory, mandated, and policing costs. The mandated programmes to modernise airspace and enhance security are essential to our future security and prosperity but, in the current circumstances, airports should not be required to pay for these changes immediately. Doing whatever it takes to protect employment at our airports will not only make a material difference to the ability of UK aviation to recover, but would also support the wider economic recovery.
Right now, growth in the aviation sector seems like a distant dream. However, the UK's ability to re-assert ourselves at the top table of global trade and investment once these current challenges have passed rely on minimising the damage done to our airports, airlines, and the network of companies in the supply chain. It will also rely on the sense of strategic direction that we show once the worst of the current crisis has passed – which will require an amended National Policy Statement to support expanded runway capacity. But in the short term, the action the Government takes now will be a key factor in determining the speed of the UK's recovery, and whether London – and the UK as a whole – remains one of the best places in the world in which to do business.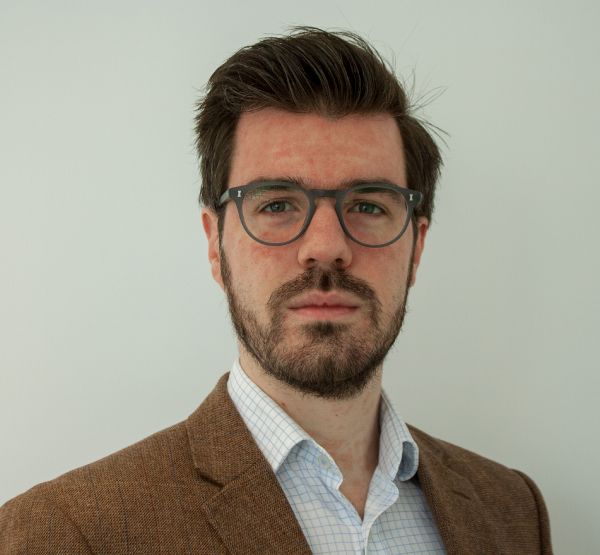 Adam Tyndall is Programme Director for Transport at London First