Barely a day goes by without a climate- or pollution-related story being on the front page of the UK's newspapers: From the impact of the BBC's Blue Planet II series on public awareness of single-use plastics to Greta Thunberg's School Strikes for the Climate and activism by Extinction Rebellion, pressure to change the way we live and mitigate our impact on the environment is growing.
As anyone working in the transport industry is aware, air pollution is a key part of the environmental challenge, with the highways industry in particular cited as a key source of air pollutants such as carbon dioxide (CO2) and nitrous oxides (NOx).
Breathing polluted air has long been linked with lung conditions such as asthma, emphysema and chronic bronchitis but with health conditions such as strokes, heart disease and even dementia now being added to that list, councils and politicians are under growing pressure to act.
Since 1997, every local authority in the country has been required to monitor air quality; reporting levels of NOx, CO2 and other pollutants to the Department for Environment, Food and Rural Affairs to ensure we meet legal air quality requirements. Any areas where national air quality objectives are not likely to be met are identified as Air Quality Management Areas (AQMA), with local authorities having to put in place a series of measures to improve air quality, protecting public health and the environment.
To date, the default response across the United Kingdom has been to introduce a raft of fiscal measures designed to discourage vehicles from the roads. From simple car parking charges to road tolls and low emission or clean air zones, the cost of motoring is being pushed ever upwards in an attempt to reduce vehicle numbers.
Despite these measures, there are still nearly 600 Air Quality Management Areas in England alone. Many are located around main routes in and out of our towns and cities, where traffic volumes boost pollutant levels. Smaller towns and villages are also affected as narrow roads that weren't designed to cope with motor vehicles slow traffic to a crawl, increasing the concentration of roadside pollution.
If financial measures aren't working, how else can councils and planners improve the quality of the air we breathe while enabling goods and people to move freely and without allowing transport to become the preserve of 'the elite'?
What is needed is a combination of investment in new technologies that actively clean the air we breathe and better planning that optimises traffic flow, reducing the concentration of roadside pollutants caused by slow or stationery traffic.
Stop start technology is already a feature of many modern motor vehicles but perhaps a scrappage scheme, or similar, could encourage drivers of older vehicles to trade in their more-polluting models.
The uptake of electric vehicles is also gaining traction, particularly following the recent diesel emissions scandal, but without the infrastructure to support growing demand, its impact will be limited.
For example, it is estimated that 100,000 electric vehicle charging points will be needed to cope with the one million electric vehicles expected to be on the road by 2020 alone but the availability of rapid-charging stations is already a hurdle to mass adoption.
Yes, there are competing demands for council budgets but the Government has allocated a range of financial resources specifically to help councils improve air quality. Conscious of pressures on council budgets, infrastructure manufacturers are actively working to reduce installation and maintenance costs through their designs. For example, at Crown, our EV Charge Point can be retrofitted to existing street furniture, eliminating the need to dig up roads to install new cables. This typically offers local authorities a saving of £3,000 to £4,000 per charging point, as well as creating a revenue stream for the council through payment for electricity used.
Other solutions include filters that actively remove NOx from the air and greater use of smart technologies. For example, traffic monitoring and sat nav allow drivers and transport managers to identify congestion pinch points, diverting vehicles via less congested routes at key times of day. Variable speed limits can also be used to manage traffic flow more effectively, encouraging vehicles to travel at speeds that limit emissions. While electric vehicles do not emit CO2 and NOx themselves, adopting apps that help drivers locate and pre-book parking/charging stations can also actively reduce congestion caused by drivers searching for suitable places to stop - particularly in tourist hotspots - allowing other vehicles to move more freely and reducing their emissions as they do so.
UK manufacturers have a long history of rising to the challenges of the times and, when it comes to 'green technologies', they are no different. The old adage 'if you build it, they will come' has never been more pertinent but we need councils to invest in new technologies, not simply 'tax' people, if we really want to clean up the air we breathe. Crucially, if we all work together, it doesn't have to cost the earth!
---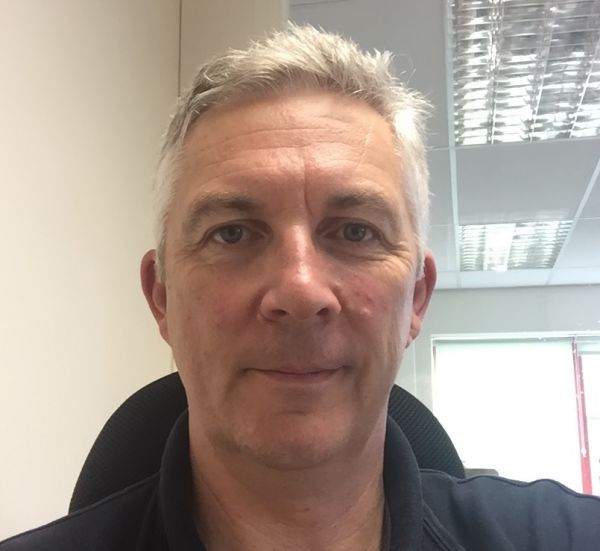 Mark Stacey is the Managing Director of Crown International