What an astonishing impact Greta Thunberg has had. And what an advantage Europe has in enabling her to travel from Stockholm to Strasbourg, Rome and London and back to Stockholm in some comfort by train, rather than on a series of short-haul flights.
It has been estimated that from this one choice she saved about 400kg of CO2 (about 6% of the average annual per capita emissions of UK residents). Of course, she will have used Eurostar and HS1 to complete her journey to London. Even so, a flight from Rome would have been much quicker – and while others may well follow her lead if contemplating a leisure journey, businesses would surely count the extra time as a cost.
In Britain we already know that better intercity rail services reduce the use of short-haul flights. As the Campaign for Better Transport recently showed, Virgin's Pendolino service operating over the improved West Coast Main Line with a 20% journey time reduction and a 20-minute interval service reduced the number of Manchester's short haul flights to London by two thirds.
There is only one major short-haul air market within the UK that remains dominant and where a better rail service could have a similar impact: London-Glasgow & Edinburgh (each with about 2m passengers/year). Rail's London-Glasgow market share is growing but is still a minority mode (20% according to CBT's recent report). With a rail journey time of 4h30, that's not surprising. If this can be cut to 3 hours (a joint aspiration in Holyrood and Westminster) the balance will tip in favour of rail.
By using HS2 from London as far as Crewe, that's 40% of the rail distance that can be covered in 55 minutes. The Phase 2b extension of HS2 to Wigan will save another 10 minutes or so. But until recently, there was little sign of any significant savings further north, although some line of route improvements are no doubt practicable, if as yet unfunded.
In the last two months, Transport Scotland has discussed its aim to reduce the Carlisle-Glasgow journey time by around 10 minutes (to a sub 1-hour timing) and has identified new high-speed line options over the busy section of route where there are eight major junctions to negotiate north of Carstairs to achieve this aim and release capacity for better local rail services. And now the Glasgow Connectivity Commission (as reported in yesterday's Transport Times) has narrowed the city's terminus options down to a clear preference for an improved Glasgow Central station for HS2 trains. These are key developments that will enable rail to get close to the 3-hour target and take the majority share of the combined air/rail market.
The potential carbon savings are of course huge. The carbon impact of electrified intercity rail is today much lower than both private car and air travel, and the advantage is remorselessly growing as electrical power generation switches to the use of renewable sources (and the long-proposed bulk switch of road travel to electric vehicles shows little sign of arriving). The right strategic choice is to invest in the rail infrastructure needed to provide attractive low carbon travel the length of Great Britain. Attracting travellers to electric trains is by far the most straightforward way of achieving the carbon reduction targets set by Government, as the electricity grid progressively decarbonises.
In a recent interview, Network Rail CEO Andrew Haines, when discussing the role of digital (ETCS) signalling, posed the question of how HS2 is to be operated 'once it reaches Crewe'. The new infrastructure to the south over HS2 will be operating with minimal external interfaces and using in-cab signalling, with advanced train control systems. Compare and contrast with the railway north of Crewe which was left largely un-changed by the West Coast Route Modernisation project. Here the infrastructure needs improvement, for instance, to reduce failures of track circuits; the power supply strengthened so that diesel-powered freight trains can be switched to electric traction; and timetables will need to be completely recast (as they were for the high frequency Pendolino timetable south of Crewe). Infrastructure improvements will be needed south of the border as well as those planned in Scotland to get close to the three-hour target journey time.
Operational planning and management between HS2 and Network Rail should be integrated into a single programme. Passengers will not welcome the reliability risks if there are to be train handover arrangements at railway border posts at Crewe and Carlisle.
Transformed rail journey times from central Scotland to a whole set of cities in England will improve connectivity and help expand city-based business markets and strengthen the economies of the northern English and Scottish cities. The investments will yield substantial economic benefits: higher productivity outcomes, while reducing carbon emissions in the process.
---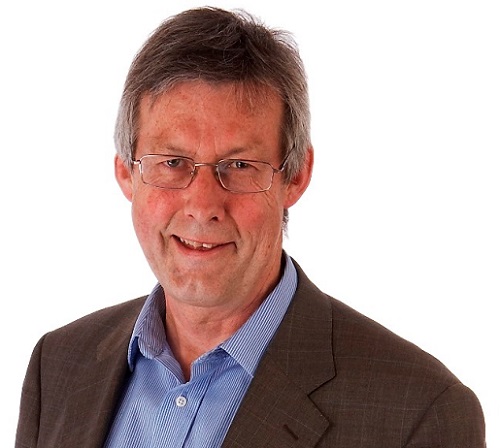 Jim Steer, Director, Greengauge 21
---