For six weeks now, we have been taking steps to unlock. But whilst each domestic step has been taken confidently, progress in unlocking our international connections has been more of a hesitant shuffle. This needs to change.
Right now, the UK is cut off from the world. With few exceptions, it is illegal to leave the country. Travel to and from our largest trading partners has been slashed to single digit percentages of usual flows. International visitors make up half of retail spend in the West End yet, as shops opened in the last week, they are put off by compulsory hotel quarantines and expensive testing regimes. In the coming months, the lack of air connections to the USA alone will cost the UK economy £23 million every day.
For many, international travel is primarily about their holidays. But before the pandemic, over 1.5 million jobs across the UK were supported by international travel, with more than 40% of our non-EU trade travelling by plane. For every 10% increase in our international connectivity, UK GDP grows by 0.5%. Scottish salmon farmers use Heathrow's global reach to get their fresh fish to markets in the far east. Our world-class universities receive £6.9bn each year from international students. Inbound tourism accounts for more than 7% of the UK economy. And 9.5m people living in the UK were born overseas. Our economic and social recovery for the pandemic will not be possible without flourishing international connections.
Since June last year, industry and business groups like London First have been calling for a transparent, risk-based, framework for safe international travel. The Global Travel Taskforce report published this month sets out a risk-based traffic light system, but it is far from transparent.The traffic lights seem sensible enough – there's even a watchlist for "green" that might turn amber to try to avoid nasty surprises for British holidaymakers who find themselves abroad as the data starts to change – but how countries are categorised looks set to remain the preserve of a room with a closed door somewhere in Westminster.
Without clarity and transparency about categorisation, businesses and individuals cannot make plans. Little if anything will be absolutely certain over the coming months, but people take on risks every day and businesses are used to making these calculations.
The least that government can do is provide a stable and transparent framework. With less than a month to go until the proposed date for Step 3, there is still no confirmation that international travel will be re-legalised on 17 May. And despite only a trickle of passengers arriving on our island, a lack of Border Force staff is creating queues lasting several hours. Everyone has become more adept at swiftly changing plans over the last year, but this is not setting British business up for success. The Government have promised a further update in early May. This can't come soon enough if we are to make the most of our vaccine dividend.
And while we are on the subject of vaccines, the Global Travel Taskforce had many warm words about working bilaterally and multilaterally to "play a leading role in development of international standards around a digital travel certification system". This is a welcome recognition of the fact that regardless of what the UK decides when it comes to so-called vaccine passports, many countries will require them. Many of us have been pointing this out since last summer and the industry has been busy making progress even whilst policymakers dither. Digital solutions like IATA's Travel Pass are being actively trialled and build upon the existing technology airlines use to ensure that passengers have the correct visa documentation before boarding.
No-one is expecting a return to complete normality this summer. Public health must remain a priority and a rigorous border testing regime will be needed for some time. As with new cases that arise within the UK, some people will be required to isolate. This is right but it must be proportionate.
In the last two years London has fallen from being the most connected city in the world to being in eight place and Europe's busiest international airport is no longer found in the UK's capital city but in Paris, with Amsterdam and Frankfurt not far behind. London's decline is more likely to benefit Madrid and Dubai than Manchester or Derby. Our successful vaccination programme enables the UK to once again take the lead, seizing the opportunities brought by a safe and managed return to international travel. Global Britain will sink or soar together and our post-pandemic recovery requires more decisive steps from government.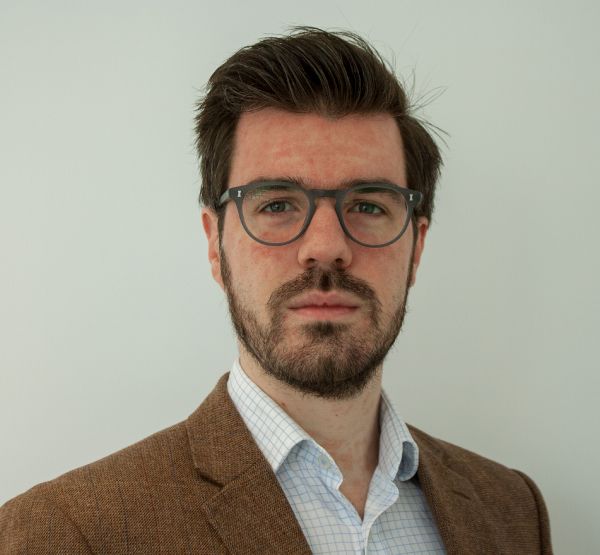 Adam Tyndall is Transport Programme Director at London First