As the UK moves from the first, health crisis, phase of tackling Covid-19, unclear messages and unintended consequences risk the second phase turning into a transport crisis. From a transport perspective, London is unique among UK cities. Millions commute in and out of the region on a daily basis and, of course, we rely much more heavily on public transport than anywhere else in the country. A poorly managed return to movement, especially public transport, is a critical risk for our capital. The bottom line is that we will all have to change the way in which we travel around the city.
With social distancing required long beyond the formal end of lockdown, public transport capacity could be as little as a sixth of what it was before. But only last week, a London First survey of more than 1,000 Londoners showed that 42% don't currently plan on making any changes to their commute once the lockdown ends. The Prime Minister has now advised people to stay off public transport wherever possible, but only 16% of Londoners said they would not use public transport for the foreseeable future. When lockdown ends, 24% of all Londoners plan to use the tube and 21% said they will use buses – this is down from 36% and 32% respectively before Covid-19. This will not be enough. Transport for London is preparing a behaviour change campaign that will dwarf the one we experienced during the Olympics. Some will continue to work from home, but over the coming months that number will decline as people return to their workplaces, at least part time. If public transport is not an option, there is only one place they will go: the roads.
According to journey data from TomTom, in 2019, only Edinburgh had more congested roads than London. That was with only 3 in 10 Londoners driving to work, the lowest level in the country. Incidentally, Scotland comes in second place, where 7 in 10 commute by car. It is vital that we all heed the Governments guidance to "cycle or walk wherever possible," but our polling showed only an extra 4% of workers planned to do so once lockdown ended. Policymakers and transport authorities need to take urgent steps to encourage sustainable, safe, and socially distanced travel. We are all going to need to walk and cycle more, and Transport for London are already heading in the right direction with the Streetspace initiative providing new cycle lanes and wider pavements.
The amount of space available for motor vehicles was already highly constrained and controlling demand will be as important on the roads as it will be on public transport. Suspended schemes such as the Congestion Charge and Ultra Low Emissions Zone will need to be reintroduced very soon. London's politicians need to be ready to increase and expand the way in which road space in the capital is priced in order to keep our roads moving and our air clean.
Ultimately, though, more people will need to return to public transport. There is no silver bullet for restoring confidence and our recent survey revealed a robust package of measures will be needed: a third of respondents put the following measures in their top three priorities: caps on numbers using public transport at any one time (35%); increased deep cleaning (33%); extensive contact tracing (33%); mandatory face masks (33%); and sanitiser available as standard (32%). Just over a quarter (27%) of Londoners also thought there should be changes to office hours to offset traditional peak travel. In a letter to the Prime Minister from London First and leading business groups last week, we were clear there must be crystal-clear advice on who should go back to work, when, and how.
This is going to be a longer journey than many first imagined. There is one final way in which London is unique: unlike every other transport authority in the western world it receives no operational subsidy from central Government. For at least as long as supressing demand on public transport (and therefore revenues) is Government policy, TfL will need significant financial support from the Treasury. With reserves already being eaten into, an agreement is needed urgently. That way TfL can focus on providing the travelling public with a safe and sustainable service, and London can overcome the health crisis without leaving a transport crisis in its wake.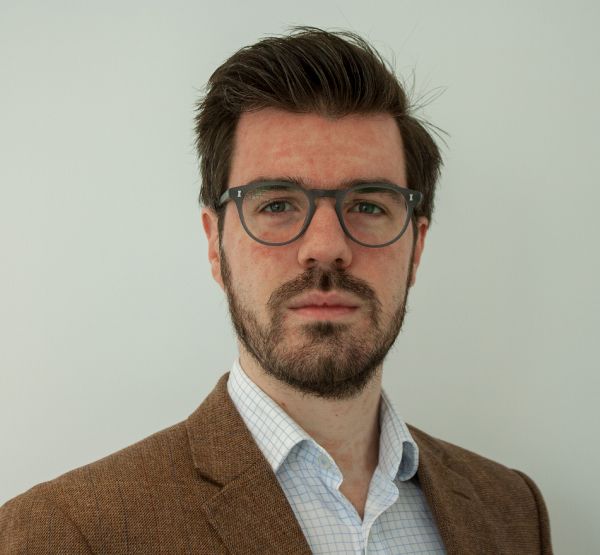 Adam Tyndall is Programme Director for Transport at London First