Who wants slower journey times, higher travel costs and less reliable journeys? There is little doubt that many current transport trends are unpopular. Yet over the last 50 years, transport policy appears to have had a weakening influence over transport delivery. The new as yet unfunded policy goal for free bus travel for under 19s in Scotland will be a key test of capabilities to successfully drive the future transport agenda.
The publication of Scottish Transport Statistics No 38 in February 2020 was perfectly timed to influence a political debate about the 2020 national transport budget. The statistics showed that car use is still growing at more than 2% per year and public transport use is falling at more than 2% per year. This helped to prompt government commitment in late February "in principle" to provide free bus travel for all people aged under 19. A budget of £15million was allocated to complete the necessary preparations to introduce the new scheme from January 2021.
£15m does not seem like a lot for what could be one of the most exciting new transport policy announcements for a long time, but, looking only at public resources can be deceptive. Most transport spending is driven by consumers and businesses. A new scheme that starts to thread public transport use through society starting with the youngest people is genuinely exciting. If it became socially normal for all residents of all ages to purchase annual local bus passes, then the social change would be transformational generating £bns for bus travel. A well-designed young person's concessionary travel scheme, with effective transition arrangements as people get older and start to pay for their annual passes could be a highly effective customer acquisition programme for transport operators.
The muted response from Scotland's bus industry to the announcement suggests that they do not think the sums add up, with CPT saying they "would have expected greater consultation on the delivery of this proposal ahead of this seemingly uncosted announcement". Public transport operators often look enviously at the resources available for car travel and view failure to achieve sustainable transport goals as being primarily about a lack of resources. This can miss the point that the resources available are ultimately driven by the wishes of citizens and consumers. The greatest transport market failure is that citizens and consumers do not yet understand, or believe, that investment approaches suggested by transport professionals will be successful. Until people see the transport industry as less self-serving, politicians and companies will continue to invest in the priorities of citizens and consumers. The announcement on free bus travel could be an exciting new direction for investment.
However, bus operators are right to be concerned. The pseudo-science surrounding concessionary travel reimbursement for older people offends almost every principle of progressive joint working on social change. Currently reimbursement rates damage lifeline rural bus services, and the distribution of spending gives the most money to the communities that already have the best transport, making the current scheme inequitable and unsustainable. Wise bus operators must demand a more socially progressive scheme design from Scottish Government this time round.
Will sufficient resources be available? Data about people's travel patterns is the new gold that underpins growing value in the economy and society. Understanding how people access services and facilities has become a critical foundation for companies like Google to influence behaviour in ways that allow them to trade more profitably. Despite public authorities having successfully implemented action on smarter choices and smarter places in virtually in every type of urban and rural community over the last 20 years, compared with the tech giants there still seems to be a crisis of confidence in using these methods to assemble the resources for delivery. Business models that rely on government taxing citizens, and then being responsible for funding all services, are far from sufficient for the challenges ahead. Sometimes even the concept of financial sustainability seems alien when talking about business models for sustainable transport. New challenges like free bus travel for under 19s require new business models.
Empowering local people on socially planned agendas often means that local transport authorities and operators need to give away power over aspects of their services. Working with communities on the transfer of these powers builds trust, and ultimately it is through mutual trust that new better approaches are delivered. On the Labour leadership campaign trail Wigan MP Lisa Nandy has been describing how Wigan Council has been taking a more enabling role in service delivery. 20 years ago Wigan was a case study in failure, but the December 2019 Carnegie UK turnaround Towns report highlighted it as a leading example of success. Making connections between the aspirations of local people and local education, retail and cultural opportunities has been a key part of the transport plans for more than a decade with transport being funded through many new mechanisms.
Looked at through the lens of the failed bus markets from the last decade, there is a huge hole in the Scottish Government's budget plans for delivering free bus travel for the under 19 age group. An alternative approach will view young people as the future helping to nurture their sustainable travel lifestyles not just for bus travel but as part of a broad approach to community empowerment and economic development.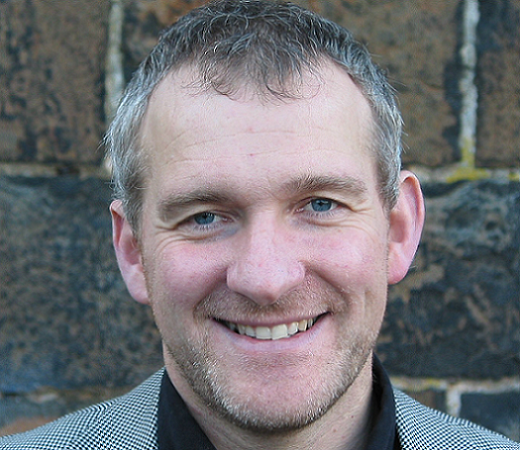 Derek Halden, Director of DHC Loop Connections and Secretary of Scotland's transport think tank STSG
---