The rise of social media has resulted in the explosive growth in volume and influence of the younger generation. As the bus industry gathered for the UK Bus Summit this week so too should they take heed.
There is no doubt the industry, while not in terminal decline, is scarcely in rude health. Last week the Department for Transport (DfT) reported a 1.9% decline on the previous year with 85 million fewer journeys made by bus.
Despite being the biggest users of bus services young people aged 19 and under are the least satisfied group. According to Transport Focus's national study, the youth of today feel services are not designed for them.
This is hardly surprising given technology has revolutionised the way we work, travel, eat and socialise, making everything more convenient and more immediate. Generation Z have grown up in a world where food can be delivered in an instant. They can watch and listen to what they want, whenever they want on Netflix and Spotify. Take any young person's phone – I would wager that they will have at least one travel app. At the click of a button their journey will be mapped out and they'll seamlessly get from A to B.
The same cannot be said for buses. Rigid routes cannot compare to personal door-to-door travel now provided at the click of a button. The only thing you can do at the click of a button on a bus is to ask the driver to stop.
Much like the bus sector, the taxi and private hire vehicle industry had a choice to make: adapt or decline. And we can see clearly from the transformation of the sector that technology really does work in attracting new passengers. Statistics from DfT show the number of licensed vehicles increased by 1.7% last year reaching record levels.
Bus companies can survive and flourish if they are prepared to be adaptable to the demands of young people who increasingly want on-demand availability.
We may never be able to fully replicate a ride-hailing level of service on buses – but young passengers don't expect us to. That is why taxis and private hire vehicles are a more expensive option.
What young users really want is an easy and reliable service. However, making buses more straightforward to the youth of today is not the only issue. We must also make them more attractive.
A Ready Solution
Fortunately, the technology is now available to offer a much more flexible system.
Demand responsive services allow users to pinpoint their location on a smartphone app creating personalised pick-up and drop-off points. As well as more convenient it's more environmentally friendly because a system based on demand rather than a timetable leads to fuller buses and less journeys taken.
While a fall in journeys suggests buses are feeling the pinch at a national level not everywhere is struggling.
Over the past year we have been meeting with bus stakeholders and local authorities across the country to discuss how to offset some of the pressures on the sector.
Across these meetings from Leeds to Lewisham, I have noticed a common thread amongst the regions that are bucking national trends. Like the taxi industry almost a decade ago, successful service providers and councils have started to focus their efforts on innovating to attract youngsters.
In Liverpool investment in new buses with WiFi and USB charging points along with special tickets for young users has resulted in growth of usership. By providing better fares the West Midlands has seen a 12% increase in young people using the bus.
The 2010s heralded an avalanche of collaborative, tailored and data-driven technologies that revolutionised the taxi and private hire industry.
As we edge closer to a new decade, similar opportunities are now arising for the bus sector. If it is to thrive and flourish in the 2020s, it must have the courage to take advantage of these innovations.
---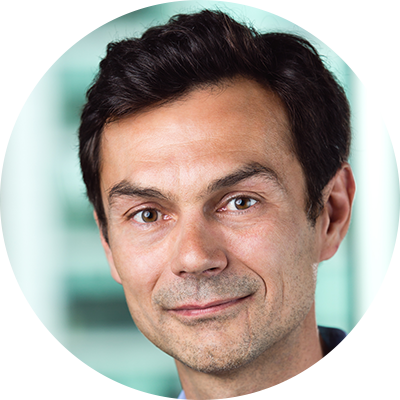 Nicolas Andine is Co-CEO of Flit Technologies