No one likes being stuck in traffic or experiencing a delayed or cancelled train. Working in the industry we understand the cause and our alternative options, yet it's abundantly clear the public don't. Travel demand management is emerging as the answer, not only to support large scale events, but supporting people with daily issues they face and helping us to recover the transport network safely from the Covid-19 pandemic.
Transport for West Midlands has been exploring travel demand management for the last two years. With record investment in our local transport infrastructure, including the build of HS2, on top of a road and rail network at capacity, these major schemes will cause further delays to our residents who are already exasperated with the unreliability of their daily commute. The West Midlands is also gearing up for the Birmingham 2022 Commonwealth Games, a momentous occasion in the region's history and the largest international event to ever be held here. We had to find a way to manage our integrated network more efficiently while building this much needed capacity.
Our version of TDM is the combination of partnership working increased communications and engagement and physical mitigations, with all of this coordinated and monitored in real time through our new Regional Transport Coordination Centre.
I feel lucky as Managing Director of TfWM that this work has been underway. 2020 has thrown us the biggest transport challenge in our history. Reducing our network to support key workers and then building it back up with limited capacity through social distancing has been a monumental task, one I am sure many in the industry never thought we would face. Then to have the need for over 100,000 young people to travel back to education, in a built-up urban area like the West Midlands, in just six weeks, was not only a logistical challenge but a social and behavioural one. Without our existing travel demand management approach in place this task would have been a lot more difficult and by building on this existing collaborative approach, to understand, mitigate and communicate, across all transport modes, it has allowed us to successfully achieve a safe return.
To share insight on this approach, our Regional Transport Coordination Centre issues daily reports on congestion, which are complemented by other data and intelligence inlcuding social media. Operations look at changes or mitigations that can be introduced including the adjustment of traffic light timing, the placement of additional buses or trams. Communications revise or increase messaging to targeted locations using a shared matrix across all partners to maintin a consistent message focussed on the principles of the 4R's. Frontline staff and volunteers are organised to support and give advice in busy locations, with our safer travel police team supporting the enforment of face coverings. It's a collaboration of multiple teams, agencies and operators foussed around a joint goal.
It's not perfect out there, I am not disillusioned, however, all our data insights suggested a return to car travel on unprecedented scale. There would be gridlock, "carmageddon" some suggested. However, while we have localised congestion issues and a few people waiting for the second bus, the public have responded by changing the time they travel, trying active travel for short journeys and planning ahead. This is down to the team understanding where key issues would be, adding extra services, targeting messaging into local communities and providing the tools and messaging for schools to inform parents and young people of the travel choices they have.
The team have proved to me that TDM is not a choice between soft measures and physical improvements. It's a collaboration of it all, but what underpins this most, is the collaboration and partnerships developed between local authorities, transport operators, marketeers and transport planners. Right here, right now, it is delivering for our residents and businesses which are who our transport network is here to serve.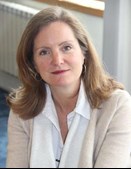 Laura Shoaf is managing director at Transport for West Midlands