The COVID-19 pandemic has resulted in many challenges for businesses – and the rail industry is no different. Although passenger numbers have only slightly recovered from the 85% decline seen during the height of lockdown, this is no time to take our foot off the gas when it comes to investing in infrastructure. That's why it's essential to find a way to plug the funding gap.
For the last ten years, my Edinburgh-based company E-Rail, has been working on something to do just that, developing a means of capitalising on the uplift in land value around infrastructure projects and using it as a funding source. In the north east we have proved it can be done, working with Northumberland County Council (NCC) to secure between 25% and 30% of the capital funding required for a new passenger rail line from Land Value Capture (LVC). The line - which Beeching closed for passengers in the 1960s – was allocated £34m to commence early works by the Department for Transport (DfT) on 23 January 2021 and will see 18 miles of track upgraded and six new stations. This will be the first time our methodology has been used globally in this way.
Whilst initial funding for the line will come from the public sector, the contribution from landowners - which will be a share of the uplift in land values along the route created by the new line reopening – will come back to the council, lowering the long-term burden on the taxpayer.
We know that there are more opportunities for this to work elsewhere. In fact, there are a significant number of rail projects, both heavy and light, around the UK that local transport authorities want to deliver for social and economic reasons. Funding for many of these projects has historically been constrained, and this will be further exacerbated by the unplanned government spending on the COVID-19 pandemic. We have already seen a reduction in central government infrastructure funding for Network Rail and Transport for the North and the current economic outlook suggests that this is just the start.
We have spent many years developing a method to realise the true potential of LVC. Our approach covers multiple land ownerships, both public and private, requires no new legislation and is acceptable to all parties. This has been no mean feat considering the difficulties of maintaining the independence of planning, procurement and other state legislation and confidentiality issues between different landowners and developers.
However, as we have seen with the Northumberland Line project, it is possible to deliver very significant LVC funds for transport projects, which has enabled Northumberland County Council to press ahead with this exciting development.
As we emerge from the COVID-19 pandemic, and the economy recovers, support from LVC could play an important role in funding future transport infrastructure.
Our method is sound and its purpose is very simple: to help fund future infrastructure. The fact that it offers a fair outcome for both taxpayers and landowners makes it all the more compelling.
Improving accessibility across the UK is vital for our future prosperity, both economically and environmentally. If more transport authorities consider LVC, (as opposed to just measuring Land Value Uplift) as part of their business case development process, we believe the UK will be a step closer to making that a reality.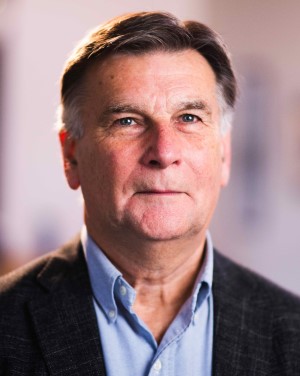 Dr Hazel is a Director of E-Rail, E-Rail International and the George Hazel Consultancy.  E-Rail was set up in 2010 to help secure and deliver private sector money raised from land value capture to help contribute significant capital cost towards the building of new public transport infrastructure. The company has worked around the world introducing its methodology which is being explored throughout the UK, Sweden, Australia, New Zealand, and Canada. Visit www.e-rail.co.uk