In the UK, air pollution is the highest environmental risk to human health, with road transport being the biggest contributor. Clean air is essential for life, health, the environment and the economy. The UK's 2019 Clean Air Strategy aims to reduce nitrogen oxide ((NOx) emissions (the majority of which come from transport) by 55% by 2020 and 73% by 2030.
London was the first city in the UK to establish a charged low emission zone in 2008 following its congestion charge zone, introduced in 2003. Other English cities including, Birmingham and Leeds are now following suit with plans to introduce their own low emission zones. In Scotland, Glasgow was the first city to introduce a low emission zone in December 2017, with further emission standards being considered under the Transport (Scotland) Bill and additional zones in Edinburgh, Dundee and Aberdeen being considered.
London's Ultra Low Emission Zone comes into action
There are currently over 450 schools across London in areas that have illegal levels of pollution, with every individual in the city living in an area exceeding the World Health Organisation guidelines.
Transport for London (TfL) introduced the first Ultra Low Emission Zone (ULEZ) earlier this year to further combat pollution levels. The system operates 24 hours a day, 7 days a week meaning vehicles must meet the new, tighter, ULEZ emission standards or pay a daily charge to drive within the zone.
The ULEZ is currently isolated to central London, with plans to expand to cover most of Greater London from October 2021. It is expected that this new scheme will reduce exhaust NOx emissions by up to 45%. Although ULEZ was only introduced in April 2019, the initial figures are positive. There were 9,400 fewer polluting cars entering central London each day in April as compared to March. There were 36,000 fewer than in February 2017 when the ULEZ plan was first announced. Fewer polluting cars is not the only outcome of the ULEZ. TfL achieve an astonishing £220,000 in revenue per day from the cost of daily charges and fines within the zone.
Overall, London is leading the way and other UK cities have a lot to learn from the capital. However, lessons can be learnt from other global leaders. Singapore provides a view of what the future could hold in the UK.
Is Singapore the future?
As in London, vehicle emissions are the biggest source of air pollution in Singapore. Singapore enjoys greater air quality than many other cities across Asia as a result of legislation and strict enforcement programmes.
In May 1990, Singapore introduced the Certificate of Entitlement (COE) system to control the growth of vehicle population. The system requires individuals to bid for a COE before they have a right to own and use a vehicle. To put this into prospective, the cost of a COE in May 2019 was £15,765.40. As a result, Singapore's vehicle growth rate has reduced from 3% in 2009 to 0.5% in January 2015.
Singapore's Electronic Road Pricing system aims to manage congestion, with motorists charged higher rates when they use priced roads during peak times. The automated system will vary the rates charged depending on the route, time and local travel conditions.
Earlier this year, the Land Transport Authority (LTA) published its 2040 Master Plan, focussing on the importance of making use of public transport. Singapore seeks to provide a public transport system which is attractive and more viable than using a private vehicle. To do so, the LTA has introduced operating performance standards which must be met at all levels.
The LTA is a statutory board under the Ministry of Transport and spearheads transport developments across Singapore. The delegation of powers differs between that of the LTA and TfL, with the LTA holding significantly stronger powers, allowing Singapore to introduce stricter polices and create change.
Conclusions
London's introduction of the ULEZ a year earlier than planned is a great example of the UK's commitment to creating clean air zones (CAZ).
However, it is not all plain sailing. Leeds and Birmingham city Councils were both on track to implement CAZ in their cities in January 2020 on the assumption the Government would deliver the necessary vehicle tracker software by October 2019. This has now been pushed back to at least December, leaving only a small window before the schemes were set to come into force, unsurprisingly causing disappointment across both cities.
CAZs are a great way to achieve the Government's commitment to reduce air pollution, but they are not without limitations. Unless there is further development to public transport infrastructure to replace polluting vehicles, travellers could suffer greater charges and delays resulting in greater revenue for the local transport authority but without a transport system that can deliver the change in demand.
---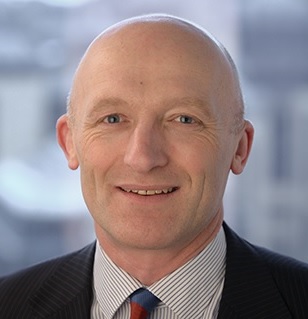 Paul Minto is an Energy and Utilities Partner in Addleshaw Goddard's specialist Infrastructure, Projects and Energy team. His areas of expertise include energy, carbon and climate change law, public procurement, and planning matters relating to energy projects, electricity contracts, and the emerging electric vehicles industry. Paul's experience includes working alongside onshore and offshore renewable energy developers, banks, utilities, landowners, public authorities, EV developers, energy services companies and investors.